What is employer branding and why is it important for recruitment plans?
Employer branding is not only important for attracting premium talent, is it also responsible for retaining your staff as well. The reputation and the image your company has in the market, can have a direct impact on the number of people willing to work with you.
It's been noted that 84% of jobseekers mentioned that a company's reputation plays a key role when it comes to applying for jobs with them. As the saying goes, 'bad news travels fast', so it's important to portray a positive image with strong employer branding.
Have you successfully integrated employer branding into your talent acquisition strategy? Here's a video highlighting the importance of marketing your brand for talent acquisition:
What we can promise you with a better employer branding strategy:
Lower cost per hire: A powerful brand creates a more positive work environment and hence instills a sense of happiness and solidarity. Happy employees are more open to recommending their company to their networks. These candidates that are generated through referrals help cut costs and have the added bonus of a reliable recommendation.

Better retention rates: Referred employees have a greater success rate and are less likely to leave a company. This again helps cut costs, as a bad hire could nearly cost a company one-half to two times the employees annual salary.

Faster time to hire: Having a strong brand does half the work for you. Hearing positive reviews will encourage candidates to apply directly to the brand, hence providing a pool of candidates to pick from.
What does our branding consultancy involve:
In today's employment market, good branding is essential to attract the best talent in the market. As the skills gap closes tighter, and the demand for talent increases, having a strong recruitment partner is critical. A powerful brand can be the difference between attracting the best talent or losing them to a competitor for the skillset.
GemPool is an expert at showcasing our clients' brand as a brand champion. It is a different concept to direct marketing. We champion the internal working of the company, things you don't read about on Glassdoor.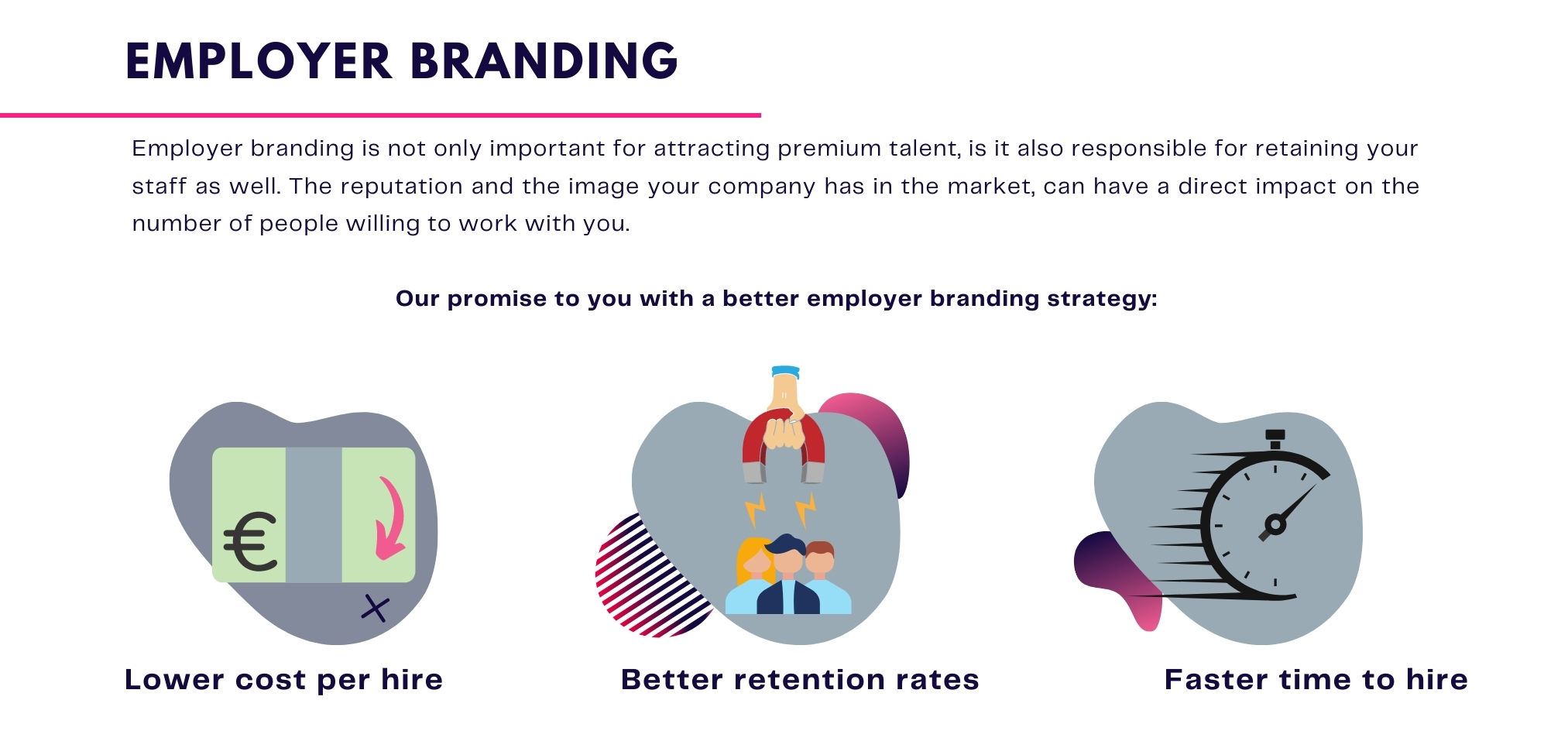 We act as an extension of your company brand in the market and...
We discuss career progression, colleagues and talented people they will have the potential to work with.

We talk about the stability, exciting projects and growth prospects of your company, for those who hope to work for you for a long time to come.

We look to identify the positive aspects of the hiring firm. We will set expectations on what the new employee can expect while working with you.
This method has proved to have helped retention levels in companies, since candidates are well prepared as to what to expect. The idea is that the new employee is attracted by the employer brand and can be more likely to start enthusiastically in their new role and to be more engaged over the long term. Our goal is to hire someone into the role for the long term.
Curious about the benefits of employer branding?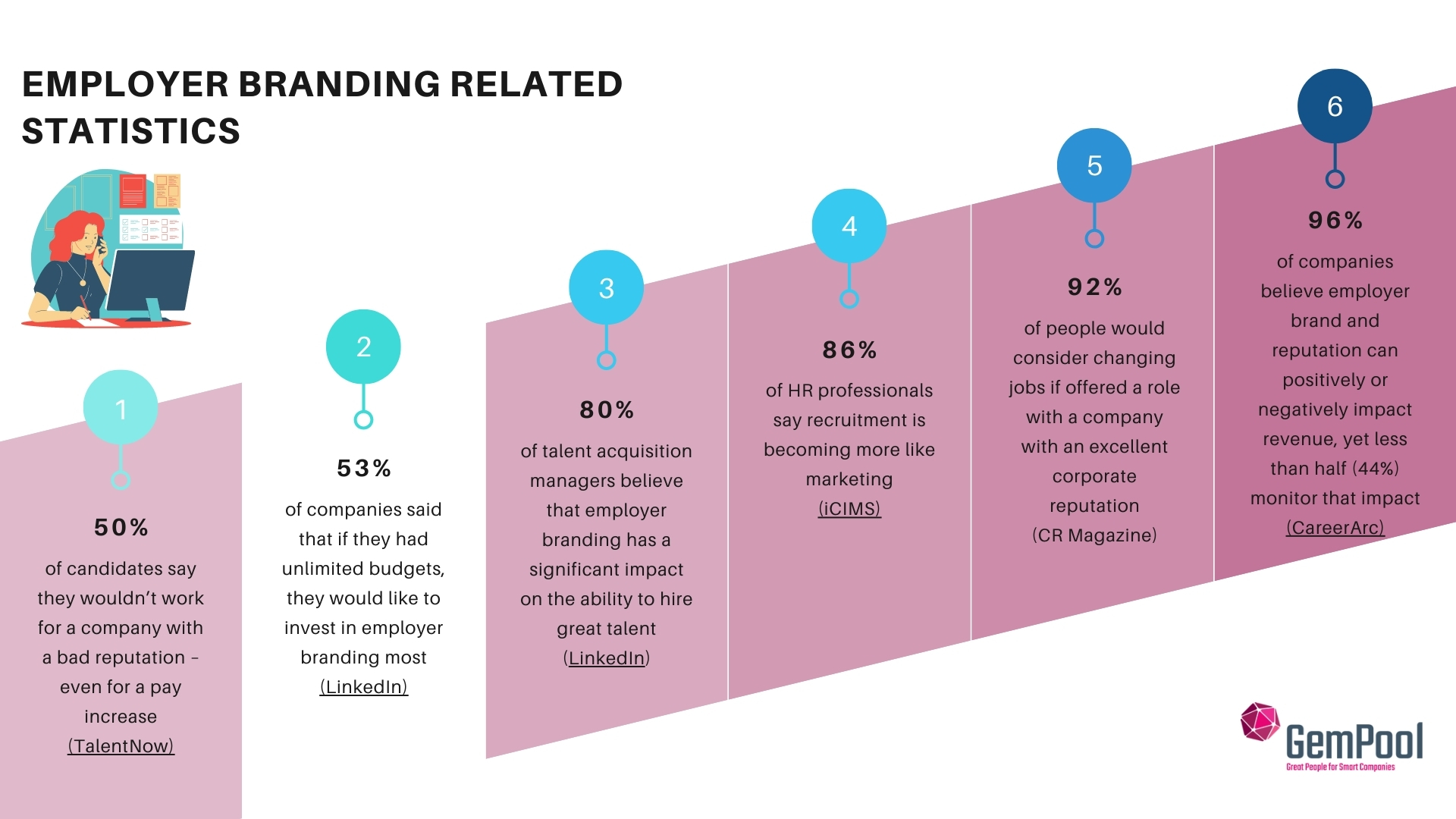 As you can see, an employer brand has far-reaching impacts and is critical in talent acquisition. Our consultancy services can help you create a positive impact that can be heard by the people in the market.
Another key aspect in capturing the right kind of talent would include talent mapping, that will provide you with a more targeted recruitment strategy.
Other recruitment services: