Finding top notch tech talent requires a great deal of work in terms of sourcing and screening. We understand the difficulties associated with acquiring the appropriate IT talent for various business types, so let us do what we do, allowing you to focus on what you do best.
With the right tactical skills and relevant tech recruitment industry knowledge, we will ensure a smooth expansion of your business, by hiring the best talent at the right time.
How does Total Talent Partner (TTP) hiring solution work?
When you become a GemPool client, we'll place a recruitment team within your company, on site to conduct the entire process for you. They'll Identify themselves as members of your company while carrying out the recruitment activity.
Here's a glimpse into using one of our expert TTP teams: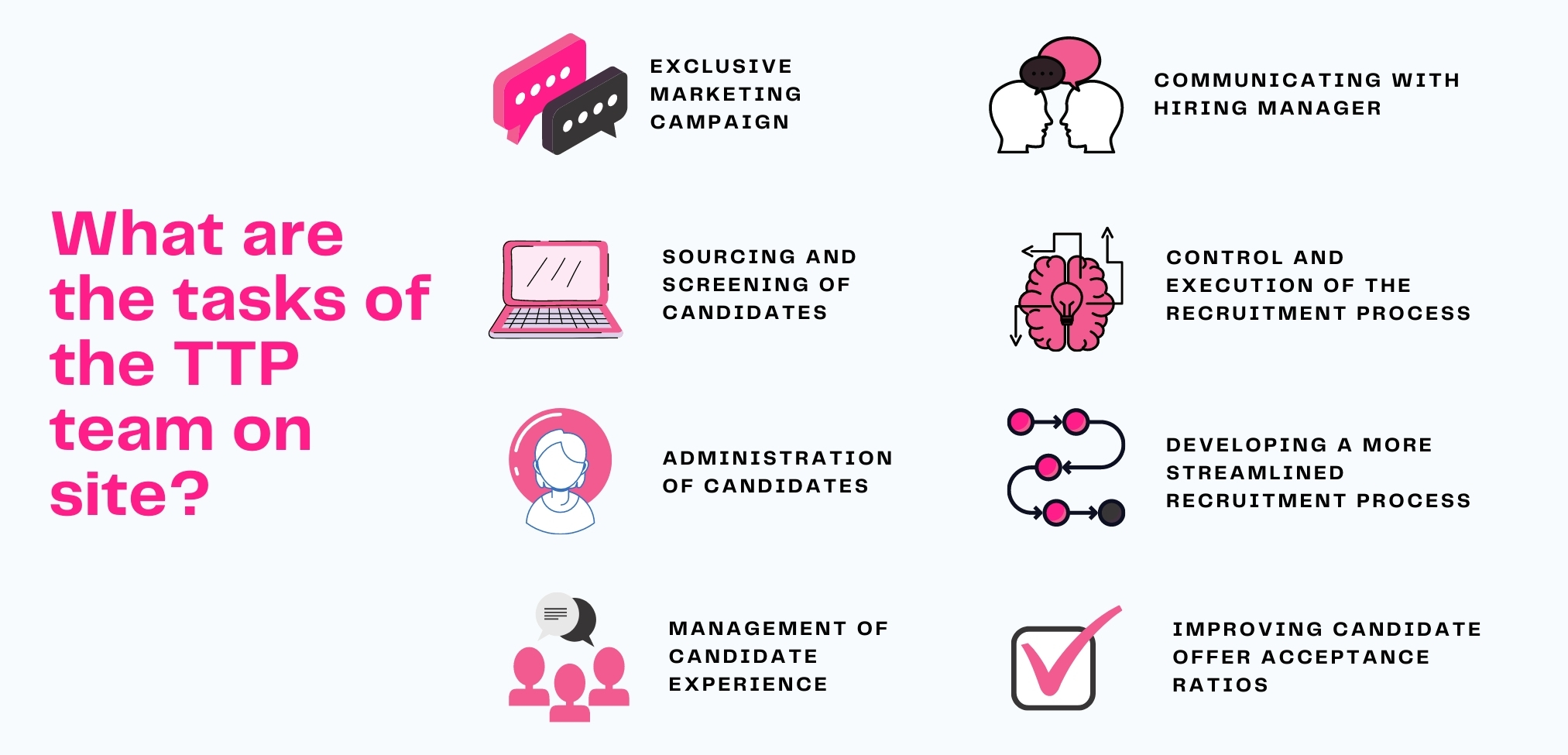 What are the benefits of using TTP as a hiring solution?
Reduce your time to hire
Reduce your hiring costs
Streamline your recruitment process
Enable scalability to meet your hiring demands
Our case study on recruitment process outsourcing: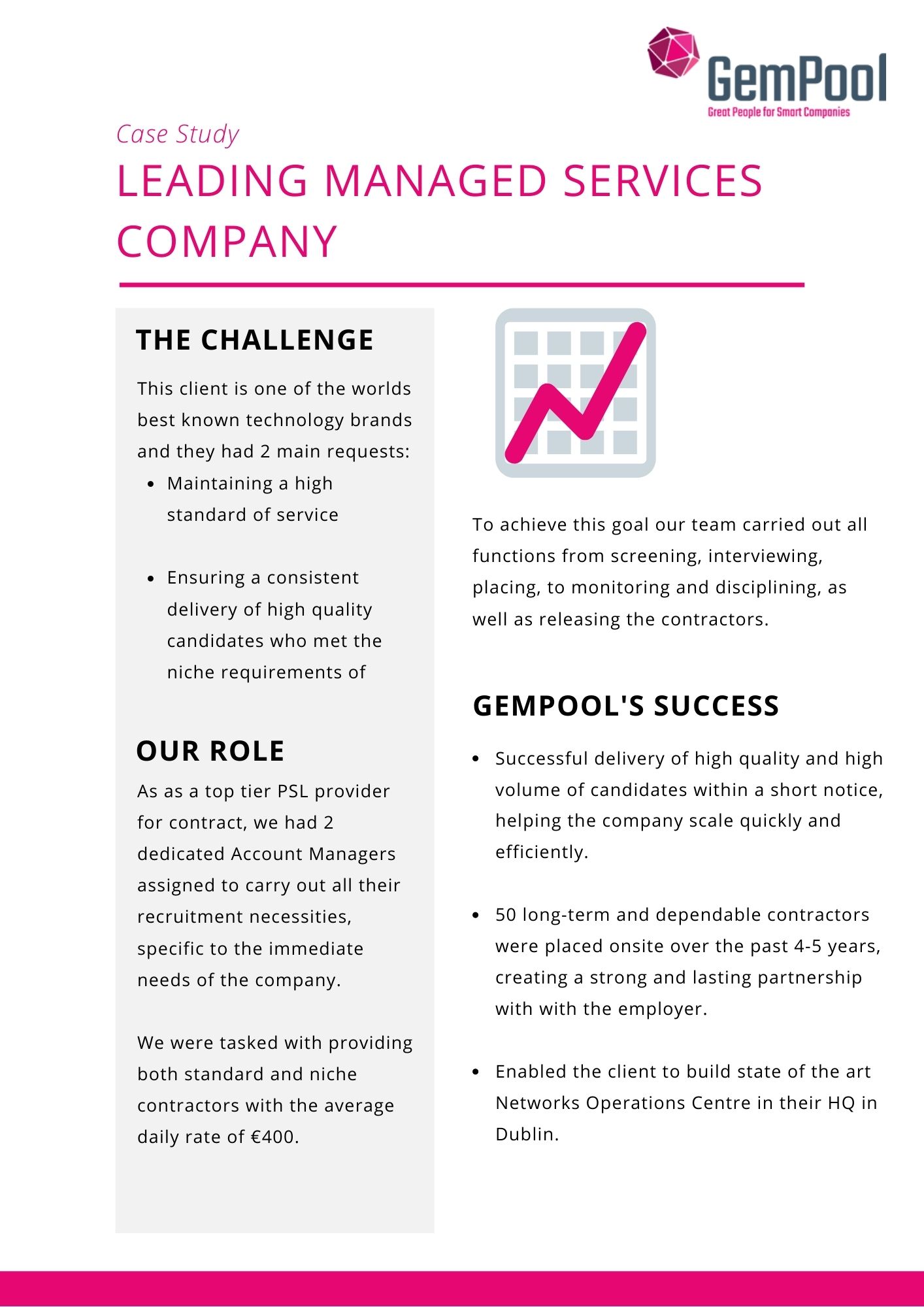 If you would like a better understanding of our work and expertise with organisations of all shapes, sizes and technical specifications in different areas of tech recruitment in Ireland and further afield, please head over to our recruitment case studies page.
If TTP is not what your firm needs, please browse our other services to find your ideal fit