Our 3 step plan to be more sustainable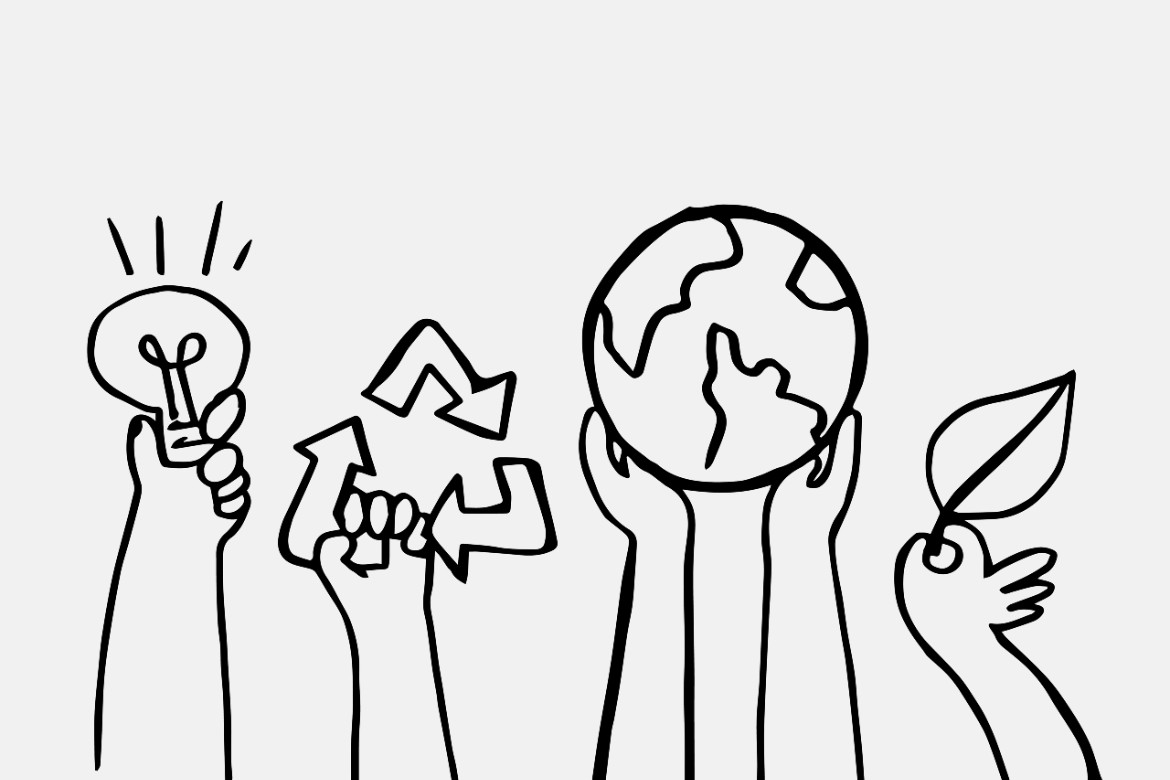 Achieve goals vector created by jcomp - www.freepik.com
It's time to give back! The planet we live on needs our attention now more than ever and as a business, we think we have the unique opportunity to make a difference. We believe that GemPool exists to have a positive impact on the world and change lives.
To put our thoughts and plans into action we established our 'Change the World Committee' at the beginning of 2022, focusing on 3 different areas- Sustainability, Women in Tech and Innovation.
To become a more sustainable business we developed a 3 step plan:
Step one- Understanding our impact on our environment
In our commitment to sustainability, our initial focus was acknowledging our environmental impact and implementing measures to minimise it. To accomplish this, we teamed up with Climate Partner, an invaluable guide throughout this process. We're thrilled to announce our achievement of the ClimatePartner certified label.
Moving forward, we will continuously monitor our carbon footprint and adapt our practices to further reduce our environmental impact. Every step we take is significant in creating a better future!

If you would like to learn more about our reduction measures here.
Step two- 2-for-1 Initiative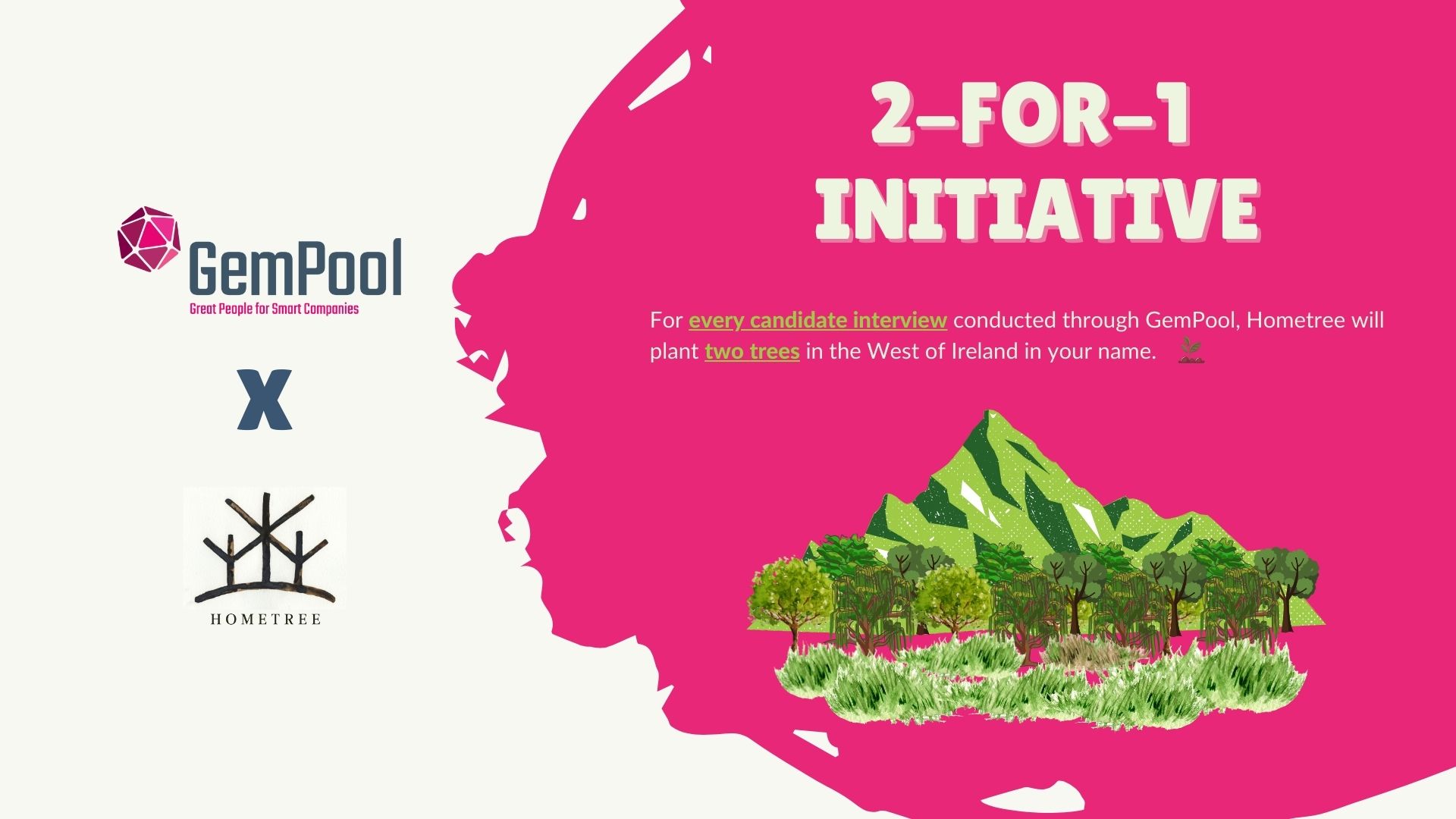 May 2022 we partnered with Climate Partner for our 1-for-1 initiative where we offset one tonne of carbon for every candidate interview that took place with any one of our great clients. Here are some of the projects we've previously supported: Carbon offset journey for 2022-2023.

Starting May 2023, we have made the decision to shift our focus closer to home that will greatly impact our immediate surroundings. We are thrilled to announce our partnership with Hometree for our 2-for-1 initiative, where they will plant 2 trees for every 1st round candidate interview. Hometree, is a charity focused on rewilding the west of Ireland and tackling the current biodiversity crisis.
Through their Pledge Trees initiative they promise to:
To plant an additional 15% as a security measure.

Trees will not be felled or sold.

The trees and land will be protected and managed
How can you get involved?
Step 3- Quarterly Initiatives
The idea is to directly get involved, so every quarter we aim to dedicate one day where the team is out and about making a difference. Last year we did a beach and canal clean up where we left the area around Sandymount Strand and Portobello a little better than we found it.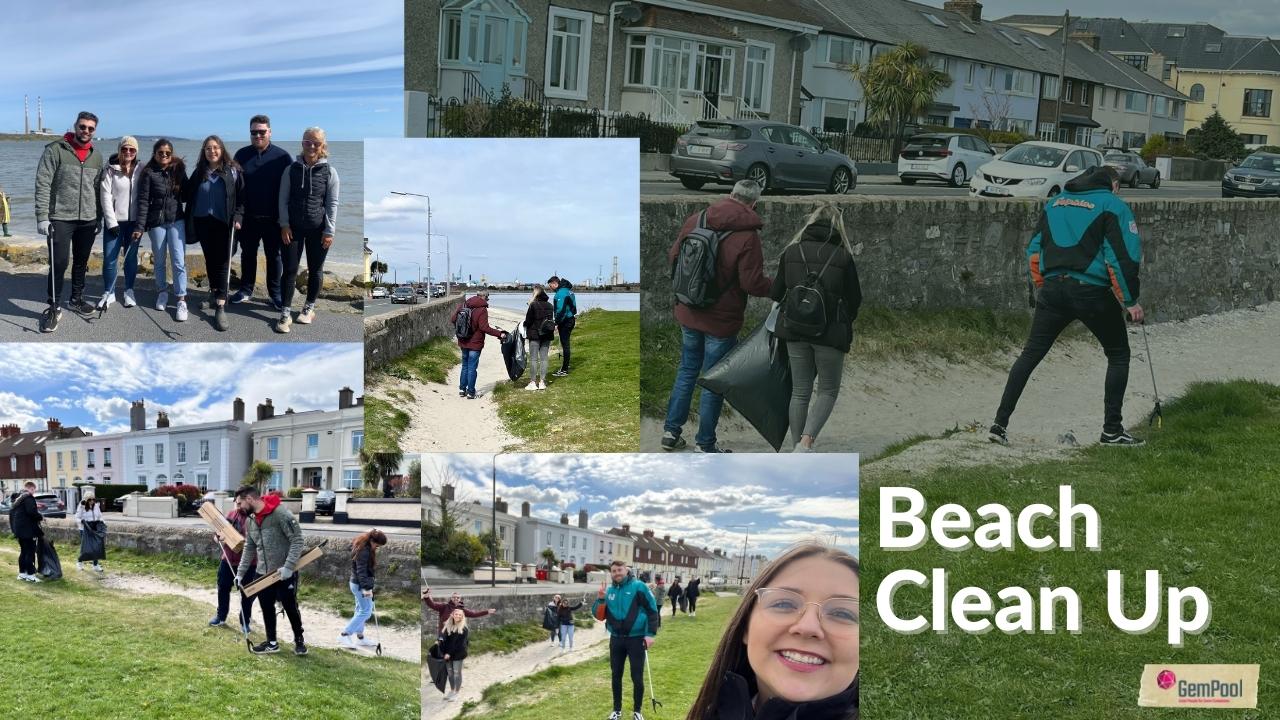 This is just the beginning. We have more plans mapped out for the days ahead. Watch this space for more and if you have any thoughts on this or any of our initiatives, please email us on info@gempool.ie.