---
Helping Data Centres Scale in Ireland
If you're working in the data centre space you will probably relate to some of the following pain points with regards to talent acquisition. As a specialist IT recruitment agency who has worked in this space for over 18 years, we have come across these challenges before:
Time constraints: You need a quick and reactive recruitment process.

Project delivery: A variety of projects might pop-up, which require quick turnaround in terms of headcount. You need top talent in a quick time frame.

Candidate management: Most of the time, there's a large volume of candidates required for various teams across the data centre. With large volume comes the need for dedicated candidate management at different stages of the process like; onboarding, contract creations, payroll and collection of essential documents.
If you relate to one or all of the above mentioned pain points/ concerns, you're on the right page!
What does our recruitment process look like?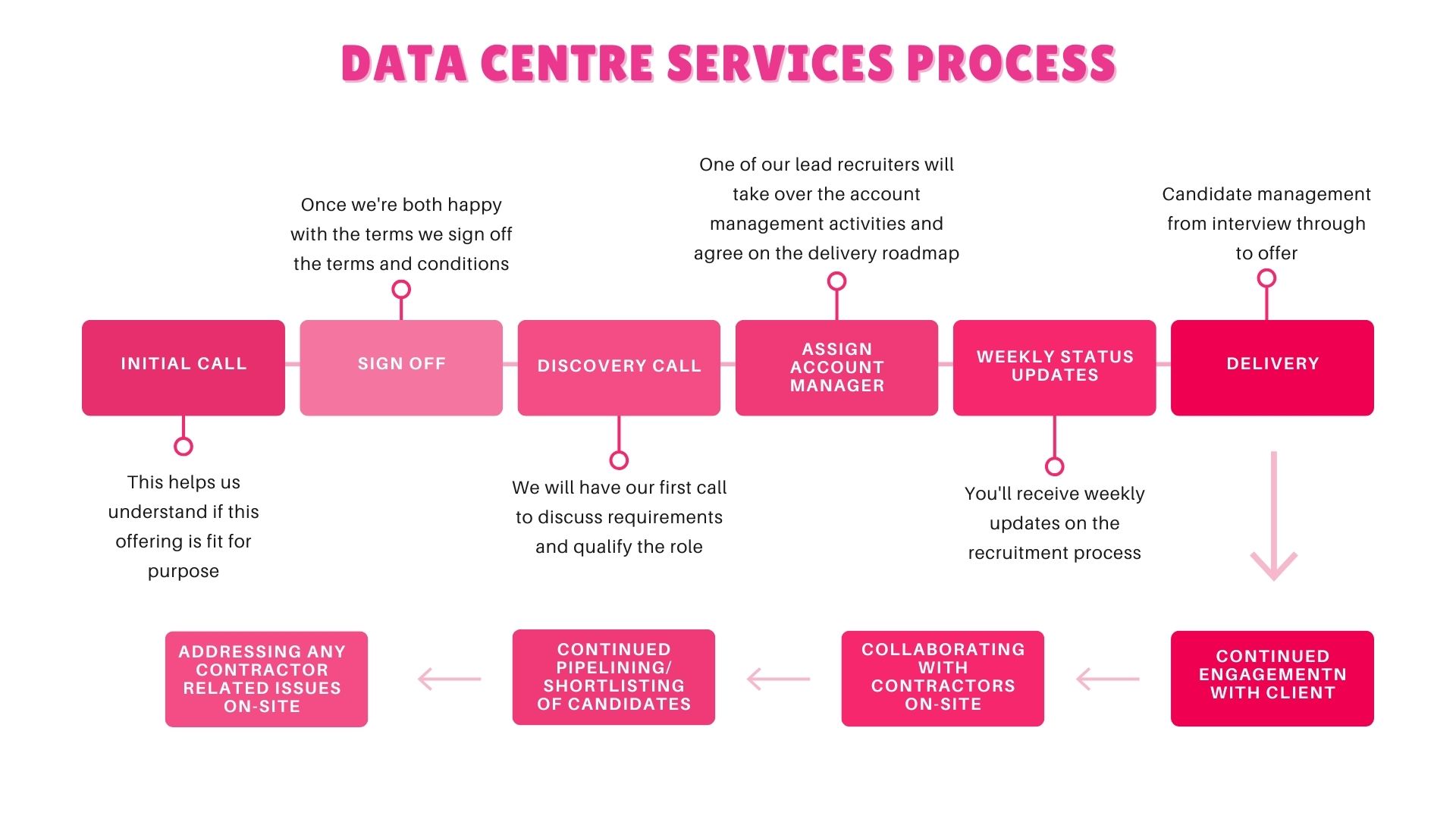 Get in touch with us
If you require tailored services, this is something we can definitely help with. Get in touch with us by submitting your query below. Someone from our infrastructure team will get back to you asap. In the meantime if you would like to go over other projects we have worked on, we have more case studies.
If you're looking for a different recruitment arrangement we have multiple options that might suit your current business requirements: