Our Permanent Recruitment Solutions are here to build your tech team
We connect, we learn, we work and then we deliver. As specialist IT recruitment consultants in the Irish employment market for over 16 years, we have in-depth knowledge and experience when it comes to recruiting for tech companies. We've learned to adapt and tailor our services to meet our client companies' resourcing needs and present you with premium talent.
Our Talent on Demand recruitment solutions are offered in two different options. If you want further details, please get in touch today to arrange an appointment with us and we can run through the perfect solution for you.
Standard IT Recruitment Solution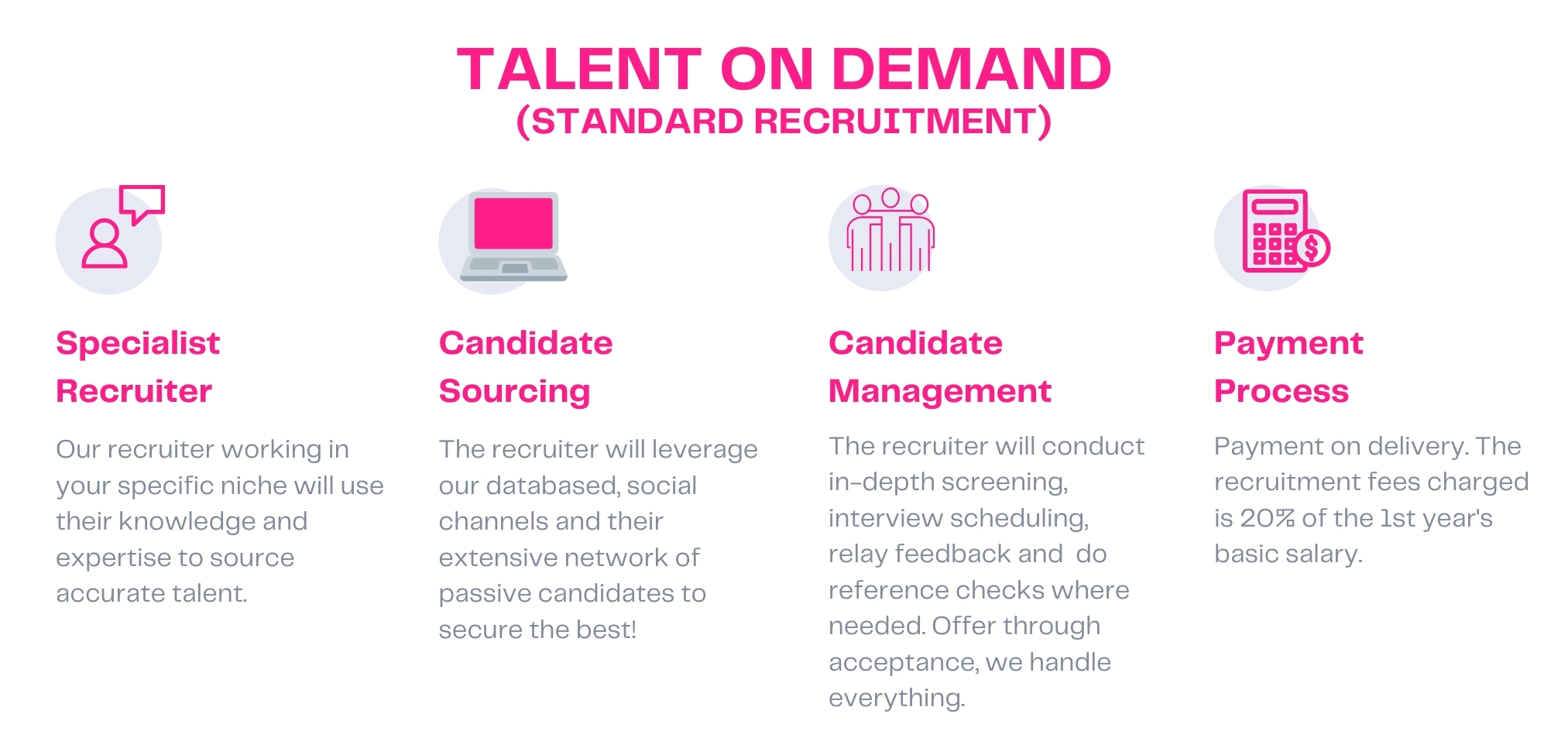 Exclusive IT Recruitment Solutions: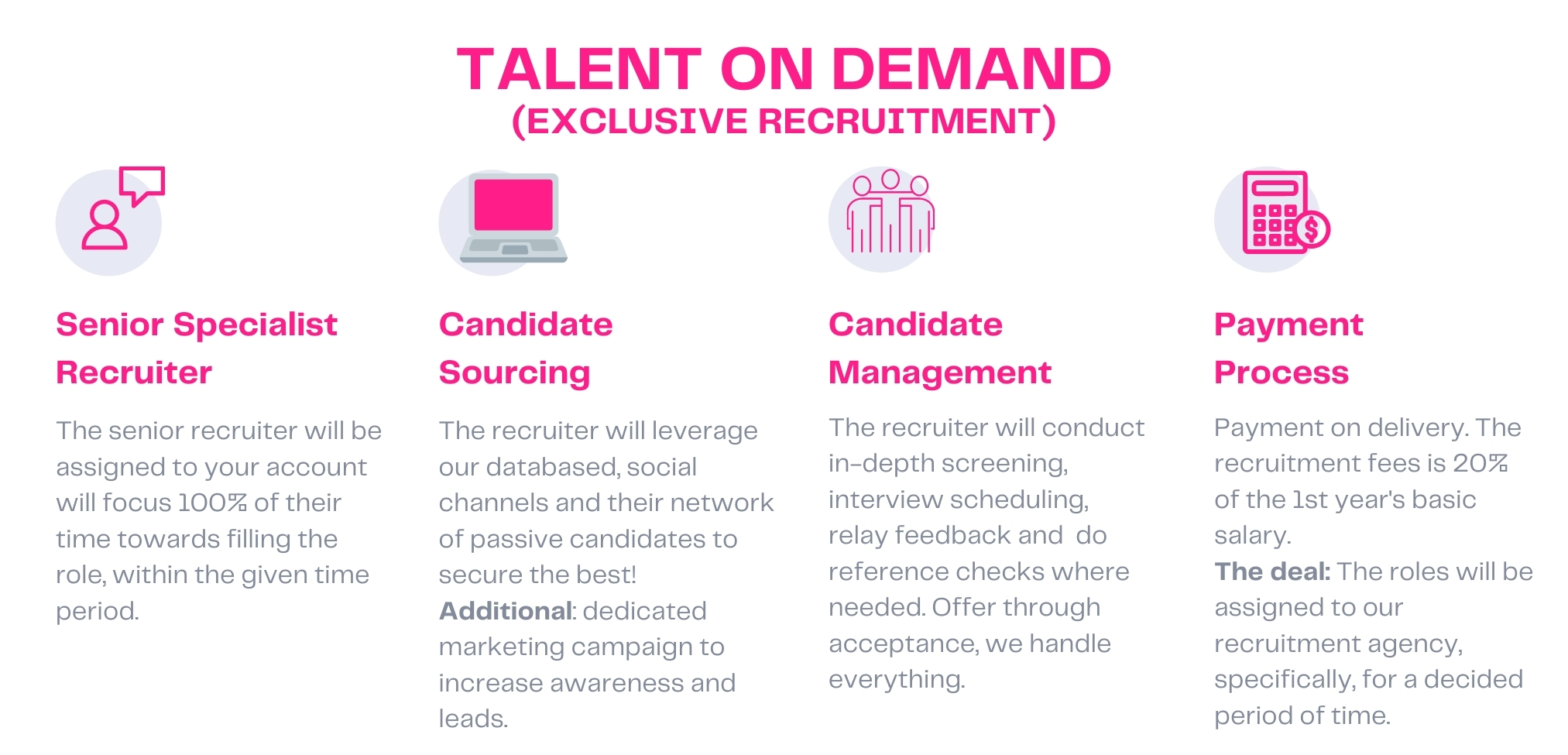 Additional Tech Recruitment Advice:
We conduct research and provide critical insights on behalf of your company
We provide candidates survey material, to understand trends in the market
We take a completely consultative approach providing hiring solutions
We guide you in creating a streamlined recruitment process
If a permanent recruitment strategy is not what you need at this moment, browse through our other services to find your perfect fit