What's the advantage of having a dedicated IT talent partner?
In a market where there's a war for talent and the demand is growing by the day, having a team of recruiters to guide you and provide insight is very important. With GemPool as your talent partner, we will ensure a constant flow of premium talent, a refined recruitment process and strategy, as well as highly personalised recruitment advice for your organisation.
What does your talent partner bring to your recruitment strategy?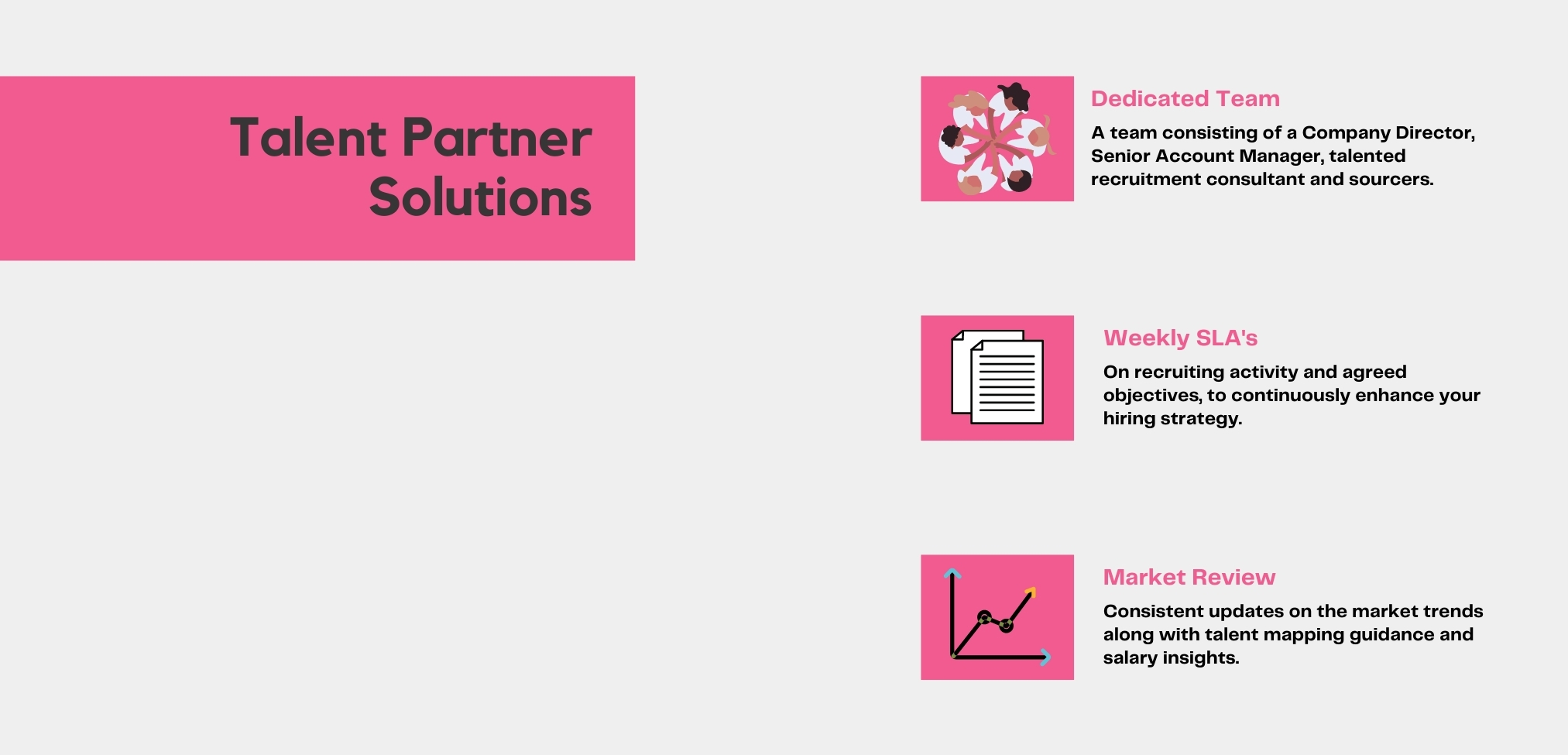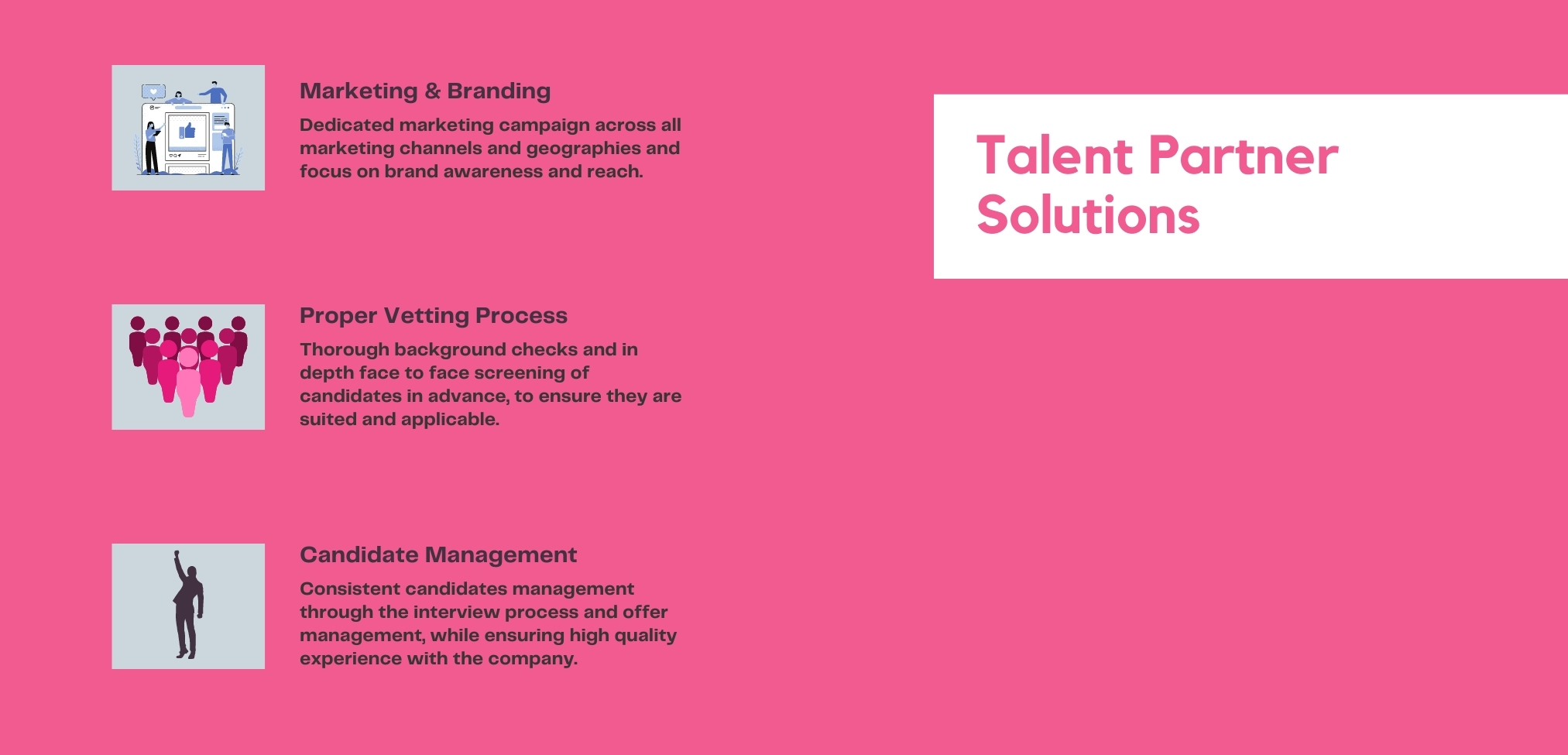 Our recruitment service delivery
Turn-around time of 2-4 weeks.
Cost model in a bespoke way to cater to your needs with money down upfront from as little as 10%.
If this IT recruitment plan is not what you need right now, please see our other tech hiring options