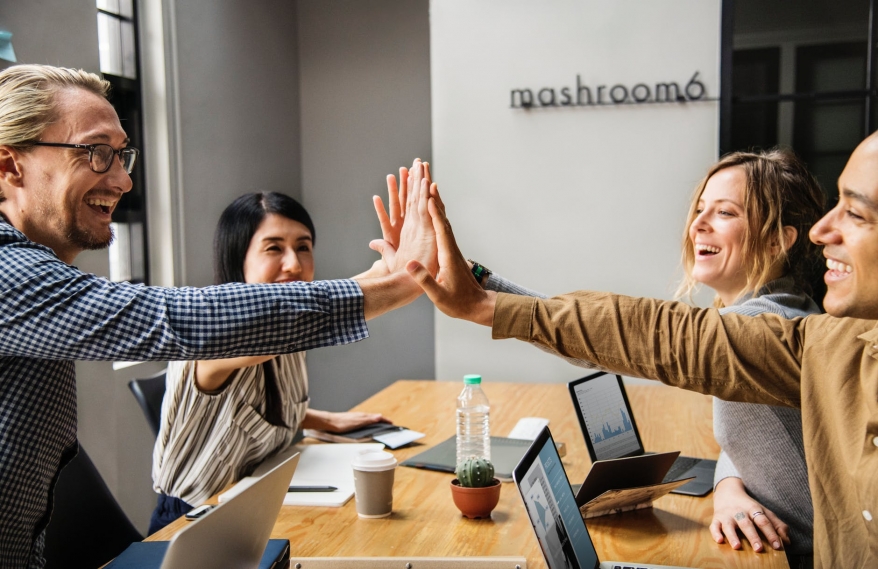 Are You Aware Of The Advantages Of Using Specialist Recruiters?
---
posted on:
by Namratha
---
Recruitment agencies are growing in number and there's a reason for this rapid increase in popularity. More companies are realising the benefits of having an agency on their side to help deliver on their talent needs. Recruitment agencies help improve the efficiency of your company's functions in more than one way as they essentially take away a huge chunk of time-consuming activities from your company's schedule such as identifying, screening and delivering strong candidates, by studying the company functions and culture. They help you as a company scale up quickly and efficiently to ultimately reach your business goals.
Why is a recruitment agency a safe bet for your company:
On average a corporate job attracts 250 applicants for a role, with 4-6 applicants who progress to the interview stage and it finally funnels down to 1 offer being presented to a successful candidate. That's a lot of time and effort spent in detecting 6 strong resumes to make one hire. Time is a crucial element in any organisation and they are aware of that, that's where a recruitment agency is beneficial. Recruiters are trained to scan and deliver candidates based on the job specifications presented to them. Once they have a grasp on your needs and understand your culture, they are up to deliver. The good thing about this is that you start with a shortlist of the best talent in the market.
One of the biggest challenges when it comes to talent today is that the demand exceeds the supply and where recruitment agencies have an edge over companies is their reach in terms of passive candidates. Since their job is people facing, it helps them expand their reach through their extensive networks and referrals. Recruiters are able to secure the accurate talent for your company, that you at times might miss out on.
Market and industry expertise
As specialist recruiters in a specific industry, it's their job to connect and communicate with candidates on a daily basis. This gives the recruiters a chance to understand the candidates' needs and spot trends if more than one of them have the same concerns. Insights into their perspectives in terms of salaries, career challenges, training needs and what they're looking for from their next job. These insights can help you as a part of the company's leadership team prepare better, for what to expect and how to attract talent before your competitors can take them off the market.
Most recruitment agencies only charge their clients on the delivery and placement of a successful candidate. Before that, all the efforts they put in from screening, pre-interviewing and being an extension of your brand in the market is all for free!
Customized service delivery
A plus point to using an agency is that you are able to tailor the service according to your immediate company needs. Speak to our team to receive a free consultation to understand what type of recruitment arrangement would suit the needs of your company the best. Below you can have a short glimpse at what each type of recruitment service entails.

So now maybe it's time to take a step back and look at the bigger picture, re-evaluate if you as a company are missing out on the benefits of having an agency on your side to help minimise your external work and rather focus on your own desk to achieve your business goals. Get in touch with our team if you have any further queries on your talent acquisition needs.