Top Interview Tips to Secure A Job in A Data Centre
---
Posted on:

Data Centre Guidance Job Interview Preparation
---
So you have decided to start a new career in a data centre and you are wondering what to expect, how to prepare, wondering about the interview process, what questions they will ask, will it be formal or informal, and how can you stand out from the competition?
Well I am here to help guide you through the process and give you some insight on how to secure a job in a data centre. As a data centre recruitment consultant these are some of the pointers I share with all my candidates.
Step 1: Crafting your CV for a Data Centre job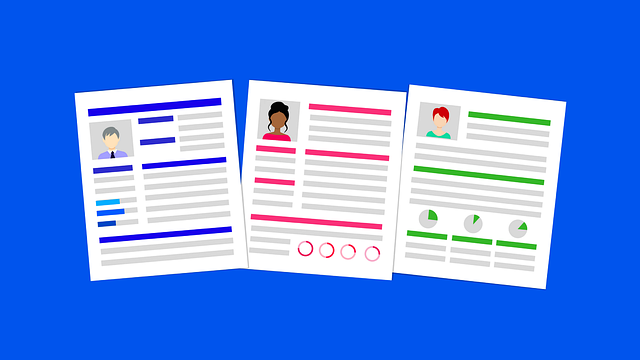 So before you apply to an IT job, take a look at your CV and make sure it is updated and relate it back to the job description that you are applying for. Make sure all your contact details are clear also.
Have a look at some of our tips on how to structure your CV, where we have information regarding CV building, provide an example of the ideal CV structure and help you prepare your CV for a better success rate.
Step 2: Engaging with an IT Recruitment Consultant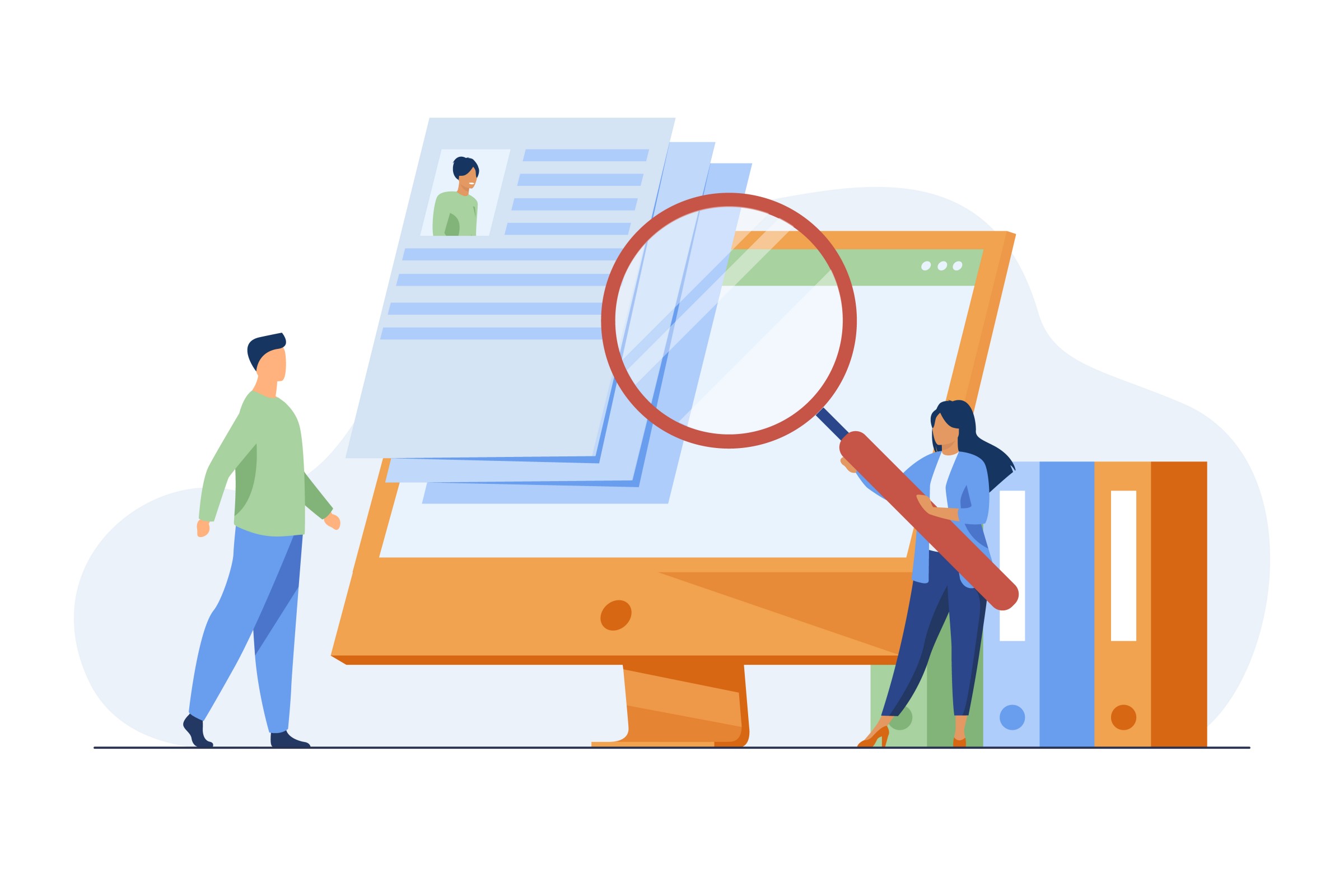 Computer vector created by pch.vector - www.freepik.com
So you have applied for a new role in a data centre, your CV/resume has been sent to the recruiter, what happens now?
Well you should expect a call or an email from the recruiter or the recruitment agency that is working that role. This will be an informal call discussing the job and the company in more detail so you can get a sense of what the responsibilities consist of. If you have not heard from your recruiter, it is a good practice to follow up with them, most job ads will include which recruiter is working on that particular role so why not connect in with them, send a message and introduce yourself or email them, this will show your interest in the role.
Questions a recruiter will ask:
They will talk about your experience in IT and your previous jobs, responsibilities, progression.
They will walk through your CV and get a few more nuggets of information such as your availability to interview and notice period.
They may ask why you are looking to leave your current job, as they want to see if this can be avoided in your new role. Be honest with your recruiter as you do not want to be in the same situation a few months down the line.
If there are any gaps in your CV, they will ask about this. There may be gaps due to relocating, redundancy, upskilling, travelling etc., it's good to have this included on your CV, just pop in the dates and the reason for the gap in between jobs. This may also be discussed in the interview process.
What you're looking for in your next job, think if you had the choice of two roles, what would make you pick one over the other? The career progression, the interesting project, the leadership?
The recruitment consultant will then put all the information together along with your CV and decide whether or not to send it across to the Hiring Manager. If the recruiter thinks you will be a good fit for the job then your CV is then sent over to the Hiring Manager who will then assess and decide whether or not to proceed to the next round.
Step 3: Job interview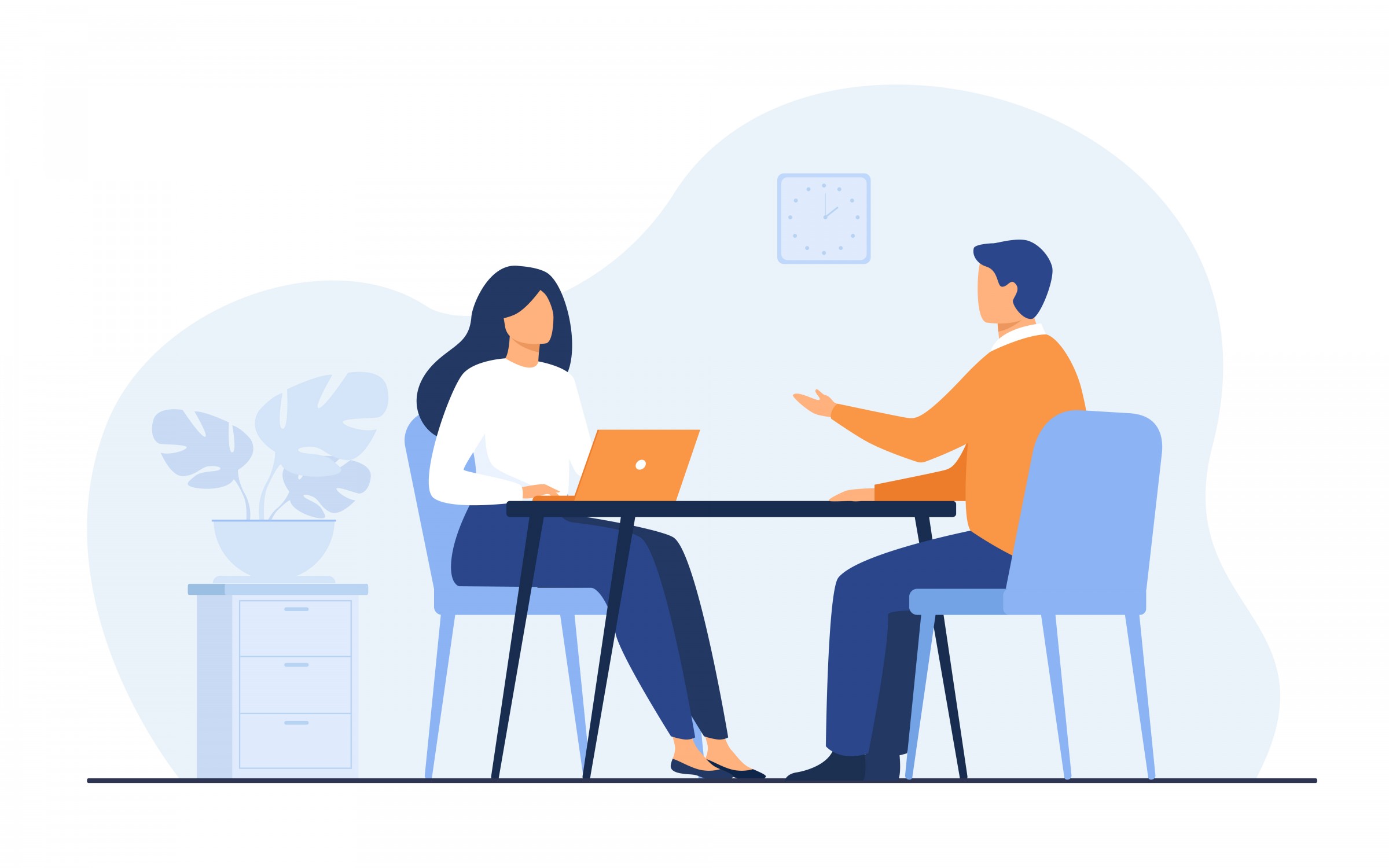 Computer vector created by pch.vector - www.freepik.com
You have been successful and the Hiring Manager would like to set up an interview with you, this interview is normally done in person but with our current restrictions, expect this to be done over the phone or video.
If the interview is in person, try to arrive a few minutes early and check in with the reception. This will put your mind at ease about being on time. It is also a good time to get settled in and ease the nerves. If the interview is over video, I would advise having a test video call with your recruiter to ensure that the microphone and camera is working perfectly on your device. Also make sure you have received a link to the call, if not get in touch with your recruiter.
Some companies prefer a formally dressed candidate but some like to keep it casual. It is best to ask your recruiters advice on this so that you feel comfortable in the interview. As they deal with the company on a continual basis, they will have a better understanding of the company culture.
The interview duration may change depending on the company but expect to be there for at least an hour.
How to prepare for an interview in a data centre in Dublin:
You will need to make sure you have a quiet place to interview

Make sure you have full battery and good signal/wifi

Do your research! This is a very important part of the preparation stage and knowing your stuff about the company, role and the team can put you ahead of other candidates.

I would advise looking at more than just the job description and their careers page. Look up articles and get an insight of what the company is working on. The more knowledge, the better.

Know your CV inside out and be able to expand on the points covered on your CV. Present examples, discuss what you have accomplished and what your successes have been.

Have answers prepared to questions you know will more than likely be covered and having answers prepared will take away some of the pressure. (I have listed some of the common interview questions below.)

Look over the job description again, look at the tools and technologies listed, expect questions on these. Also look at the responsibilities and try to relate your experience back to these and have examples ready.

Be yourself, companies are looking for diversity and not the one size fits all approach.

Use the STAR interview technique when answering questions. This method is used for competency based interview questions. Star stands for Situation, Task, Action and Result. This is a structure to follow so you can explain your answer smoothly and cover all the areas they are looking for.

Situation - Explain the situation that you were in, give the interviewer a bit of background so they can understand the situation.
Task - Explain the goal you were working towards.
Action - Describe the actions you took to achieve this goal and try to keep the focus on your role in the task rather than the team as a whole.
Result - Describe the outcome of your completed sanctions and what you accomplished, what did you learn, what you would do differently.

Always have questions ready for the interviewer, this will give you a better insight into the role and the team and it will also show that you took initiative and are interested in the position.

Questions to ask in an interview should be about the current project, the team structure, culture, reporting structure etc.
Questions to expect in your interview:

Expect technical questions relevant to the job. For example, if it is a hardware role, then expect troubleshoot questions, questions on the different components of a server/computer. If it is a network role, then expect questions about networking fundamentals, expect questions on the tools and technologies listed in the job description, and your experience using them, etc.

Expect general questions too, this is to assess your personality for a culture fit, see if you would do well with the company's leadership, the company's vision(I recommend looking at the company's vision statement), etc

Why are you leaving your current role? Make sure you have a good reason for why you are leaving, it could be career progression, looking to work with new technologies, etc.

What are your main responsibilities in your current role? Try to relate any previous job responsibilities to ones that are on the job description.

What skills do you think will be transferable from previous jobs to this one?

Why do you want to work for us? Let them know why you chose to apply, what interests you about the company or project. This is where your research of the company comes in and can help you answer this question and shows your interest in the company.

What made you apply for the job?

Why do you want to work in a data centre? What interests you about data centres?
Step 4: The feedback loop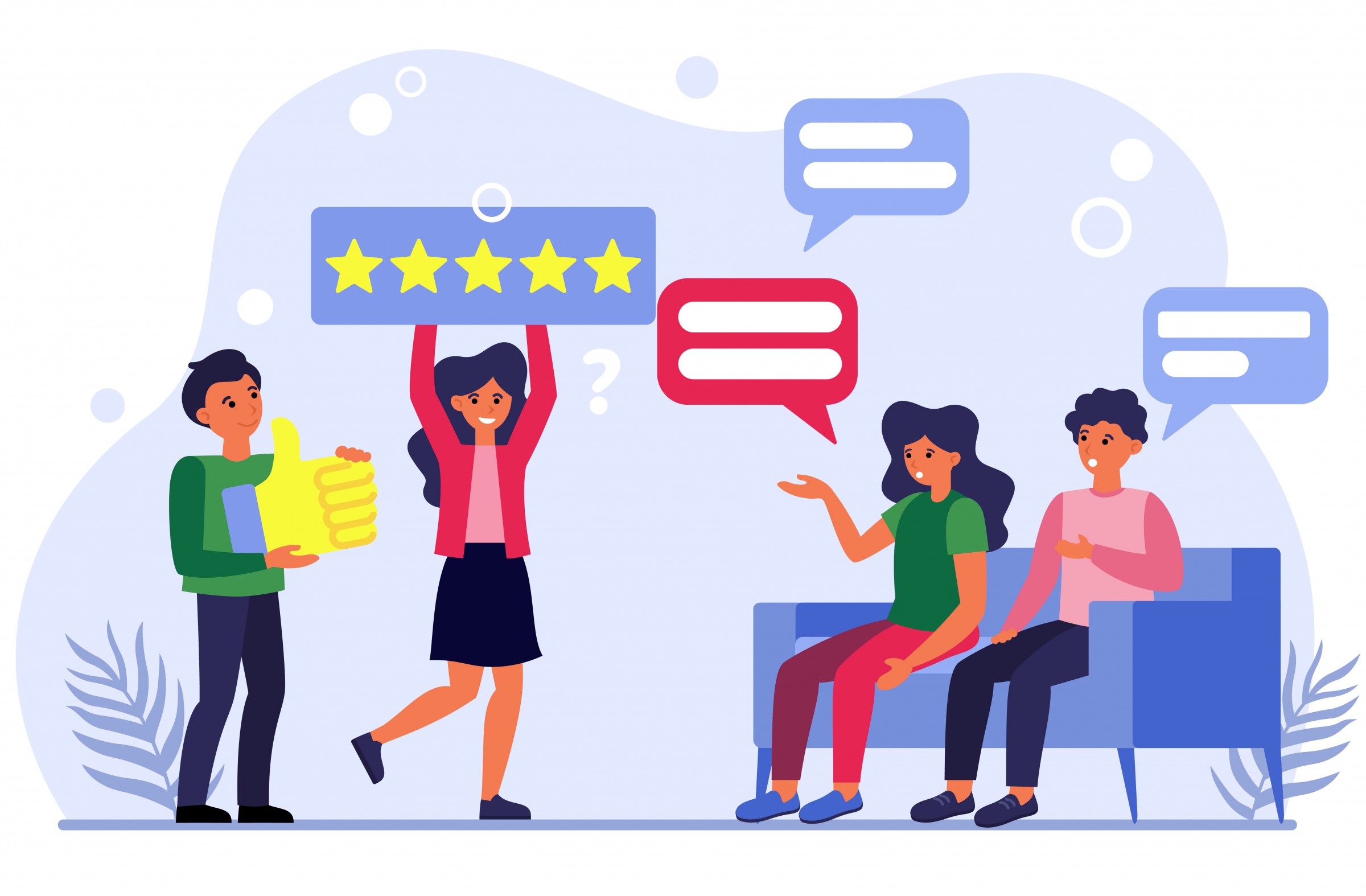 Business vector created by katemangostar - www.freepik.com
People vector created by pch.vector - www.freepik.com
Ok so you have completed the interview, what happens now?
You should hear back from your recruitment consultant in a couple of days or sometimes a little longer depending on how many interviews were conducted. Whoever interviewed you will sit down with the team and make their decision. Your recruiter informs you if you have been successful or not. They will ask for references and more than likely do a full background check so make sure you have their contact details ready to go.
Step 5: Success!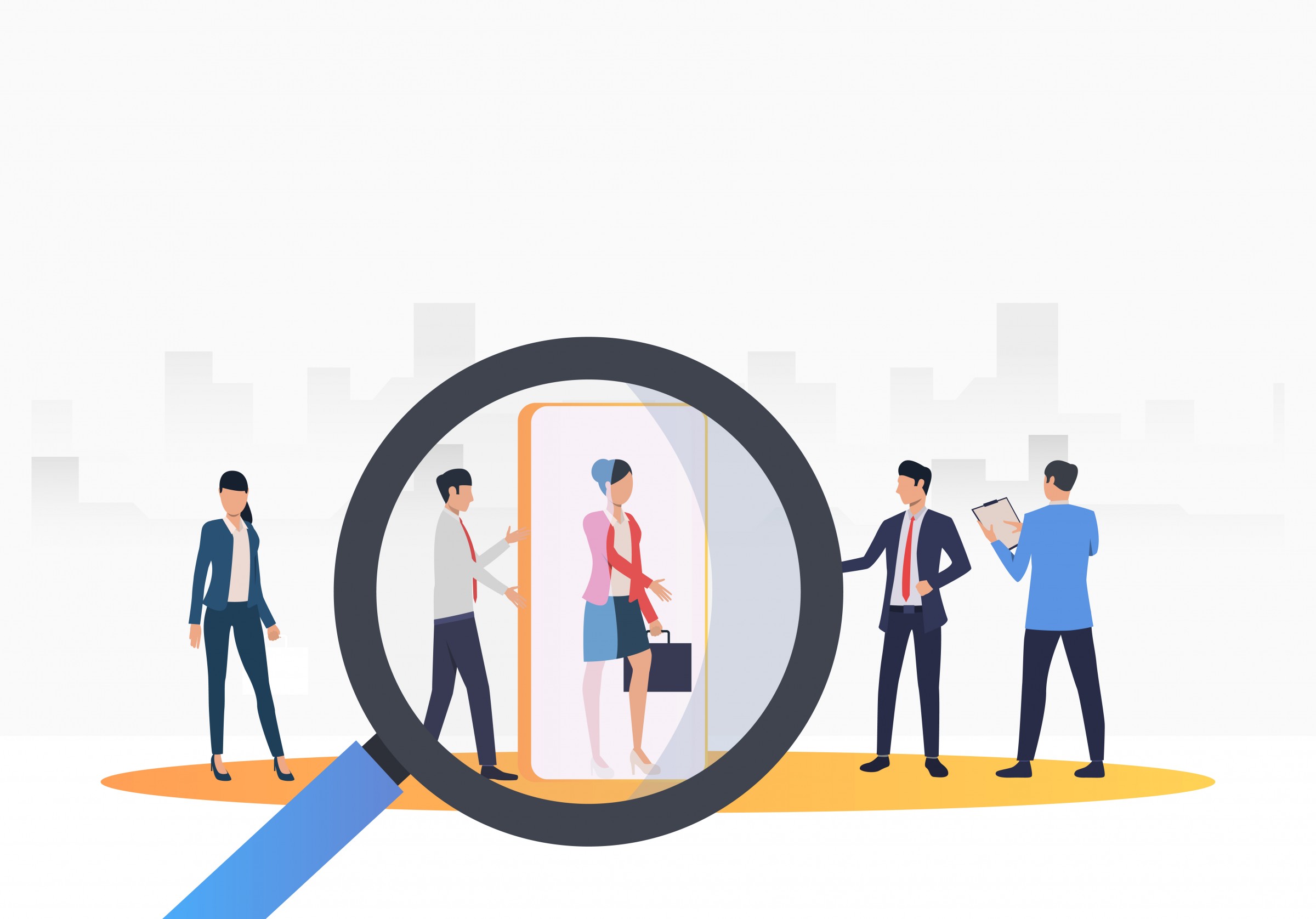 Congrats! You were a hit in the interview and they would like to proceed. From this point, a start date will be confirmed and a salary/daily rate if a contract role. A contract will then be drawn up and signed by both parties and an induction day will be arranged.
You can now start your exciting career in a data centre which has its benefits such as working with the newest technologies, plenty of career progression and there are options for permanent and contract work with great salaries and daily rates.
If the information in this blog caught your attention and you do think a career in a data centre is something you would be interested in working in and would like to discuss this further, you can call me on 01 905 2948 or email me at laura.mooney@gempool.ie.
You can also reach out to us via our website and be kept up to date with our newest Data Centre jobs in Ireland.