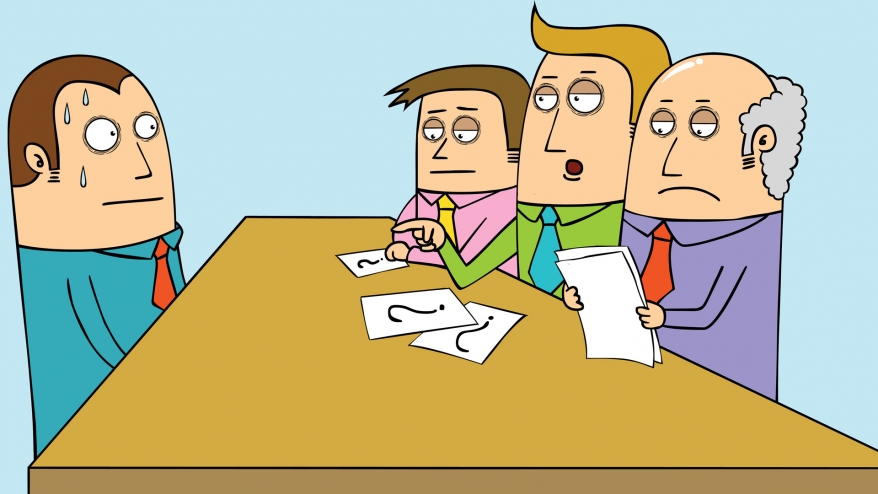 The 3 Best Questions To Ask During An Interview In A Tech Start-Up
---
posted on:

---
I regularly talk to people who are considering making their next career move into a tech start-up. The tech start-up culture in Ireland is alive and well so there are lots of opportunities to join a small innovative company with big ideas. Start-ups can offer a unique opportunity to someone who wants to have a lot of impact and influence on the design and build of a cool new product. For Software Developers for example, it's the draw of a tech stack that includes new, trendy technologies and the chance to work on the next big thing. In a candidate driven recruitment market (i.e. more jobs than people to fill them), Software Developers may be able to take more risks when choosing a new company, as there are still many other potential positions available if things don't work out. I think this is a great opportunity for more people to get involved in exciting new companies.
I am often asked how the interview process may differ from that of a larger company. Very often, it's completely different. For a start, with a tech start-up, you will probably meet everyone in the company and the atmosphere and approach will usually be more informal than you may be used to from other interviews.
What I thought I would do here is outline 3 key questions that anyone who is interviewing for a tech start-up should be asking. This should give you some great insights into how potentially viable the Company's value proposition is, as well as its ability to keep its doors open.
1. What is the value proposition of the Company's product or service?
This question allows you to find out how the product or service will be profitable. E.g. If you buy this product for 20k, it will save you 20 million. That's a good value proposition. However, as is normally the case, if it sounds too good to be true, it often is. So do some digging on how this value is realised. Does this make sense to you? Try to approach this from the mindset of the customer - why will lots of customers buy this product? Given that no customer in any market has an unlimited budget, why will this product or service make it on to the customers must-have list? (And importantly, not just a nice to have)
2. Do they have any paying customers?
This is a brilliant indicator of whether the start-up is viable. A paying customer provides the best form of validation that the value proposition is real and that the company will make money. Entrepreneurs might think they have the best product or idea in the world, but if the market isn't buying it, then there is something wrong. If a start-up doesn't have PAYING customers, then you need to ask more questions about whether the value proposition stacks up. Has the Company approached any customers as of yet? What has been their feedback? It's easier to get customers to trial a product for free but asking a customer for payment provides the key to unlocking real feedback.
3. When are they funded until?
This will tell you, with the current level of funding, how long the company can afford to keep its doors open. If the answer is anything less than 12 months, then you need to follow up with questions about when the next round of funding will be coming through and what's the Company's plan. Try to find out what kind of funding they already have. Is it institutional (like a Venture Capital Fund) or is it private (the CEO's dad)? Does this source have more money they can provide to the Company? What are they expecting the Company to deliver before they will release more funding?
The aim for anyone in any interview process is to gather all the information you need about the role, but also the Company, to make an educated decision about the job, should you get offered it. The life of a start-up can often be living month to month. This is quite normal. If you are happy to go into a role knowing it might not be there in 12 months then working in a start-up could be perfect for you. The risk is higher but in many cases, so is the challenge and reward.