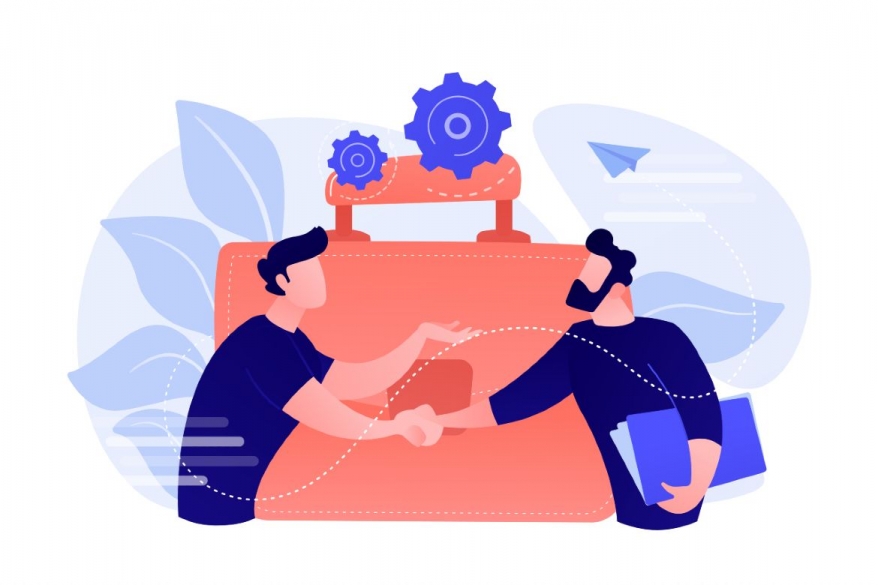 Points to Remember While Negotiating Job Offers
---
Posted on:
by Namratha Ambat
Job Interview Preparation
---
Negotiating a job offer can be challenging, despite excelling in interviews and conversations. It's crucial to express that while you appreciate the role, team, and company culture, compensation is also a significant factor. It directly influences your personal life, goals, and aspirations beyond the workplace. Balancing your enthusiasm for the job with the need for fair compensation is essential for aligning your professional and personal interests. The hiring team is aware of this as well, what is most important is how you communicate this to them, which will make all the difference.
All our consultants at GemPool are specialist IT recruiters who have had to help their candidates navigate through different scenarios relating to job offer negotiations. So today I'm going to compile all of their advice to help you sail through this delicate conversation with ease the next time you have to face it.
Let's dive in.
Top 6 pointers on negotiating job opportunities
Demonstrate your value proposition


Highlight your qualifications, skills, and relevant experience that make you an asset to the company instead of just stating what you're willing to accept in terms of an offer. A Hiring Manager is not looking for a candidate who is solely focused on the money they want, rather than their role with the company. Emphasise the unique value you would bring to the job and how it aligns with the organisation's goals.

For example, if the job is looking for leadership expertise, you will need to highlight how your previous experience can help add value to the team that can help drive and enhance performance or deliver on company goals.


Exhibit a growth mindset



During your interview process it is important to highlight what you would like to professionally achieve throughout your career within the company and which will in turn add value to the organisation itself. Companies love investing in those who are willing to work to their full potential but are not afraid to make mistakes. Most Hiring Manager's want to hire people who will take responsibility for their own actions, who will welcome new challenges and want to solve hard problems. These are all characteristics that someone with a growth mindset will demonstrate.

Showing enthusiasm and commitment can help paint a positive picture in the minds of the Hiring Managers which will help build your case in terms of offer negotiations.

Research and preparation


Before entering negotiations, thoroughly research the industry standards for salaries, benefits, and other perks. This information will provide you with a baseline and help you make informed requests.

Keep a close eye on specialist recruitment agencies (like ours haha), as you're highly likely to find the most up-to-date information on the overall industry trends. Our IT salary guide and employee benefits guide is very popular amongst our audience, check it out if you're looking for specific information on IT jobs, before stepping into a meeting on negotiating your offer.


Consider the full package, not just the base salary


In the current IT industry, benefits play a key role in the acceptance of offers. It is key that you understand the value of the benefits being offered.

Consider these 2 offers:
Offer A: €80,000 base salary + Bonus + Health care + Pension – Total €80,000 + ??? = ???

Offer B: €80,000 base salary + 10% Bonus (10% of base salary based on individual performance) + Health care (1500 a year plan) + Pension ( 5% of base contribution) Total €80,000 + €8,000 + €1,500 + €4,000 = €93,500.

Offer A is very vague whereas offer B highlights that the values on offer equate to €13,500. So always ask for more details on benefits packages to get a better understanding of the full package on offer.


We would recommend asking about % of employee and employer pension contributions and how bonuses are judged e.g. individual performance, company performance, 50/50 split. This will give you a better insight into the whole picture and help your decision making process.


Focus on win-win outcomes


Frame the negotiation as a collaborative effort to find a mutually beneficial solution. Present your requests as opportunities for the company to attract and retain top talent while emphasising how they align with your goals and the organisation's interests.

While it's essential to advocate for your interests, it's also important to demonstrate flexibility and a willingness to find common ground. Sometimes, the company may not be able to meet all your requests, but they might be open to alternative solutions that still benefit you.


Understand the employers constraints



At times even if you're the superstar candidate and the company would love to cater to all your demands they might have certain hurdles they in fact can't get across. If their budget for recruitment is decided at a certain amount for the year, they probably can't go beyond that number. In which case, even though they would love to, they could not give you the salary you're looking for.

So, when such a situation presents itself, what you should do is try to negotiate within different areas. Maybe ask for a more flexible work option, maybe a one-off sign-on bonus, etc. If you are actually keen on the opportunity and can see that there are genuine constraints that cannot be altered, arrive at an optimal deal.

Another point to keep in mind is to understand that you're dealing with a person and not the company. So, approach your negotiations in targeted ways. According to Harvard Business Review dealing with the leadership team directly is so much more different than dealing with HR. Which is absolutely correct!

The team leader might understand the urgency and importance of filling the open position and might be more open to offering a promising candidate what they want. Whereas HR on the other hand, who are incharge of hiring people for various teams and different positions, might not be ok with altering their recruitment process and budgets.
Negotiating a job offer is not simple. But discussing these areas of concern, in an open and transparent way, and coming up with solutions that cater to the needs of both parties is key. This will then lead to a stronger employer-employee relationship from the very beginning, which is important for everyone to reach their professional goals.
I'd definitely like to end on this note, although the salary and compensation is incredibly important in shaping your life, it's not the only factor you need to take into consideration while choosing a new job, look at the big picture as well. You need a work environment that supports you, a culture that matches your values, a project that excites you and a compensation package that lets you live comfortably. You need these four pillars to be really successful in your professional and personal life.
If you would like more insights on negotiations or need a recruiter who can help you through every step of the way during a hiring process, our team is happy to help. Get in touch with us today for an unmatched recruitment experience.