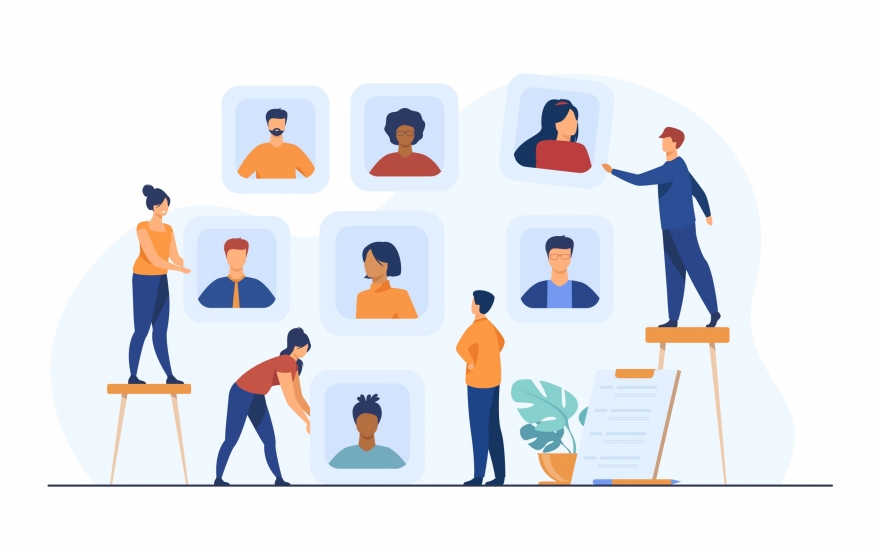 Navigating the IT Skills Shortage in Ireland
---
Posted on:
by Michael Lantry
IT Jobs and Recruitment Insights
---
Fundamentally, our clients pay us recruitment fee's to find them talent. If they could do it themselves, there would not be a need for recruitment agencies. But our industry is still worth over €4 billion in 2023 in Ireland alone. The tech talent market in Ireland is still candidate short. This means anyone looking to hire talent is still struggling, even though things have calmed since the surge in post-covid hiring in 2021 and first half of 2022.
The reality for many employers is that it is still proving hard to find very strong talent. This is, in part, because candidates have less appetite to change roles, as they dont want to be 'last in, first out' should there be future layoffs or downsizing. There has also not been a flood of talent into the market, despite the high profile media announcements we have seen over the last twelve months.
Therefore, employers are still trying to navigate the IT skills shortage here in Ireland. Job postings on Indeed have dropped steadily December 2022 but this has been slow. IT jobs are still available, not just Dublin IT jobs but also regionally. For example, a Software Engineer can still expect to be able to engage with multiple potential new employers, if they decide to actively look. They may not see the salary inflation levels we have seen and other things like large sign on bonuses, but the tech jobs are out there.
In this blog, I want to describe three tactics that an employer can adopt in order to ensure that they have the right tech talent, when they need it, and not be negatively impacted by the talent shortage.
Use contractors


The use of contractors can be of value for a number of reasons. Firstly, you can ramp up and down your team as you need it. This flexibility will ensure you can deliver on projects and have predictable timelines. You also pay for established skills that should be adding value from day one. Yes, this can be a more expensive route. However, if you take a permanent full time hire, add up their salary plus employer PRSI plus cost of benefits and annual leave, the difference between a contract and perm hire is not very big. It's definitely worth running the numbers and understanding if bringing in a contractor can get talent into your team quickly.

Contractors are also able to start sooner and require less training than a perm hire. This should be the expectation. The cost is also a procurement cost, rather than adding headcount.

We have seen this tactic work well for our clients. For example, in September 2023 we were able to provide 18 contractors to a client who needed to ramp up quickly in order to complete various projects across multiple data centres in Ireland. Being able to deliver the right talent, at short notice, with minimal friction or time commitment from our client, is of huge value to them.

Another client recently engaged with us to attract three software engineers to join their team so that they could quickly ramp up a team to deliver on their own end client project. Having this flexibility enabled them to pitch for this business in confidence that, should they win it, they could deliver it, and the cost would be predictable.


Building your brand for the talent market


This is something we at GemPool are very passionate about. So many companies have generous marketing budgets for customer acquisition. But how much do you allocate for talent acquisition (and retention)? There are so many different ways that you can build your brand. In fairness, over the last couple of years, a lot of companies have done a tonne to better position themselves to attract talent. We have seen enhanced benefits packages, flexibility options and work environments. These are all great, but people take jobs for other reasons. They take jobs to work with people who they will get on with and be challenged by. They take jobs where career development, training and growth is taken very seriously. They want to work somewhere that demonstrates values and a mission that resonates with them.

The role of the recruitment agency, like ours, is to act as an extension of our clients' brand in the talent market. To be able to express all the things above to candidates in order to engage them and attract them to roles.

Being able to articulate your employee value proposition externally is crucial. Take the time to map out what it means to work at your company. What are the values you live by, how does it feel to work there? A great way to do this is to showcase your employees.

We have previously worked with clients to conduct interviews with some of the leaders so they can tell us why they like working for that company, what someone can expect working there and really tap into the human side of the opportunity (not just the tech stack and skills needed). This human centred approach really helps when you share that content.

Running events like meetups, hackathons or networking events in your offices can also help to build out that employer branding. It's a great way to meet talent.



Develop clear channels to market


If you need to attract tech talent to your company, have a strategy and a plan. This is not just getting an agency to fill it. You need to think more holistically. What are the levers at your disposal to use?

Internal referral scheme

Do you have a scheme set up where anyone inside your business can refer in someone they know? This is a great way to get your own team talking about your business externally. Typically, people will only refer someone they genuinely feel can do the job and are a fit, as it's their name and credibility on the line.

Candidate sourcing and Job advertising

These channels make sense if you have a talent acquisition person in the company who can take on these activities. Having an internal recruiter can be very beneficial in driving candidates into the pipeline and dedicating time and energy on your roles. If you don't have a TA team or person, then it may be counter productive to put up jobs. This is especially true if you don't have time to review and engage with the talent in a timely manner. Delivering a poor candidate experience is hugely damaging to your brand (candidates talk) and you will miss out on the top talent as they will be gone before you have engaged with them.

Public Relations

You can allocate budget to get articles out into the market, like on Silicon Republic or into some of the large media outlets. This can draw attention to your company, culture and open IT jobs.

Showcase your leadership team

People want to work for people they admire, can learn from and want to be around. Your leadership team needs to be out there attending events, speaking at networking events or conferences and developing their own personal brand (this is a whole other blog).

Using agencies

Engaging with agencies can be a great way to bring in talent. Recruitment Consultants dedicate all their time to sourcing, engaging and shortlisting relevant talent. The best recruiters will have a large network already and can leverage the network they have spent years developing.
These are just some tactics that can help you navigate the IT skills shortage in Ireland right now. There are many other options also available, like offshoring projects or outsourcing to a vendor etc. But this does not bring in the talent, it's more about completing projects.

I would be very happy to share more ideas with you and discuss your needs at any time. Please feel free to reach out to me on michael.lantry@gempool.ie or you can reach the whole team on info@gempool.ie. Read more about our market insights.