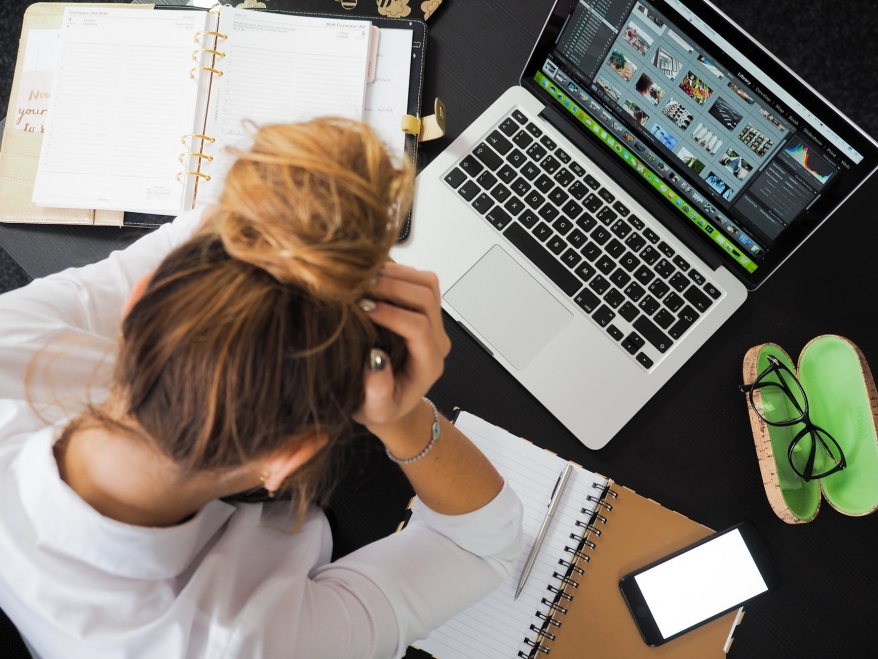 Looking To Switch Jobs? Here Are Things To Consider!
---
Posted on:
by Namratha Ambat
IT Jobs and Recruitment Insights
---
As we approach the end of yet another wonderful year, everyone is gearing up to make those new resolutions and bringing about big changes. A new year marks new beginnings, and new jobs come calling. Looking for a change on the work front is definitely a popular opinion amongst people as well. But, there are always a few factors that need to be taken into consideration before making drastic changes.
Salaries always sit at the centre of all job-related decisions, but should never be the sole dictating element. Don't get us wrong, the numbers are important, but there are other significant factors that play an equally important role in ensuring job satisfaction. We're going to go through these factors that should be given a proper thought while making life -changing decisions.
The salary at your new job
Since we've brought this up already, let's go through with it and talk about it. When switching jobs, you should try your best to make sure you're not taking a step backwards - financially, as well. You bring a certain experience and skill-set to the table, make sure your efforts are worth it. Negotiating one's salary can seem like an awkward part of the interview process, but it definitely is something everyone should consider and it's best to settle on a mutual agreement as soon as possible. Create an area for a bargain and stay reasonable and always take time to consider.
Maintaining a proper work-life balance
A fulfilling job is so much more than an increment in salary, and one thing you should never neglect is a well established work-life balance. If you don't have the time to dedicate to some daily activities outside your work, the impact of that overtime could be worthy of concern. Research has proven time and again that a lack of this balance can lead to a drop in one's mental well-being, which in turn would lead to a fall in productivity and thus clearly, no one wins. Studies have shown that longer working hours have proven to be the path to a weak heart and cause a greater risk to life.
So one of the elements to consider while signing up for a new job, would be to ensure you have room to have a life outside your workspace, and you aren't left carrying your work home. An hour at the gym, indulging in a hobby and an extra few minutes with the family would make a big difference.
Company benefits and incentives
Just relying on an attractive paycheck while picking a job might not be the best approach. There are extra benefits and incentives that a company can offer that should preferably be woven into your company package. It's usually the case if a company lacks in one area they make up in another, and that's most often through incentives to keep you going. Benefits reflect on the comfort the employer is willing to provide for you - health plans and retirement benefits, to name a few. However, note that while extra benefits are great, they are not everything. As mentioned earlier, what a company lacks in one area they might make up in another. For example, if you see room for growth and potential autonomy at work, that's a benefits on it's own!
Is it worth going the extra mile - literally? Not acknowledging the impact the commute, to and fro from work has on your life is a big mistake. Research and narrow down the best options for you in terms of trains, buses and car routes to work. If it isn't a simple commute and instead, you end up spending a great amount of time on transport, it might not be the best option. Straining yourself will eventually begin to result in poor health conditions.
Challenging work, with room for progression
Where do you see yourself in 5 years? Does the potential growth within the company align with those goals? These are questions you need to answer before committing to the job. A new job without room for career progression is a dead end. Nobody loves monotony. Especially in today's world where everything is a competition if you lose your edge you are going to be left behind. Question the employer from the very beginning if there exists any area for development. A challenging job that keeps you on your toes and broadens your knowledge is the one to go for.
Stellar opportunity and great salary sound good, but if the work environment isn't suitable none of the other benefits matter. So remember to test the waters before making a concrete decision. Today, all companies are going out of their way to build their brand on social media, so you have a great amount of content to go through. Dive deep into their pages and see what you can gather.
For example, we at GemPool make it a point to do something as team every few months, which brings everyone together and engage with each other in a social setting outside of work. Whether it's a weekend away or heading out for a lovely meal and drinks, the team leaves their work behind and just indulges in a day of fun. While this may not seem as important at the first glance as the other factors mentioned above, this is an incredibly efficient way of ensuring employee loyalty and dedication. So make note of the kind of work culture and environment you would thrive best in and do your homework on the company to which you're thinking of applying. You spend majority of your time at work, make sure you're going to feel comfortable in it.
That's our take on the key factors that come into play while switching jobs. Also, if you're in the market and looking for a fulfilling job in the IT sector, send in your resume to info@gempool.ie and let us see what we can do for you. You could also browse through a list of live roles we are looking to recruit for.
Here's to new beginnings!

To stay up-to-date with the latest developments in the IT sector and the recruitment environment follow us on LinkedIn, Facebook, Instagram and Twitter.