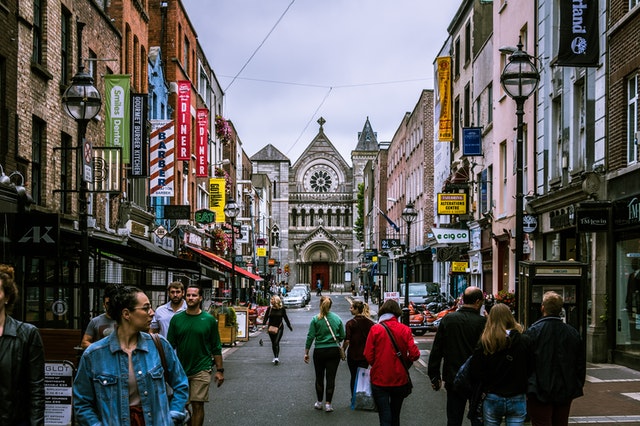 Living In Ireland Guide
---
Posted on:
by Namratha Ambat
Job Interview Preparation
---
What a year 2021 has been! As we're heading into the new year that's filled with opportunities and new beginnings. There are probably many out there looking to move jobs and some taking an even bigger leap by moving to countries for a fresh new challenge and start.
So, how do you go about picking the right destination while taking this bold step forward? First, you need to study and evaluate current job opportunities in the country, second the cost of living, followed by the facilities available, the culture and so on. If Ireland is one of your prospective options, we've got a few pointers to help you make this decision.
IT jobs market insights in Ireland
Despite another rollercoaster of a year, things are shaping up and a sense of optimism is kicking in with regards to the new year and the job market. For instance, according to the Salary Budget Planning for 2021, an increase in salaries in 2022 is projected to be greater than 2021. As companies are able to experiment with a hybrid working model, they can reduce the costs related to operations and thereby creating more room for salary increment.

Different industries had different experiences over the period of this pandemic. Some crumbled, some survived and others thrived. The IT industry was definitely one that grew in the face of the pandemic. Even now, a strong 49% of companies looking to hire in 2022, are looking to do so within the IT industry, followed by 43% in engineering, 42% in sales and 35% in skilled technical trades.
Download Living in Ireland Guide
So what do you need to know while moving to Ireland for a job?
Ireland has a thriving IT industry with a growing number of job opportunities. This strong factor along with its vibrant culture, friendly people and beautiful landscape are just a few of the reasons that make Ireland the perfect country to start your new adventure in.
This guide we have created will give you all the technical information regarding costs in various areas and the different kinds of procedures you need to have completed in order to start your new job.
This doc aims to help make this move an easier transition for you, by providing all the necessary information up-front. Have a read through and if you do have any questions do contact the team at info@gempool.ie. We're happy to help.
Download: Living in Ireland Guide