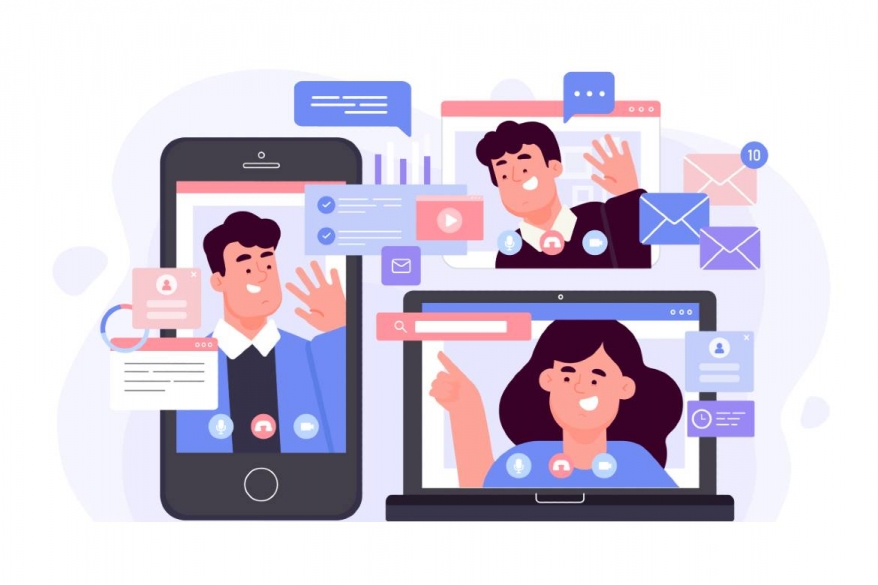 Key Considerations for Onboarding New Hires in a Hybrid World
---
Posted on:
by Michael Lantry
IT Jobs and Recruitment Insights
---
Nearly all companies in the IT industry are in the midst of defining their long term working arrangements post Covid. For the majority, the result will be some form of hybrid working model. This might be 2 days onsite per week with 3 days remote or vice versa. These are critical decisions for any company, as it will have a material impact on things like culture, relationships and ultimately performance.
For candidates who are looking for a new job, one of the questions that keeps coming up is what each potential employer is doing post Covid for their working arrangements. This is a key consideration for someone when deciding whether or not to take an offer of employment.
We are seeing companies get creative with how they are approaching the future and in all cases, these decisions will impact other parts of the company too. For example, if a role is fully remote or hybrid or fully onsite, how does this impact how you onboard someone into that role?
Today I am going to outline the key considerations when onboarding new team members going into hybrid roles, and make some suggestions on how to address these potential issues.
Key consideration when onboarding someone into a hybrid working role:
Experience of the candidate


If you are hiring someone who does not have experience with the tasks associated with a particular role, they will need more training, coaching and direction from a Manager.

For example, someone new to a sales job will need training on how to sell the product or service and handle objections on calls etc. This is a very difficult thing to do remotely. If this person is at home, the Manager will struggle to know how they are getting on. Of course the Manager can listen in on calls but nothing can beat the buzz of a sales floor where a new team member can drink in all the different sales styles, approaches and techniques being adopted around the room.

Suggestions to address this challenge

Try to do the onboarding sessions in person and perhaps consider a fully onsite arrangement for the first month, until the candidate is up and running. If this is not feasible, then perhaps focus onsite days on tasks that would benefit from being monitored and discussed in person.

Additionally, a Manager will need to do more regular check-ins for this employee (I would suggest 3 per day) when remote, so that they can discuss how things are going throughout their day. It's time consuming, but these employees need this support to be successful.


Building relationships


For a new starter, it's just as important that they start to develop relationships with colleagues as it is to get up and running with their work. Cultivating these relationships will build a sense of belonging, trust and enjoyment that is so important to help foster a positive employee experience and ultimately engagement and performance. If someone is at home a lot of the time, it's really hard to build these relationships.

Suggestions to address this challenge

For any new starter, have them meet all the members of the team as quickly as possible during their onboarding. Ideally meeting in person but, failing that, over video. Allocate the new starter a 'buddy', who is not their Manager, so they have someone to go to and ask questions they may not want to ask the Manager. The buddy should also be proactive in checking and helping their teammate as much as possible.

Another great idea is to have an onboarding lunch and invite along the team to meet more socially with the new starter to get to know each other. This can be a few drinks either. Make sure that the new starter is made aware of and invited to all the work social events that are going on during their first few weeks. Being left out at that early stage can have a really negative impact.


Instilling the culture


For any new starter in a company, they need to learn about the company culture, its values and norms. These are not often formally described but more felt and experienced.

When they are working at home, they might have a good sense of the video call etiquette but won't be learning about important cultural aspects of the business. Ideally, you want every new employee to really understand what the company stands for, what it is like to work there, what norms and traditions exist and how people treat each other. This is important because it helps people fit in and understand how decisions are made.

Suggestions to address this challenge

This is a hard thing to address simply during an onboarding process. With culture, norms and traditions, they need to be lived rather than simply described on day 1. However, a great way to share insights into the company culture is through storytelling.

Create opportunities for stories to be told about the past, about people and about achievements of the business. This can be over informal drinks, or through mentoring sessions. Try to get the new starter to shadow others in the office so that they spend time together and talk about the company, the work, the people. This all adds to their understanding of the culture.


Showing the trust


Anyone who works from home, even for a short time, needs to know that they are trusted to get on with the job. If a Manager gives an employee the sense they are not trusted, then this can be toxic and drive down performance.

Why should the employee bother working hard when at home when they are not being trusted anyway. There is no point. So making sure a new starter knows they are trusted is critical to ensuring they work effectively at home.

Suggestions to address this challenge

Start by telling them on day one that you trust them fully. Tell them your trust is there to be lost, not earned. The key thing is to focus on outcomes rather than inputs.

If they are getting the work done, don't worry about whether they are at their desk at 9am on the dot or if they take a longer lunch break. For this to work, there needs to be clear expectations for what they are being asked to deliver. The focus on these results.

The Manager still needs to be there to support the new employee where needed (like in point 1 above), but there is a difference between support and micro-management.
The long term changes that are happening to how we work are having consequences for many aspects of work. How you onboard someone who will take up a hybrid working role, does need careful consideration and deliberate changes to be made to ensure that the employee feels welcomed, part of the team and set up for success.
Hopefully this blog gives you some ideas for changes that you might want to make to your onboarding processes.
If you would like to discuss this topic or any other related topics, I would welcome the conversation. Please get in touch on info@gempool.ie. If you're looking for insights on the current IT employment market head over to our IT career insights page.