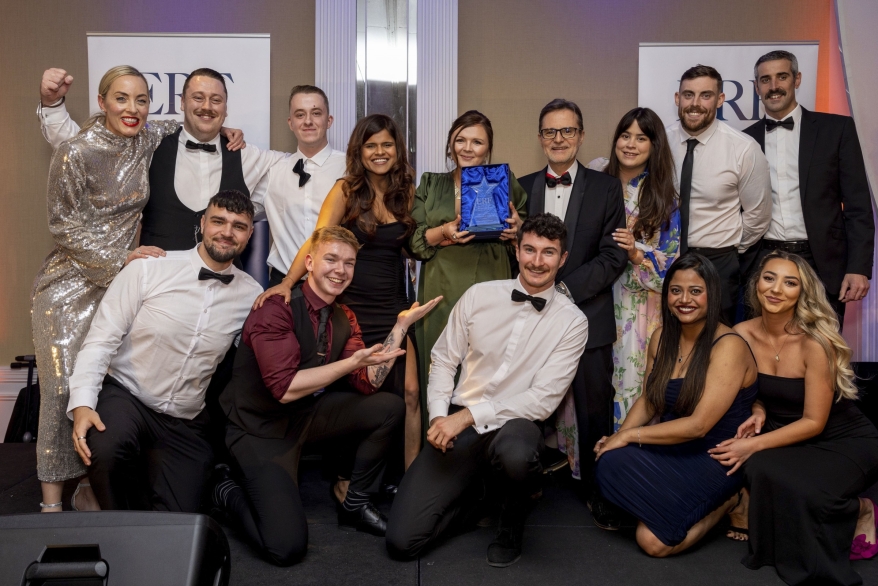 Why We Won Best Tech Specialist Recruitment Agency in 2022
---
Posted on:
by Michael Lantry
IT Jobs and Recruitment Insights
---
Friday 25th November 2022 was an incredible night for GemPool. This was the night when we were recognised by the Employment and Recruitment Federation as the best tech specialist agency in Ireland. The night was very special and memorable. This awards gala was hosted in the swanky Shelbourne Hotel in Dublin city centre and is a wonderful opportunity for the recruitment industry in Ireland to come together, get dressed up in black tie and celebrate all the brilliant people and companies that work so hard to raise the standards in recruitment across the country. GemPool was there in force and we looked fantastic. The night didn't disappoint and when we were announced as the winner for the 'Best in Practice - IT, Telecoms and Technical' we erupted with cheering and high fives. It was an amazing moment and a memory that will stick with me for a long time.
I wanted to use this blog post as an opportunity to share the journey we have been on that culminated in us winning this award. It does not happen overnight. The award is judged across various criteria so I summarised some of the key things we have done that were also shared with the judges. We are incredibly proud of the progress we have made as a business and this award was a welcome recognition of that progress.
Working in the IT jobs market in Ireland
The first thing is taking the perspective of our clients, and what value GemPool delivers to them. At a high level, our approach revolves around building strong client relationships and providing genuine consultancy. We aim to deeply understand our clients' needs and offer personalised guidance, ensuring we deliver the best solutions. Our commitment to close collaboration sets us apart.

Yes we want to fill their roles and provide them with quality talent. But more than that we want to support them to deliver their own business goals. Being able to offer support like ongoing market insights to help ensure their teams are being compensated at the right levels or regular check-ins with our placements to understand any issues so that we can help enhance retention levels demonstrate our commitment to our clients success.
GemPool has also evolved our service offerings over the past two years in order to offer more relevant and value add options to our clients. This flexibility means that we can be more razor focused on solving our clients pain points rather than trying to get the client to fit our offering.
We were then required to demonstrate how we offer a best in class experience to our candidates. Again, putting the candidates' needs first is the key here. We have seven principles that we live by. Principle number four reads 'Do right by our candidates and clients'. This principle drives our behaviours and how we make decisions. What is the right thing to do for the candidate? This is what matters and this is what we will do. Our extensive testimonials shared on the homepage of our website is evidence of this. To ensure that we keep living this mantra, we collect feedback from our candidates at each stage of the process (after initial screening interview with our consultants, after they interview with our client, at offer/acceptance stage and after they start in the role). This is all automated and collected via Recruiter Insider, a tool we use also to gather live feedback from clients. Our scores are consistently over 95% approval rating with our contractor and permanent candidates.
The consistent feedback across the recruitment process is very positive:
Bruno (contractor) - 'Such an amazing experience being interviewed by Aaron, he was very friendly and helpful, I didn't feel I was being interviewed, very easy to get along with. Thanks Aaron! You made my day with your generous call.'
---
Daniel (perm) - 'I can say from my interactions with Cathal that it has been likely the best experience I've had with a recruiter so far. His comprehensive knowledge of the company, the role, the interview process and the interviewing team, and his guidance throughout the process have been simply excellent.'
---
Jordan (perm) - 'Sean is a gent, talked me through the process clearly and gave me excellent advice through the whole process, and helped me get a new career. Can't recommend him enough!'
We relish the opportunity to change the lives of the candidates we represent, as well as the lives of our clients, and our own people. This gives us purpose and motivation to strive to be even better.
Other key points that played a role in our recruitment agency award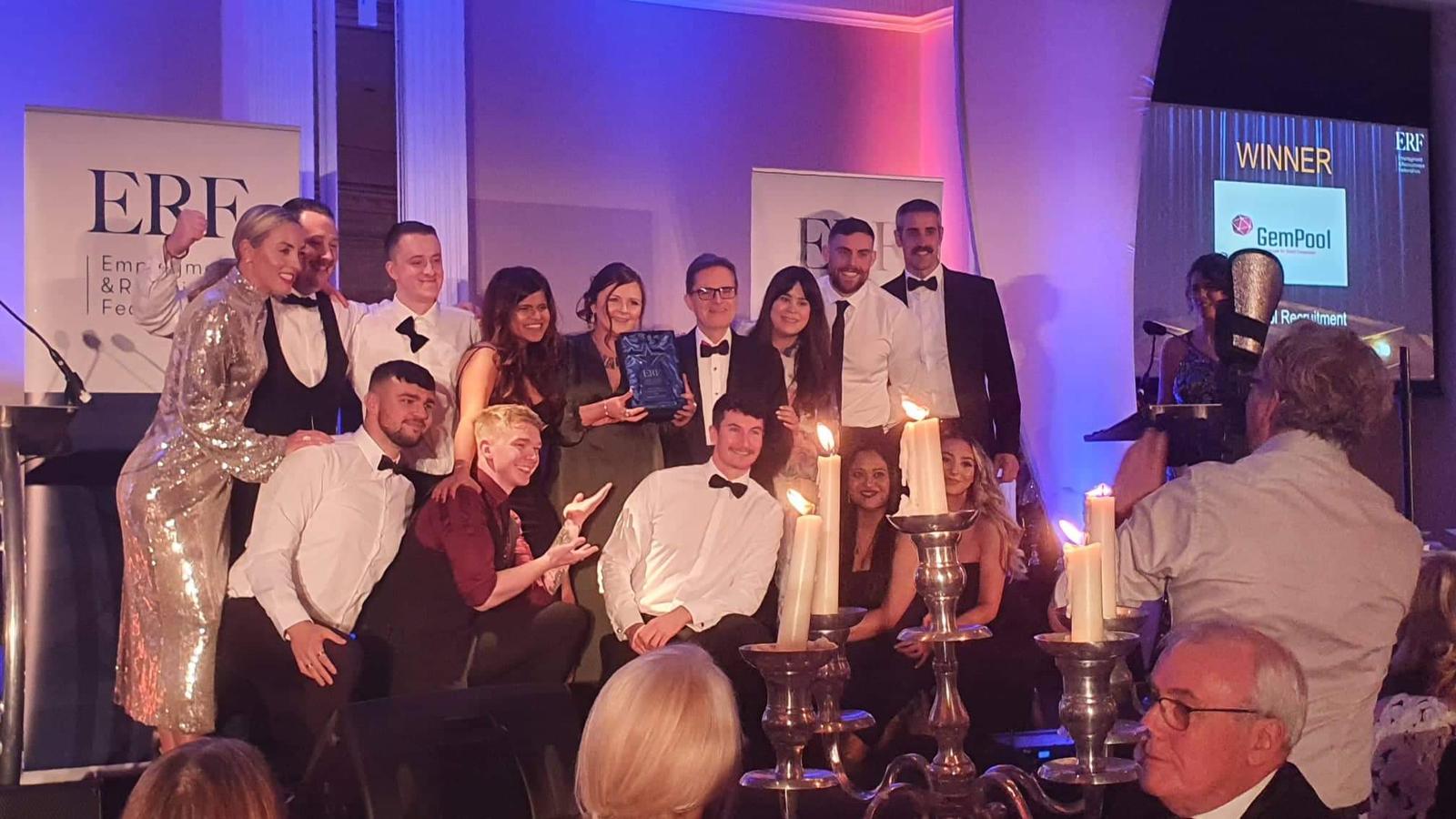 We also were judged on how we work internally and treat our own people. We're a purpose led business. What we do to make money is recruitment, but our purpose is greater than this. GemPool is on a mission to have a positive impact on the world.
We established a 'change the world' committee in 2021 whose aim is to find ways and help drive initiatives that the whole business can help to implement. From this we have gone on to implement our sustainability initiatives and our Women in Tech initiatives as well as initiatives to support our local community.
In July 2022 we were formally certified by Climate Partner as carbon neutral. This certification has continued into 2023 and evolved into our certification demonstrating our commitment to carbon reduction. We felt we needed to lead by example here and sort our own house out first.
Alongside this we established our 1-for-1 initiative which meant that for every first round interview a candidate did with a client, we offset 1 tonne of carbon on their behalf. We have since levelled up to our 3-for-1 initiative and pivoted to supporting a more local reforestation project through Hometree. So now, for every first round interview, we plant three native trees on behalf of the candidate.
Finally, we have a quarterly give back day. So every quarter we take a day to get out from behind our desks and go do something positive for our local community. So far we have done a beach clean, canal clean, worked in the Dublin Simon Community sorting centre, worked in the Lighthouse food bank, participated in the Ronald McDonald House cooking for families programme, and fundraised through charity walks, runs, table quizzes etc. for many more charities.
All of these initiatives give us purpose and meaning to why we do what we do. This is why we work hard and strive to do the best we can each day.
The growth of our business model
We also needed to demonstrate our commitment to building better processes as a business. This is reflected in our 'Practice Model' that we established in 2021. This practice model has matured throughout 2022 and 2023 and now allows us to achieve three key objectives.
Provides more career development opportunities to the people in the business, which drives up retention, engagement and motivation

Mirrors the structure of our tech clients, thereby meeting them at their level and making our business development approaches more effective

Enables scalability. The practice model will allow GemPool to grow into the future in size and into new geographies, which is our ambition
We have established the practices in the following areas: software development, data, design & product and infrastructure (Data Centres, Systems & Security, Support). Each practice will ultimately grow to have both contract and perm recruiters in each, with Lead recruiters moving into Management and then Director level roles. Each practice can establish tailored BD approaches for their markets and take an entrepreneurial mindset into growing their own practice.
It's not just our structure that has evolved, we have also tried to be at the forefront of the technology we use to enhance our business. One key area we have done this is through our own website. This has evolved into a serious weapon for us now. It drives candidate and client attraction and we are proud to be on page 1 on Google for a number of key search terms. This credit is all given to our hugely talented Marketing Manager, Namratha. She, like others in GemPool, is always pushing to get better and try new things. An example of this is the implementation of Leadoo across our website. This has driven up the engagement and conversion of the visitors we get to the site.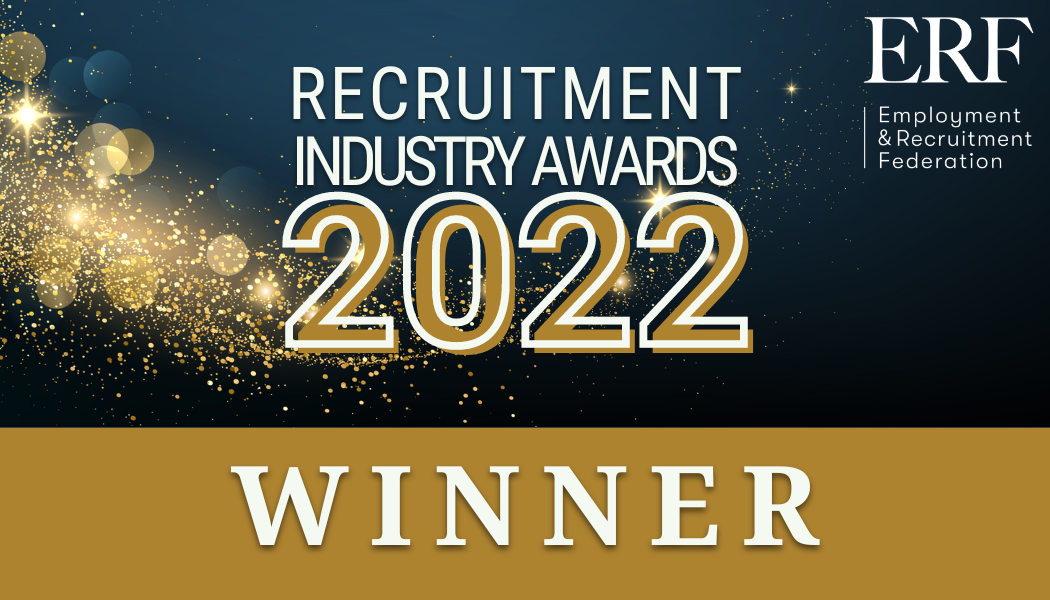 Yes, the award on November 25th 2022 was special. But this is just one moment in time. It was so fun to stop and celebrate where we have gotten to as a business, and give ourselves a pat on the back. But as Simon Sinek says, this is an 'infinite game'. The journey continues and we will continue to do everything we can to deliver more positive impact through the work we do. If you're looking to scale and need an IT recruitment agency by your side, reach out to us today and we would love to help! We have the skills, resources and network to get you the talent you're seeking.