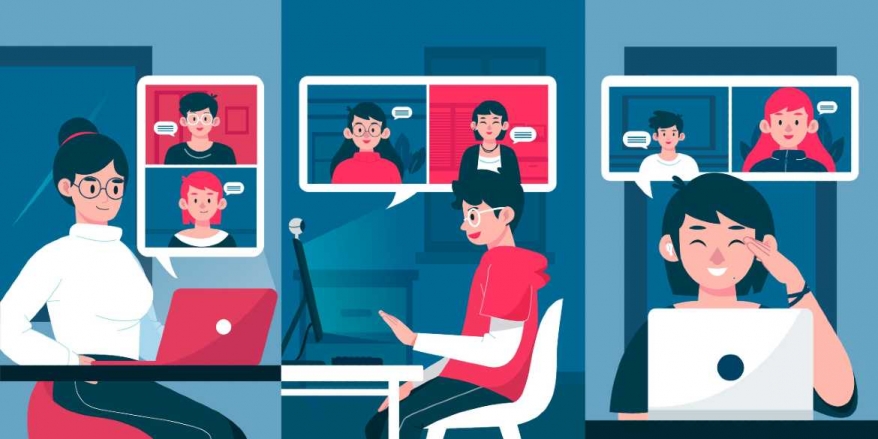 Top 7 Remote Job Interview Questions
---
Posted on:

Job Interview Preparation
---
I think it's fair to say that remote work is here to stay and whether you've been with the same role for the past 2 years, or you are just entering or re-entering the workforce, this means it's the first time going through an interview process for remote work. If this is the first time you're attending a remote interview let me share a few pointers that will help you prepare better.
Top tips on answering the 7 most common remote job interview questions: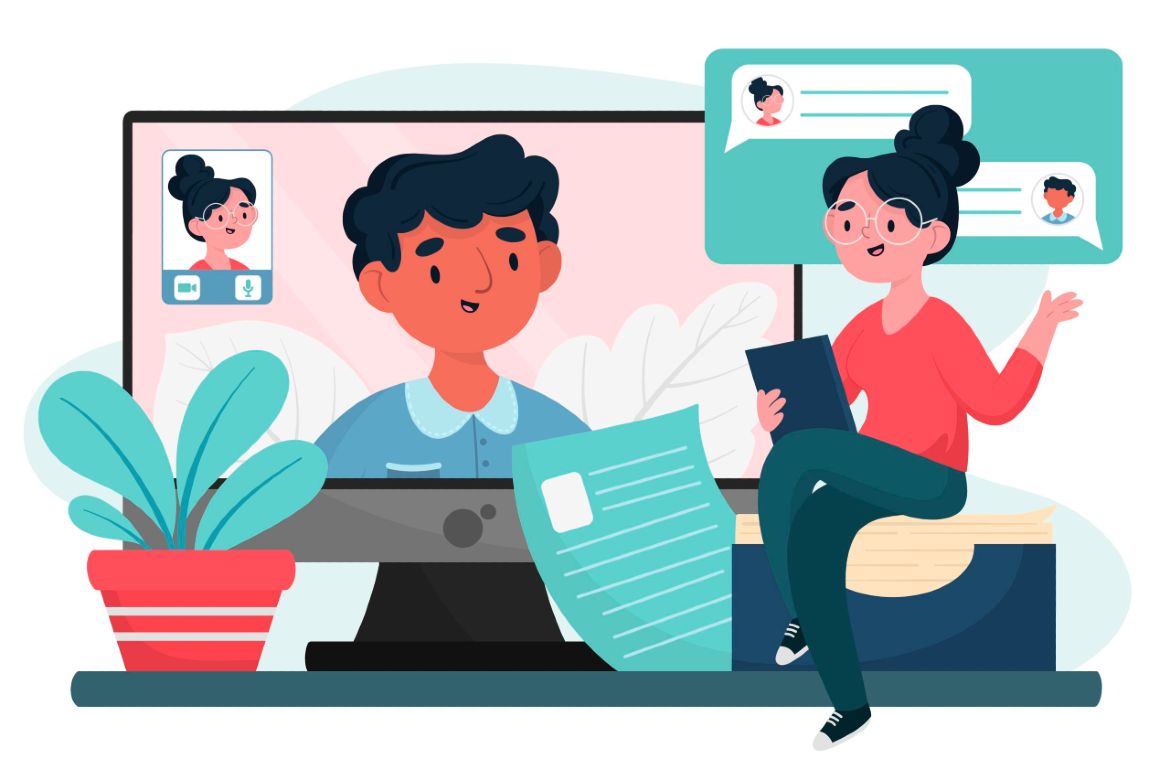 Do you have previous experience working from home?

If yes: Easy peasy, outline your experience in detail, talk about the hours you worked, the tools you used, where your coworkers were located etc. Ensure you have a positive tone to your answers, even if it was something you struggled with. Be honest, but always end on a positive note, usually outlining something that the experience has taught you.

If no: If you have never worked from home, don't panic, but make sure you think about how you would succeed in that environment. Highlight the skills that will be relevant to remote work; great communication skills (both verbal and written), time management, multitasking etc.


Additionally, technology is a huge part of remote work, so mention the conferencing platforms (Zoom, Microsoft Teams, Google Meet), online office suites (MS Office, Google Docs, Dropbox Paper), and team chat apps (Google Hangouts, Microsoft Teams) that you are familiar with or have used in the past. This will give the employer confidence that you can manage their internal tools.


What are your work expectations post COVID-19? (Where do you like to work?)

Every company has a different idea of what remote work really means, some like to have a fully remote staff, while others like to have employees in the office periodically, this could mean weekly, monthly, quarterly or something in between.

Think about what makes more sense for you. If you would like the opportunity to be in the office sometimes, think of the ways it benefits your performance. If you prefer a fully remote position, think about why that is.


What does your work-station at home look like?

Employer's want to be confident that you will be working in an environment that is comfortable, effective and productive.

It's important to mention that you have put thought and consideration into your workspace. Highlight what your favourite parts about it are, and call out anything that can be seen as an obstacle.


For example, if your workspace is in a shared space, talk about how you would deal with distractions and any other obstacles that may come up. Honesty is the best policy. Pretending that those obstacles are not there makes it seem like you do not have a realistic understanding of working a remote job.


How do you plan to minimise distractions at home?


Distractions are inevitable, whether it's a package arriving at the door or your kid is home sick from school that day, these are realistic expectations. It is important to think about how that would affect your day's work and what you can do to avoid the distractions snowballing.

You can't see into the future, so knowing what distractions will come up is impossible, but think of 2-5 examples of common distractions and think about how you would tackle them.

If you've never worked from home, think of scenarios where you have gotten distracted in different environments and how you were able to overcome them and get back on track.


How do you motivate yourself?

This is a very important question and one that is almost guaranteed to come up. Unlike when working in an office employers can't physically see you working all day long, and they depend on you to stay motivated.

Put some good thought into this question, because you need to give them confidence that they can depend on you to work hard with minimal supervision.

Be realistic and honest. You won't be motivated to work 100% of the time, give examples of how you have maintained motivation in your personal life, what tools and tactics work best for you. Maybe it's getting some fresh air, meditating, listening to a motivational Youtube video or making sure you always have coffee nearby, whatever works for you!


How would you maintain a collaborative environment with a distributed team?

When working in an office it's easy to pop your head into your coworker's office to ask a quick question, but working in a remote position sometimes means working with a globally distributed team, and this adds new challenges to maintaining a collaborative environment.

Technology is a big part of this, starting with the different tools that you and your team can use to make sure everyone stays connected. But make sure you have examples of how you will use these tools effectively.


Recommend a daily or weekly catch up meeting, encourage the use of chats for personal banter, or a shared calendar so everyone can collaboratively plan their week with each other's schedules in mind. Even recommend a virtual game that you might have played where everyone can get to know each other. Be creative, employers are always looking for new ways to engage their employees.


How do you "switch off" from work?


This is not a trick question. Switching off at the end of the day is an important boundary that you have to establish. When your workspace and your home space are not physically separate, it can be difficult to mentally separate the two.

To be honest, I have a hard time with this boundary myself, and it requires constant self-reminding that I need rest in order to perform better the following day.

Again, you have to be realistic and honest with yourself about what tactics work for you. Maybe having your work email available on your phone, but no push notifications after 5pm, maybe it is physically closing off your work area so that you are not tempted to go back in. It could also be that you take a walk or a drive after you're done work to help and clear your mind and reset.


This question is not only important for an interview, but it is important because remote work can increase the risk of burnout, according to Dr Michael Drayton. Setting clear healthy boundaries from the start can help you avoid burnout, and ensure that you are performing at your best.
PRO TIP
Preparing questions to ask at the end of the interview is just as important as preparing your interview answers. Always prepare 8-10 questions, because it is likely that some of them will be answered during the interview. That may seem like a lot, but don't worry, here is a great blog that outlines the 10 Best Questions to Ask in a Job Interview.

Preparing for a remote job interview can feel overwhelming, especially with the abundance of resources available, but focusing on the value that you can bring to the role and the company helps you to feel more confident in your answers. Believe in yourself and be honest, the main thing that employers are looking for is somebody that they can trust.
If you are currently looking for remote or hybrid opportunities in Dublin, take a look at GemPool Recruitment's IT Careers page, and if you're on the lookout for more insights regarding job interviews, CV tips, or industry trends head over to our insights page!
If you would like to discuss this blog or if you would like interview preparation advice, get in touch with me or one of my knowledgeable teammates, we are happy to help!