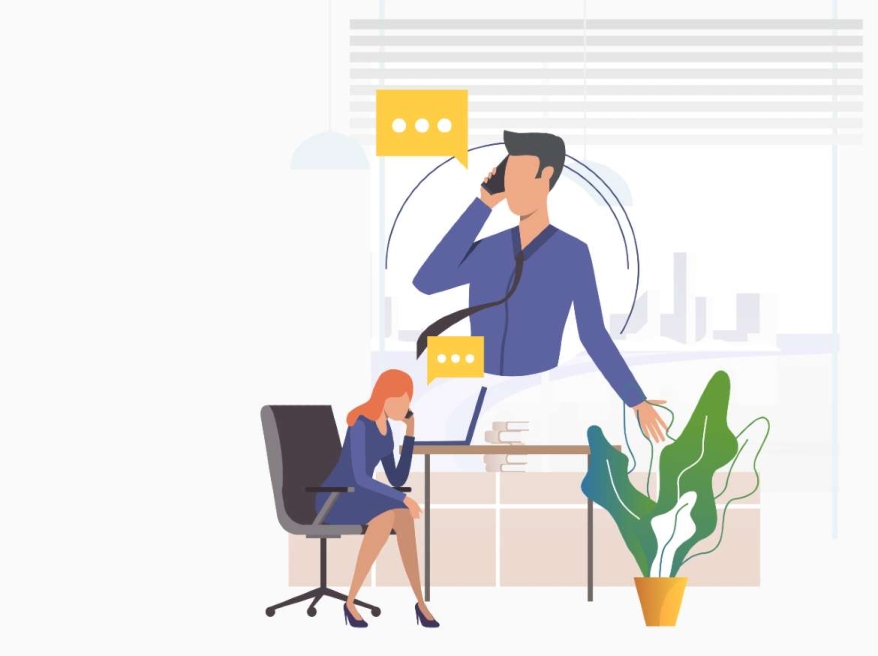 Top 5 Reasons to Exclusively Work with One Recruiter
---
Posted on:
by Sarah Cotter
IT Jobs and Recruitment Insights
---
Sometimes the excitement of making a new career move can be daunting. You might work, be in school or taking care of your family. The thought of having to update your resume, find advertised jobs, apply to various career pages and hope then that you get responses can seem like a lot of hassle at best, or worse, fill you with dread and anxiety. Working with a recruiter can make the whole process easier.

There are many benefits to a job seeker to engage with recruiters to assist with their job search. We would go even further and say that you should only work with one recruiter. Having this exclusive relationship has many upsides for you. However, it's important to note, that if you do work exclusively with a recruiter, that the recruiter is a good fit for you.
The reason this is important is that you need the recruiter to be able to represent you across the market and ideally in several different recruitment processes. Recruiters who are specialist headhunters, in your field of work (e.g. Ruby on Rails Developers) will therefore know the market, have a network of clients and understand what you really need.
The best way to tell if a recruiter is well placed to help you and work exclusively with you is to look at their LinkedIn page .Does it talk about a niche skill set that they specialise in or is it more general.? Look for the level of seniority too. The more niche and aligned to your own skills and the more experienced the recruiter, the more likely they are to be able to find that perfect job for you.
Here are 5 reasons why it is beneficial to work exclusively with one recruiter:
You are not solo in your search for a job

You are not alone in your job search when working with a recruiter. They can be your ally in the marketplace. You will get more of the recruiters attention. They can help you find a role that not only fits your skills and experience but also your other needs such as cultural fit, team size etc.

This requires you to be fully transparent from the start. Working exclusively with one recruiter allows you to build rapport with your recruiter, but more importantly, trust. Ask questions, be clear about what type of company and role you would like to work in, ask about culture, location and is there a remote working option, be honest and true.
A good recruiter will do right by you. This is the best way for recruiters to serve their clients.
Avoid getting your CV sprayed around town

If you are working with multiple recruiters, your CV might get sent all around the market. This should be done with your full consent. If not, it's a breach of GDPR. Even with your consent, having your CV sent to a large number of companies could dilute your ability to be successful in the role that best suits your needs in your job search. This is because you may only be able to give 80% of your focus for each opportunity rather than 100% to a small number of carefully selected opportunities.

Working exclusively with one recruiter will allow you to ensure that your job search is kept confidential. It will preserve your credibility in the marketplace also. The last thing you want is your employer finding out that you are looking to leave before you have found the next role.
Open doors to relevant job opportunities

Working exclusively with a recruiter will result in a far more personalised experience. You will learn about more relevant, opportunities tailored to your needs.

Many of our clients don't advertise open roles but rather just give them to us due to our ability to deliver a skilled candidate fitting to the company's needs.. You will have more welcomed contact from your recruiter with real-time updates in a timely manner.

Your recruiter can develop a list of companies you want to work with and reach out to them on your behalf to facilitate an introduction where possible and aim to get you speaking with them. They will also prepare you for your interview, give you tips and advice on your resume and advise how to position yourself in the market. The alternative will be to have repeated conversations with multiple Recruiters which can take a lot of time to truly understand your needs.
Make your day more manageable

When working with several recruiters it can get confusing and stressful for the best of us.. It can prove difficult to track who sent what CV and who to go to in order to get feedback.
Having a relationship with solely one recruiter streamlines this entire process allowing you to maintain better control and visibility of your progress. You will not be snowed under with calls and emails whenever a new role has become available.

You can decide when you want to speak. You can be certain on what roles you have been put forward for and what stages you are at. All of this will make your job search far more manageable and less stressful . Ultimately it will save you a lot of time and energy.
Building relationships

There is also a personal aspect to it. You get to build a friendship with your recruiter which gives you the confidence to know that he/she will look after you and help find the right role for you. Also, building a friendship with your recruiter means that you can work with them over the course of your career and really rely on them to take care of you.
In the end, what do you have to lose by engaging with a recruiter, exclusively? Give it a try for a week or two.
As a recruiter I find it quite fulfilling helping candidates find new jobs that could potentially be life changing for them and their families.
If you are currently open to new opportunities check out our careers page on our website and if you like some guidance on salaries for 2021, you can download our 2021 Information Technology Salary Guide for Ireland.