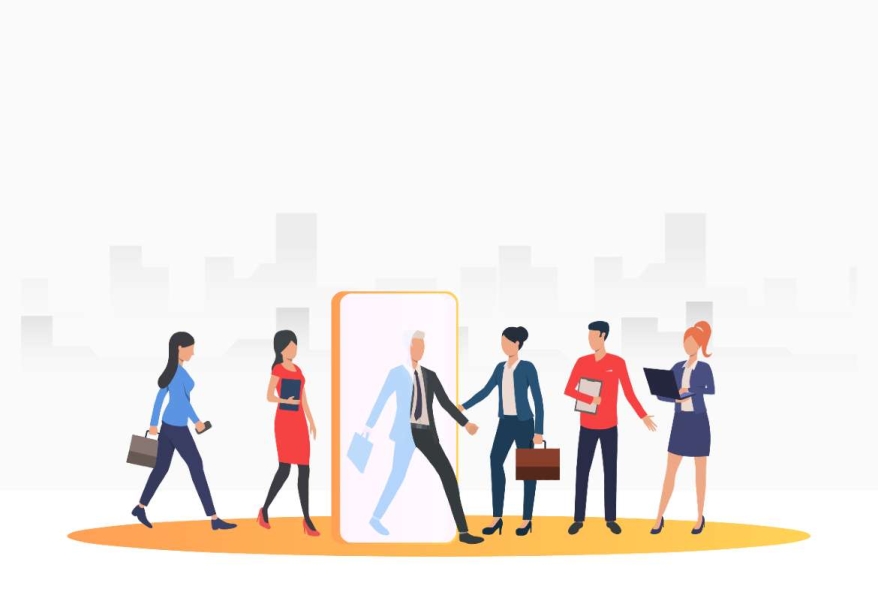 Stepping Out of Your comfort Zone into IT Contracting
---
Posted on:
by Victoria Cojocaru
IT Contracting Advice
---
How do you become an IT contractor in Ireland and what skills do you require?
In recent years, the demand for IT contractors has grown significantly in Ireland. With its thriving tech industry and a wide range of exciting opportunities, becoming an IT contractor can offer both professional and financial rewards. This blog aims to guide aspiring and tech hungry individuals through the process of becoming an IT contractor in Ireland, highlighting the essential skills and pathways to success.
Understanding the Role of an IT Contractor
As an IT contractor, you have the flexibility to work on a project-by-project basis for various clients or for just one.The main rationale behind this set-up is that you provide specialised skills and expertise to businesses in need of short-term support, in a cost-efficient manner and also gives the company room for flexibility.
The contract length can vary from 3 months up to 12 typically. Some clients may choose to have an individual on-board as a perm employee, however the majority of contractors who stay with a company longer term will have a rolling contract, updated at the contract end date, on a continuous basis over the years with an organisation.
How do you know if you are suited to becoming an IT contractor?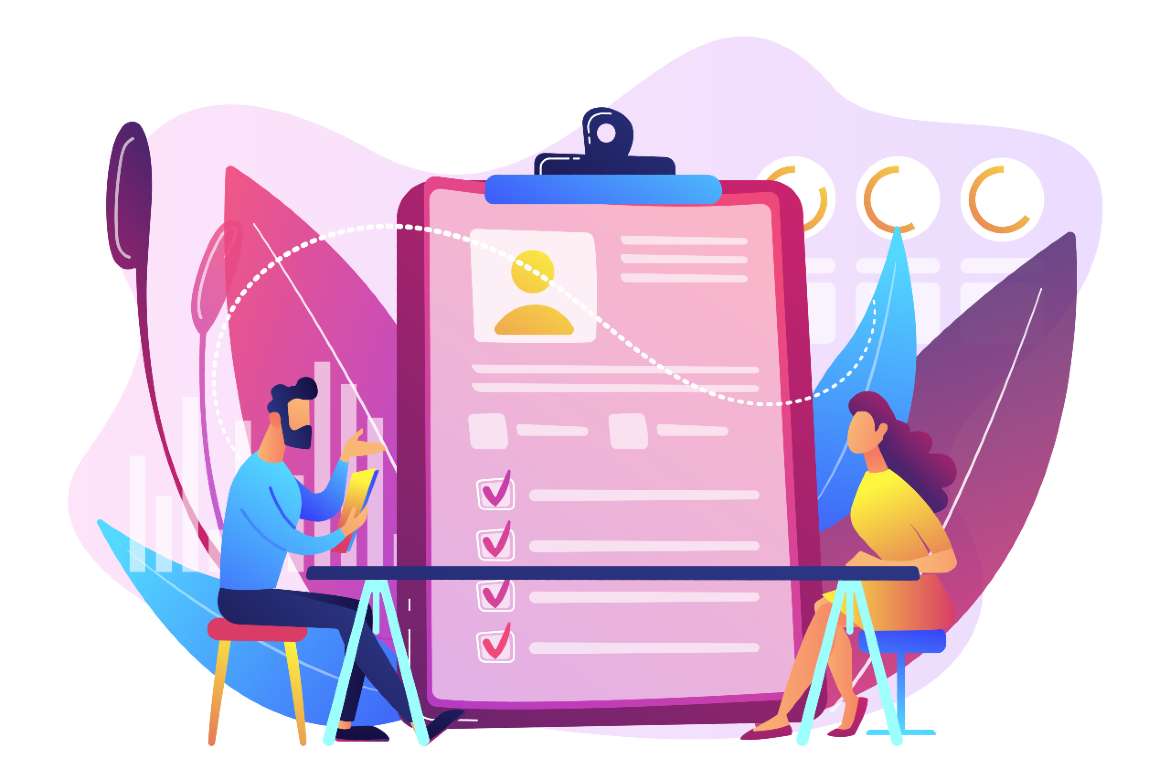 In the realm of IT contracting, determining whether a specific position is the right fit for you involves a thoughtful evaluation of several essential factors. Your skill set, adaptability, personality, and current life circumstances all play crucial roles in making this decision. Let's explore the key factors to help you confidently navigate your IT contracting journey.
Technical Skills- ensure you have a strong foundation in IT and relevant technical skills fitted for the role. Contractors are typically expected to be experts in their field and can quickly adapt to different projects as well as handling complex projects independently. Tailor your search to your area of expertise, instead of applying to all roles available. Connecting with recruiters specialised in a specific area will also give you the chance to connect with these job opportunities.

Flexibility- contractors often work on short-term projects, requiring adaptability and a willingness to frequently switch projects, acquiring new sets of skills, clients, and technologies.

Work-Life Balance- flexibility comes to mind, but it demands long working hours or in some cases dealing with tight deadlines. Does this suit your schedule?

Independence- contractors work for themselves. Think of it as managing your own business. Are you comfortable with being self-employed and handling administrative tasks such as time-sheets and managing your finances?

Financial Considerations- many contractors are responsible for their own taxes, can you manage this task independently?

Risk- all jobs come with a risk, contracting however involves a level of uncertainty compared to traditional employment. Work may not always be available at your convenience. Are you prepared to handle the potential gaps between projects independently? That's why contractors are paid more than permanent employees, due to the lack of certainty. It also makes up for the unpaid holidays and sick days.

Networking- building a strong network of contacts around you is vital, it can help you process further and expand your options. Are you comfortable with marketing yourself?

Development- contractors must continually update their CV and skills in order to stay up to date with the current industry trends. Are you committed to ongoing learning and development?
Reflecting on these factors will help you determine if you are suited to becoming a contractor. It is highly recommended to speak with experienced contractors and IT recruitment agencies to gain insights and advice before exploring the IT field.

Let's answer these questions now and explore what it might be like to start out as a contractor!
Essential Skills for IT Contractors:
Technical Proficiency this means building a strong foundation in your area of specialisation. In-demand skills within the current tech market include software development, cybersecurity and hardware hands-on data centre experience with computers or servers and cabling along with cloud computing and networking.
Adaptability is key as an IT contractor due to the frequent work with different clients and projects. Being diverse and quick to learn new technologies and systems is crucial to thrive in this dynamic field.
Communication- effective communication is essential when collaborating with clients and others on-site. Understanding their requirements leads to successful project delivery. The ability to manage client expectations will greatly enhance your career prospects.

Finance- as an independent contractor, you'll need to manage your finances, negotiate rates, handle taxes, and sell yourself. Developing a business understanding and mind-set will contribute to your success in the long-run.
Building a Solid Profile for a Data Centre Job - This is my area of expertise so I wanted to use this as an example.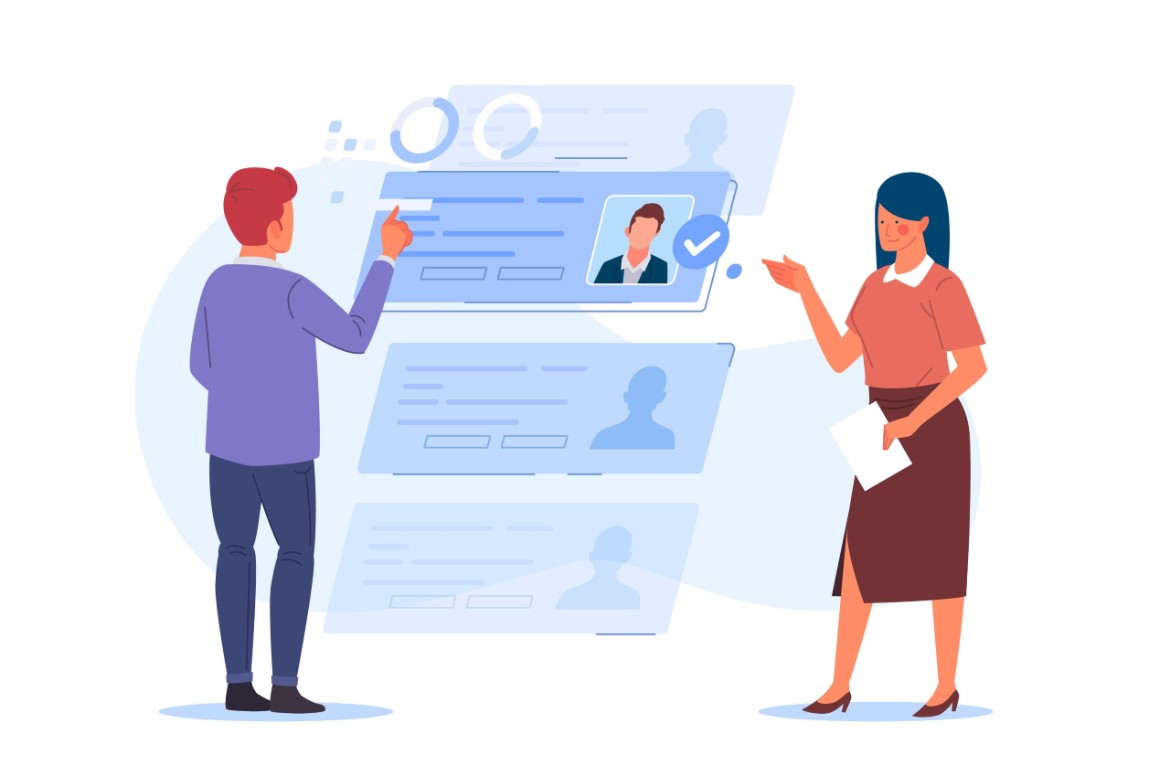 Education is vital therefore pursuing relevant academic qualifications such as a degree in computer science or a related field provides a strong foundation. Certificates such as Networking, Computing, Network & Hardware troubleshooting and Software can also have a massive impact when becoming a contractor in the data centre space.
However, it's important to note that practical experience on site in a data centre can be accepted over having the background of education and certifications. Although that may be the case for some companies it is important to follow that passion and complete some certifications related to your IT career in order to be highly valued in the IT contracting field and stand out from the crowd.
Prioritise practical experience through part-time positions, freelance work or short term contracts such as 3-6 months. This not only helps build your skill-set but also establishes a solid network of contacts who share the same passion within that industry.
Earning IT-recognised certifications, some offered by global organisations such as CompTIA AWS or Microsoft and Cisco can significantly enhance your profile and demonstrate your expertise to potential clients (pro tip- when recruiters or hiring managers scan through your CV, they're looking for these as keywords).
It's important to also note that networking can be fun as well as beneficial to secure new opportunities. Attending IT related events, joining groups where tech individuals share their passion about the latest developments in the field and connecting with professionals on LinkedIn can help to expand your network.
Networking can lead to valuable connections, referrals, and potential job opportunities. Pro tip, don't forget about recruitment agencies as they can work with multiple clients, therefore should your contract/project finish up with one client there may be a different project they can place you with another company. If you're currently in the market for a new role, we're hiring right now, send us your CV today.
Establishing your IT Contracting career
Determine your specialisation, Identify the area of expertise you have and determine the market demand for your skills. Specialising in a niche area can make you stand out from competition. The IT industry is broadly divided into many paths, choose your greatest passion whether it be hardware or software and take the leap in from there.
IT contracting is like setting up your own business.Decide on the most suitable legal structure for your business, whether as a PAYE limited company or Director of an umbrella limited company. Consult with a professional to ensure this is the right choice for you.
IT Recruitment agencies such as GemPool can offer advice and help with this and help an individual choose the most suited path.
It is crucial to create an online presence and showcase your experience, projects and skills.
If your path is towards a hardware related skill-set, leverage social media platforms such as LinkedIn to build your brand and network with potential clients and get noticed by recruiters. Lets not forget about marketing and pitching. Develop a marketing strategy to promote your contracting services, at the end of the day you're selling your expertise to potential organisations. Regularly post about your achievements, be it a promotion or completion of a new course and the certificates you have. This is an effective way to market yourself in front of clients you may be connected with. Dont be afraid to brag about your passion and success!
---
Setting yourself up as an IT Contractor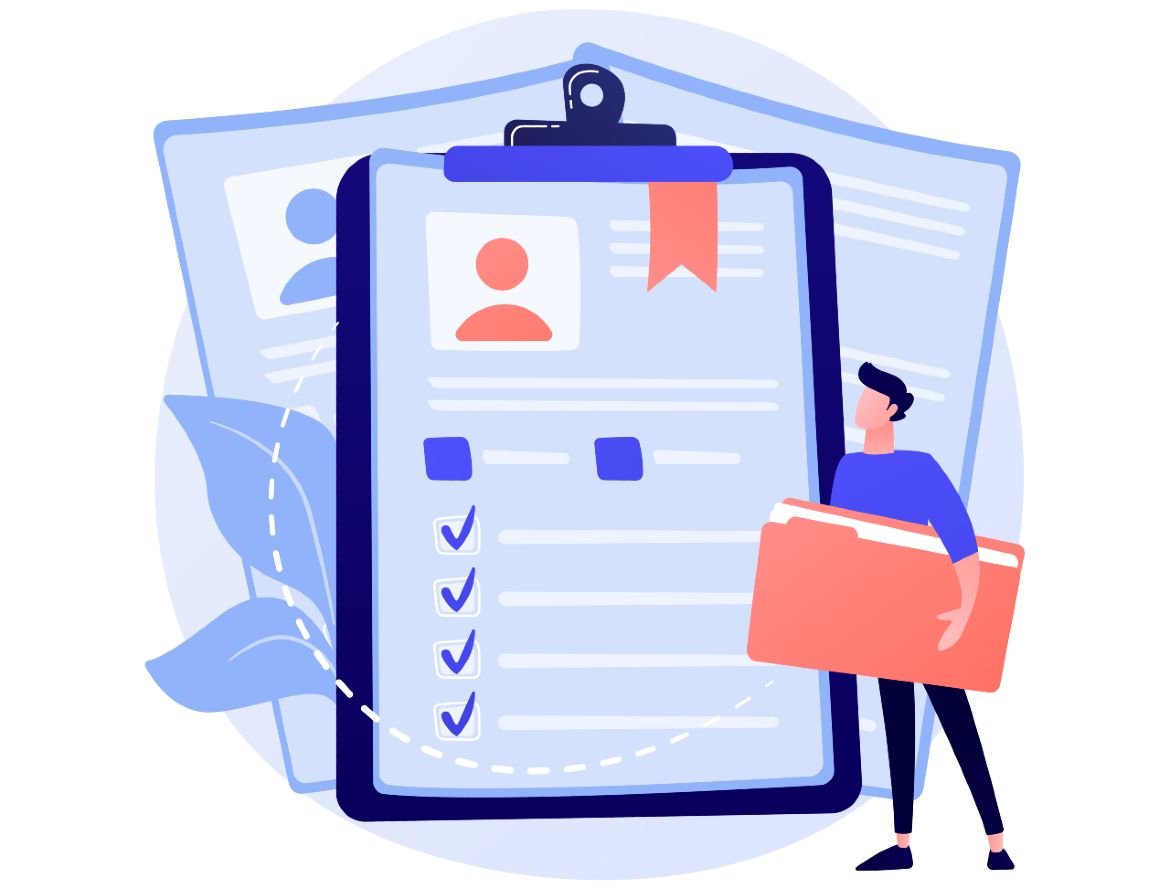 As an IT contractor, deciding on the appropriate business structure can be a significant and transformative step, especially if transitioning from traditional employment (PAYE). Therefore, effectively managing your finances and legal responsibilities becomes essential.Two common options available to contractors are Personal Limited Companies and Umbrella Companies. This blog aims to offer a comprehensive understanding of these structures and their implications, empowering IT contractors to make informed decisions for their professional journey.
What's a Personal Limited Company?
A Personal Limited Company, in the context of being a contractor, refers to a structure adopted by individuals who provide their services on-site to clients on a contract basis. It is a legal entity that the contractor establishes to operate their business. Let's examine in more detail what is involved in a Limited Company:
Independence and Control- As a contractor, operating through a personal limited company gives the individual significant independence and control over the work. You are the owner and director of the company which allows you to make decisions regarding the contracts and projects you undertake, rates charged and the clients you choose to work with.

One of the primary advantages of a personal limited company is limited liability. The company is a separate legal entity. This legal distinction helps protect your finances, although there can be exceptions in some circumstances.

Operating as a contractor can offer potential tax advantages and tax efficiency, depending on the jurisdiction. The company's profits are subject to corporate tax rates, which may be more advantageous than personal income tax rates. Additionally, you can potentially benefit from tax planning through dividends and deducting legitimate business expenses.

Just like any role, contracting is no different when it comes to agreements. Contractors typically engage clients through contracts which outline terms and agreements such as the scope of work, payment terms i.e rates, and other essential details which may vary case-by-case.

As a contractor, administrative responsibility is hugely important. Registering the company with relevant authorities, maintaining accurate financial records and annual statements along with complying with tax obligations can be challenging.

However, it's crucial to note that the regulations and requirements for a personal limited company may vary. It is important to comply with all relevant legal and tax requirements ensuring that your limited company functions smoothly.
What's an Umbrella Company?
An Umbrella Company is an alternative option for IT contractors who prefer a simplified approach to their business affairs. As previously mentioned this method may be easier to manage for contractors who need support and have come from a traditional employment i.e (PAYE) structure. It works as an intermediary between the contractor and the end client but how does it work?
When working with an umbrella company, you become an employee of the company. You sign a contract with the umbrella company and provide your services to clients as their employee. Administration wise, the umbrella company takes care of administrative tasks such as invoicing, timesheet management, tax deductions, and payroll. This frees up your time to focus on your work.
Tax wise, as an employee of the umbrella company, you will be subject to PAYE (Pay As You Earn) taxation. This means you receive a salary after tax deductions. Of course, let's not forget that umbrella companies offer flexibility as they allow you to work on different assignments and with multiple clients without the administrative responsibilities of running a limited company. This all of course does depend on the client, you may be tied to working with one at one time.
Which structure suits you?
The decision between a Personal Limited Company and an Umbrella Company depends on various factors, including your personal circumstances, financial goals, admin preferences and long-term career plans. Let's explore that a little further.
Financially, take into consideration potential tax advantages, costs, and implications. Consult with an accountant (ideally a specialist in this space), or a recruitment agency who has access to financial advisors to determine the most suitable option. Use the resources available to you before making this decision.
When it comes to responsibilities, consider your willingness to handle administrative tasks, such as bookkeeping, tax filings, and rate negotiations. If you prefer a simplified approach with fewer burdens, an umbrella company may be more suitable. Should you have a desire to establish a strong brand for yourself and expand your business as a contractor, a limited company might be the best choice as it will allow you to gain more control over your affairs
---
Explore Benefits as an IT Contractor
Becoming an IT contractor can offer numerous advantages, including autonomy, flexibility, and the opportunity to work on exciting and diverse projects.
In Ireland, the tech industry is thriving, and as a result, IT contracting has become increasingly popular. Are you ready to explore a step-by-step guide? In this journey, we'll cover everything from becoming an IT contractor in Ireland to discovering exciting contracting roles and the numerous benefits this field has to offer. Let's dive in!
Top 3 reasons to choose IT Contracting:
When discussing contracting, the first thing that often comes to mind is the contracting rates. Ireland's thriving tech industry presents lucrative opportunities with the potential for high earnings and competitive rates. You can download our salary guide for the latest figure on daily rate for 2023.

Flexibility comes hand in hand with contracting, providing freedom to choose projects, clients and work schedules. A work life balance which we touched up on earlier, allows individuals to have more control over their career and explore different niche projects.

Innovation is another huge factor that comes into play, as a contractor is usually exposed to new technologies, diverse projects as well as collaborations with leaders which will enhance your skill-set and build a stronger professional foundation. Having a strong platform and foundation in IT fosters growth allowing an individual to expand quicker in their field of expertise and develop up-to-date skills.
Importance of an up-to-date CV

As a professional in any sector and as an IT contractor, keeping your curriculum vitae (CV) up to date is crucial for maintaining a competitive edge and maximising your career opportunities.
Your CV serves as a professional representation of your skills, experience, and achievements. It plays a vital role in attracting potential clients and Recruitment Consultants who may work with potential clients you wish to attract.

Let's explore the key reasons why regularly updating your CV is essential.
Demonstrating Relevant Skills and Expertise:
Update your CV regularly in the dynamic IT industry to showcase proficiency in the latest technologies, programming languages, experience, and achievements. Demonstrating up-to-date skills highlights your value to clients and fulfils their demands effectively.
Your CV is the opening line to grab the attention you are interested in, therefore contractors are expected to stay current with trends. Updating your CV with details of relevant experience, certifications, and professional development demonstrates your commitment to continuous learning. This shows your dedication, passion and willingness to adapt to changes and market demands especially with how quickly technology is advancing.
When updating your CV, consider the perspective of Hiring Managers. Your CV creates the first impression, so emphasise your skills and personality. It's your chance to shine and showcase your professional expertise. Recruitment agencies and organisations heavily rely on your CV for that initial impression. Make it count!
With contracting roles, first impressions matter! A well crafted and structured up-date CV can showcase your achievements and expertise effectively, making you stand out from the crowd. In the long-run this can result in multiple offers and choices in being shortlisted for multiple clients or lined up for numerous interviews to offer stages. We as humans love multiple choice, how great does that sound? Edit your CV to cater to the job description at hand, and highlight the specific relevant skills that are critical to the role. Recruiters are always scanning through for specific keywords, so make sure to include them.
An individual's CV is also a representation of their career progression. Be bold and proud of your achievements! Allow clients or IT recruiters to identify your passion and interests based on the organisations you have worked for, including the projects. Leave them excited and eager to get you in for an interview. Remember, your CV is a powerful tool for making a strong first impression and securing desirable IT contracting roles.
---
Summarising contracting can be challenging however, let's have a look at the most important take-aways. Becoming an IT contractor in Ireland offers a rewarding career path for individuals with the right mindset, i.e passion and drive to explore new obstacles and tackle knowledge within the fastest growing environment.
Individuals who are passionate in exploring new technologies tend to succeed in this career. Focus on technical proficiency, adaptability, communication skills, and business acumen. Don't be afraid to position yourself for success by building a professional profile and establish a strong network. Ireland's thriving tech sector provides a plethora of contracting roles, see for yourself at GemPool Recruitment Jobs.