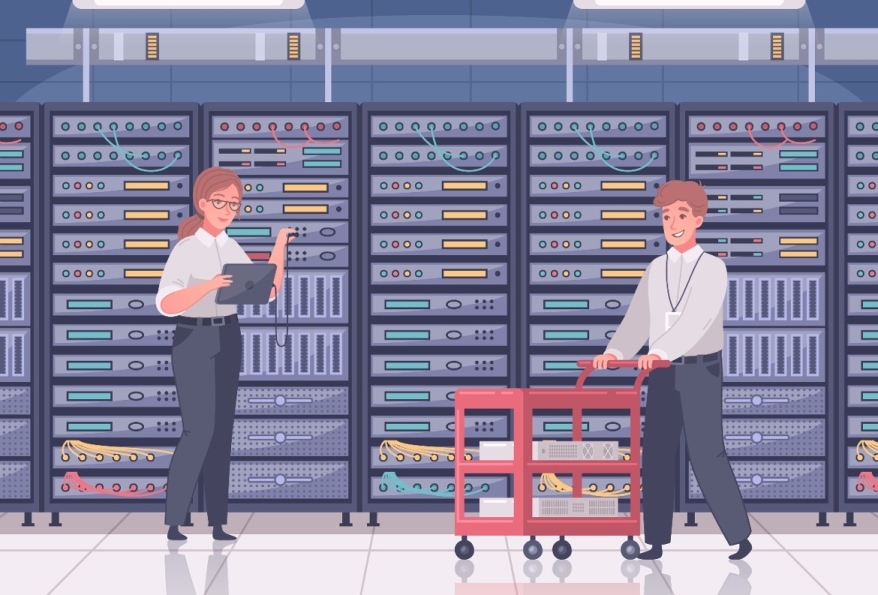 Step Into The World of Data Center Operations
---
Posted on:
by Victoria Cojocaru
Data Centre Guidance
---
Data centres have been around for quite some time, allowing individuals to have the ability to connect and bring technology to a reality. Having had the chance to work in this industry over the past few years I know about the extensive job opportunities it brings with it. So where do we go from here? Let's start with strategy.
Data centres are using technology to build hardware goods as well as collecting information, enforcing better decisions and acting on them correctly. As technology progresses, digital data grows, allowing individuals working in IT to apply their excellence and expertise to multiple data centres, leading to more efficiency and lower costs.
Some of the duties and tasks may differ depending on the data centre and location. Some data centres have quite simple processes such as storage for data backup and execution. Other centres act as a connection to each other, where different parts of equipment will be requested to be sent between different centres. Meanwhile others will optimise for individual companies they work with providing suitable equipment.
This blog paints a picture regarding some of the key functions of a data centre and the type of roles they're looking to hire for. If you're new to the market, a computer enthusiast and looking for new opportunities, keep reading. We might need to connect soon.
Why are data centres important?
Let's start with the big 'why'. Large companies accumulate an immense amount of data that require many servers and enormous storage space to hold this data. Maintenance brings an increase in high energy and at times simple servers cannot cope with the flow of data.
That's where DC's have become useful, locations of data centres are monitored therefore the data stored is secure. Temperature is controlled at all times to avoid servers overheating and in case of an emergency the power supply ensures all data stored is backed up and the risk of server failure is reduced.
How data centers work?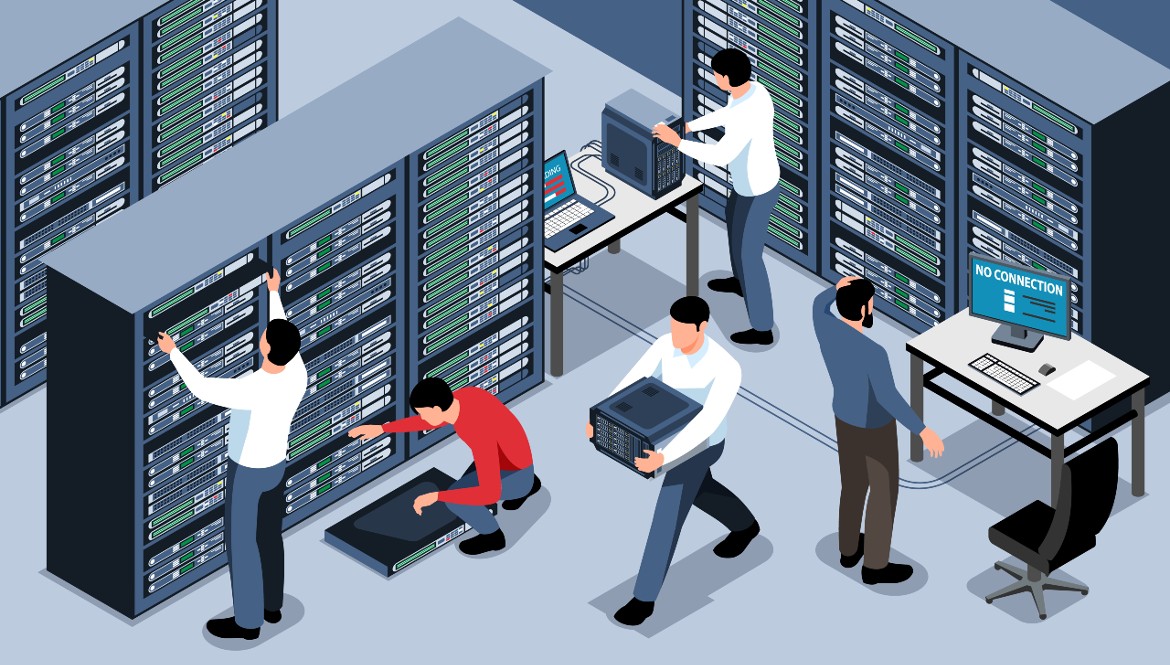 Large organisations operate globally on data centres facilities to deliver the best service to their consumers. A lot of work goes into the back-end process before parts or products are delivered and serviced to multiple locations and companies who are in need of technology starting from as small as components for PC's and laptops to servers ending with programming and cloud data.
Since COVID19 more businesses moved to a digital sphere with the need to have effective equipment enabling almost half of the population to work comfortably from home. The organisations and users were in desperate need to rely on data centre workers to act fast on providing the best high tech service with network connectors allowing end-to-end users to gain rapid access to information working remotely matching up the speed they had in the office.
At that crucial time when the remote working environment was rapidly growing, Data Centers became more relevant than ever thus increasing the large scale of head-count over the last 2 years of hires.
What is a server? It is a high functioning and powered machine that pulls and pushes data between itself and clients. This device is designed to process requests from other devices and programmes to deliver data via internet or local network.
Data centres in Ireland
In Ireland currently there are about 70 data centres out of which 65 are up and running in Dublin. Tech companies such as Amazon, Facebook, Microsoft and Google hold the most facilities. Of course let's not forget some of the smaller companies who work in conjunction with each other, and provide servers and equipment to each other.
"There is more to data centres than meets the eye! They are the heart of a digital transformation movement!"
Globally the internet traffic has increased by 40% since 2020, doubling internet users and traffic by 30% per year. Data centres providing us with a service has given people the privilege to work from anywhere in the world and work-from-home.
Now that we know the why and how, let's dive into the who.
When considering a data centre role an individual needs to have knowledge of computer/server hardware, networking, cabling/wiring, systems and electrical/mechanical engineering wisdom.
Of course some technology driven enthusiasts may only hold a passion not experience for the above and this is where GemPool comes in. We have seen tech-passionate individuals who have massively progressed their career from just building PC's to obtaining certificates allowing them to up-skill to IT Technicians.
That ability and drive to learn is crucial! So you could say, data centres have become more popular than ever and this is a time where YOU can contribute to the fast growing technology by applying to one of our data centre jobs.
We work with some of the largest leading IT companies which provide the following job opportunities:
IT Support

Help desk role providing excellent local IT support service. Ensuring a technical infrastructure which is compliant and consistent with the IT Policy. Supporting the IT team on the implementation of technical projects.

- An understanding of TCP IP protocols

- Experience with printer management

- Experience with Office 365 administration tasks

- Experience working with Macs

---

IT Technician/Server Repair Technician

Primary responsibility will be working from a ticketing system replacing components and troubleshooting servers. A strong understanding of IT hardware, ideally with servers, but the ability to take apart a PC and replace components with ease.

- PC Repair

- Fixing servers

- Hardware Support and Hardware replacement

Education: CompTIA or IT Hardware certificates/Qualifications are ideal or qualified in CompTIA Network Plus.


---

Data Center Technician

Primary responsibility will be working from a ticketing system troubleshooting servers and dealing with live servers. A strong understanding of IT hardware, ideally with servers, cabling and rack installation. Along with the ability to take apart a PC and replace components with ease.

- Supporting the cabling technicians

- Building server racks and getting them set up

- Dealing with live servers and installation of servers and rack installation

- IT hardware and cabling background & experience is preferred

Preferred Certificates:

- CompTIA or IT Hardware certificates/qualifications are ideal, CompTIA Network plus is a bonus

- CAT 5 - CAT 6 cabling

- Bachelors in Computer Science

- Electrical qualification


---

Decommissioning Technician

Ambitious individuals who are ready to take on a challenge and learn as they excel in the role to process this into an IT career, with great knowledge and passion for IT.

- Decommissioning of PC's, network and cabling infrastructure

- Deliver sustainable and repeatable solutions and processes, always with an eye on improvement

- Manage work and priorities through ticketing systems and/or workflows.


---

Data Centre Support Technician

Responsible for the monitoring of customer and internal equipment as well as acting as a central point of contact via phone/email etc. This role includes shift work, including nights. Knowledge and experience of hardware and software administration, administration of Security Infrastructure Fortigate, Juniper, Cisco and networking infrastructure.

- Understanding of Networking concepts, topologies, protocols and cabling and how to troubleshoot

- Hands on installations of customer equipment inclusive of documentation

- Monitoring backup reports for failures or any other issues


Education and Preferred Certification:

- CCNA or JNCIA

- ITIL Foundation certification an advantage

- BS/BA degree (Level 8) in Computer Science/ Information technology / Computer networking


---

Datacenter Network Technician

This role is a balance of strong technical skills, attention-to-detail, and a challenge driven attitude to resolve technical issues for sustaining and deployment activities.

L2/ L3 Technicians will also contribute in creating knowledge library, e.g. KB Articles, SOP etc. Additionally, the L3 tech will assist with new product introduction activities related to field services.

- Providing technical support to customer which includes: Break-fix support for new rack deployment and incident management support for sustain operations

- Project related support: Any DC related activity as directed by the customer. Some examples include: replacing a network device, and configuring a network device or a server. Also perform power cycle and patch management / cabling etc.

- Proven experience in SW and FW tools of various Server OEMs and familiarity with deployment technologies such as WDS, PXE, DHCP & FTP.

Minimum Qualifications (Education)

- Degree in a computer-related field. Bachelor's Degree preferred or 3 plus years of equivalent experience. Computer science, electrical engineering, telecommunications, or related discipline.

Preferred Certifications:

- CompTIA A+ or equivalent.

- CompTIA Server+ or equivalent.

- MCP/MCSE Certification is a plus
Components of Data Centre operations

Image credits: Image by jcomp on Freepik
Key traits that are considered essential for a successful data centre candidate are collaboration, willingness to take ownership, passion for growing knowledge, positive and creative attitude.
Data centres look for discipline and integrity in the workplace and lastly meeting stands and completion of the workflows i.e projects.
Standards & process workflows
Traditionally data centres provide end-to -end lifecycle of data centre operations including:
Rack Insulation/ Design and deployment
Management and troubleshooting
Decommissioning of components
Maintenance of mechanical and electrical machinery
Electrical and mechanical engineering
Security & supply-chain management
A significant proportion however takes place at the logical level with workflows, system design, engineering and design architecture of the IT environment.
With the workflows integrating with each other, opportunity opens for professionals to apply their expertise to multiple data centres and teams which leads to more efficiency and lower cost.
Components of operation
Data centre operations also known as "DCO" can refer to the process, systems and workflows used to operate a DCO facility.
In IT data centres it includes several areas: Maintenance and procurement of the infrastructure in the data centre. IT systems and security such as hands-on hardware work and troubleshooting. Data centre management which includes warehousing - equipment being requested from teams and sent out to different locations.
Server hardware includes technical components that are built into individual computers, through a high performance of a CPU.
Network components, devices such as switches, firewalls and routers are required to activate the operation and connection of network components.
Let's take a look at inventory
Hardware inventory is a discovery of the physical servers and infrastructure equipment which needs to be replaced. This can include data centre network servers, PC's routers, firewalls, printers, modems, uninterruptible power supplies, backup devices and the list goes on. For each piece of equipment however you will need to gather detailed inventory such as; CPU, memory and storage along with adaptors.
The above may surprise you but all the key components and equipment are critical to make ancient servers still serve their purpose which you may not have realised contributes to sustainability!
Benefits working with recruiters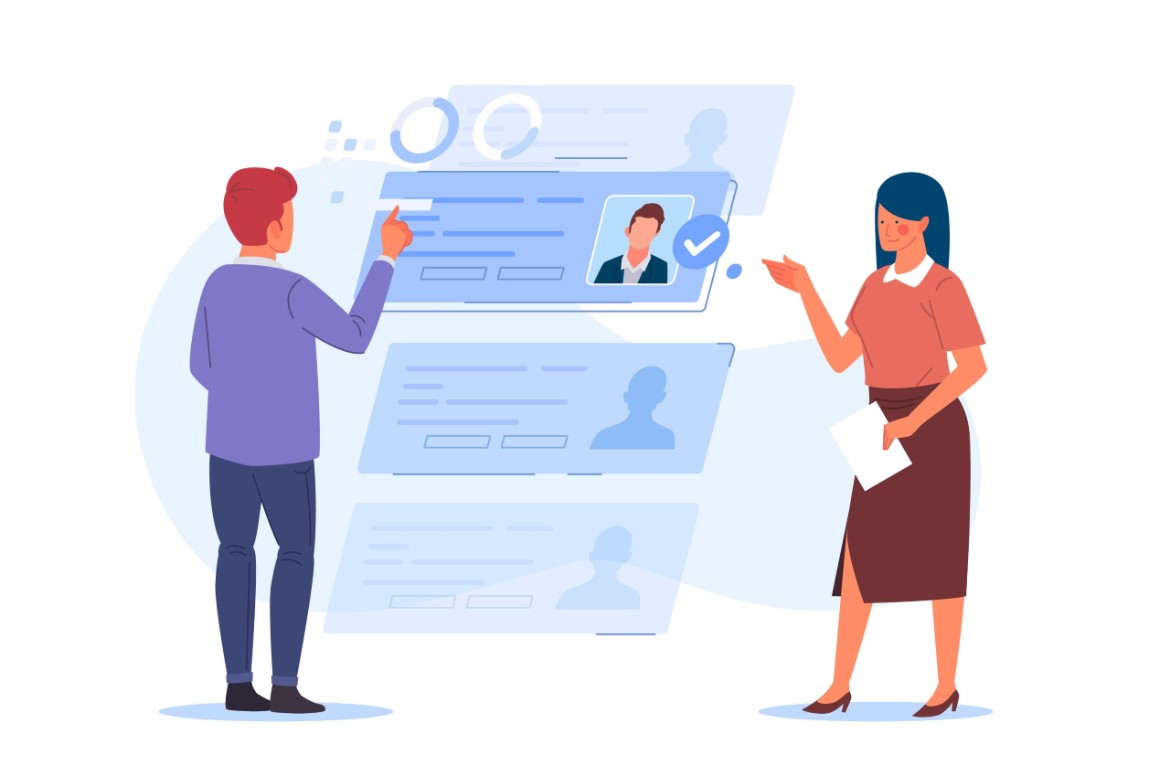 There are a number of key advantages putting your faith into a recruiter, here's a few:
Tailored search: recruiters understand the candidates needs, wants, skills, experience and career goals and use that to match them up with the job opportunity that aligns with their needs, interests and qualifications. In a perfect match maker.

Access to hidden job opportunities: recruiters may start pipelining for roles which are not yet on the market however they are on the look-out for talent should an opportunity arise the qualified candidate will be the first to know. This holds a greater advantage as recruiters may hold information which has not yet reached the market therefore less competition for the role.

Expertise and support: recruiters provide guidance starting from a candidate's CV to preparation for an interview and after care. After care usually refers to regular check-ins with the candidate on how they are progressing in their search or if placed how they are finding their new journey. In addition to the above salary negotiation.

Networking opportunities: recruiters hold events which candidates as well as clients are invited to attend, this is a fantastic way to build a network with like minded people and potentially lead to a career change or full-time role if contracting on and off. For those who are in contrat & perm roles this experience is mainly for networking.

Wider pool: recruiters have access to a wider range of companies that are tailored and relevant to the applicant's skill-set. A recruiter can usually identify if a candidate is suitable for a role after their first conversation. This saves the candidate time as they don't need to apply to roles he/she may not get a response from which is disheartening.

Reduced risk: agencies help navigate the candidate for the best choice for both the individual making a move and the client. Recruiters help candidates migrate the risk of poor choices whether it be the position or the company.
In conclusion, to make this an exciting experience let us help you find your dream job!