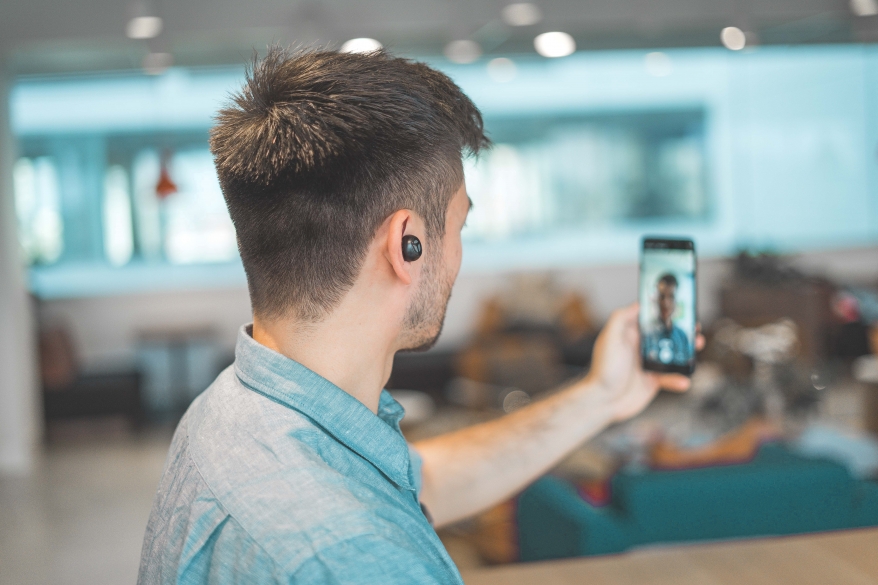 Effective Strategies For Onboarding During The Coronavirus Crisis
---
Posted on:
by Namratha Ambat
IT Jobs and Recruitment Insights
---
The digital space and a virtual work environment are becoming our reality today. With the end of the road seeming rather unclear and uncertain, all companies have adopted a virtual approach to their day-to-day activities. There is a list of tools that made this transition easier for companies, such as Zoom, Google Hangouts, Slack and Microsoft Teams to name a few. Companies and remote teams have been able to manage their workspace efficiently and coordinate with ease.
An area as we mentioned earlier, that is feeling the impact of the current restrictions is the onboarding of a new candidate into the company and team. It's always easier for a new person to settle into a company when they're able to interact with their team members and are able to learn their way around the company. But in these trying times, it's time to adapt!
Here's also a list of questions you should take into consideration:
How to manage the disruption that work-from-home will bring to the company?
What process should be in place to ship laptops and hardware to the new hires?
Are all the steps taken by you as a company during this shift, GDPR compliant?
Are you getting off on the right foot, culturally, with your new hire?
Answering these above questions would be a good place to start mapping out the road to onboarding new candidates. So how can you onboard and train new hires with ease? Here are a few steps that companies big and small are following to get with the times. We hope these help you out as well!
1. Adding a structure in place
As companies have quickly adapted to conducting their interviews online via various platforms, it is crucial that you manage the next step, that is taking on the new hire. Ensure all documentation is in place, emails set-up, tutorial links provided and hardware is delivered where required. Mapping out the candidate's responsibilities and providing timelines will give them direction and make the process easier. It is also important to give them points of contact as they're new to the company. What some companies are doing right now is, they're having the direct line managers send information to the new starter personally to give them some work to do in cases where the IT dept hasn't caught up with the backlog of issues with moving to remote working (this is in the short term - over time this shouldn't be an issue).
2. Doubling on the digital engagement
As mentioned in TechRepublic, working remotely can be an isolating experience, even more so for those that are joining teams for the first time. Organising face-to-face meetings with all the team members will add a personal touch to the onboarding process, as it would have been in a general office environment. Another factor that's taking a hit is the work culture. It is important to welcome the new team member into a warm setting. Some companies out there along with their daily work conference calls over Zoom are also incorporating a social element for team members to mingle outside work-related activities. They're organising quiz and yoga sessions, coffee meetings and so on. This way the new employees are able to receive a feel for the culture and can begin to acquaint themselves with the team.
3. Incorporating innovative methods
This is the time to test out new and innovative methods of onboarding, it's time to think outside the box. How can you enhance your process? Augmented Reality (AR) creates highly engaging content. This is your chance to use this to your benefit for training purposes. AR helps in a better retention rate and this could be a useful tool for new employees who are required to absorb large amounts of information. A great example would be using AR to create a game format for employee training, where they're required to watch videos and take tests to unlock more information to learn about the business. This can help you as a company watch their progress as well as learn their strong points.
4. Tailoring to your company's needs
At the end of the day, you will need to develop a plan and structure that suits your company's activities the best. Work from home has already displaced the general company workflow and processes are being put into place to control that situation but you should keep a close eye on the onboarding as well. For example, what some multinationals are doing is sending people a secure key (like a USB) that goes into their personal computer which allows them to access the network remotely. They then do a virtual induction, showing the person how to use the system/network, etc. Further, they then conduct another induction going over what will be required of them in terms of tasks completed and finally, another call is set up to introduce them to whom they will be working alongside. Dell, another multinational has quickly adapted to the current circumstances. As mentioned in TRNWorld the company has systemized the onboarding of its workforce- "We have all of our onboarding materials in a digital format, including a website, documentation, and video. We also have a Day 1 success team that is dedicated to providing support via chat/IM, email, and calls during the early part of on-boarding. The feedback from our new employees has improved significantly as a result of this approach."

As you can see from the examples above, it's tough but not impossible. Formulating a plan and collecting insights from your team members is the first step to making this transition easier. It's important to ensure the onboarding process goes smoothly, as maintaining your employee's experience at every step is crucial. If you need any further assistance we would be happy to share further marketing information with you. Just drop in your query here or send an email to info@gempool.ie.