Data Centre Job Market 2022
---
Posted on:

Data Centre Guidance
---
The Data Centre industry has had an unusual 18-24 months, from hyper growth to sustaining growth and power and electrical concerns. While other industries struggled, Data Centres continued to flourish but not without its challenges.
What challenges did Data Centres face over 2021?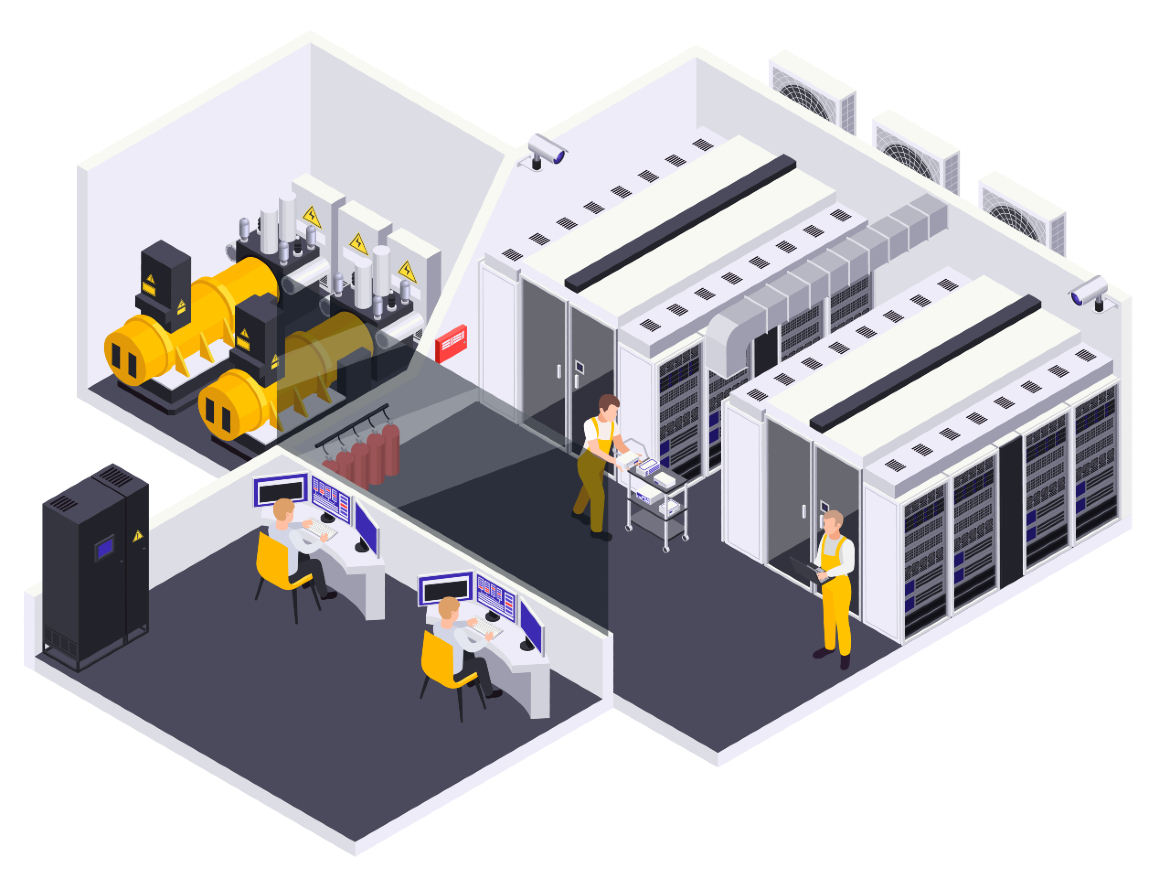 We noticed that the demand remained very strong globally for Data Centre staff, but with government restrictions making life difficult for the Data Center operations in general.
It would only take one case of Covid for an entire team of IT Technicians to be sent home leaving data halls needing rapid cleaning and sterilising so a new team of Data Centre Operatives can enter and continue their jobs. These disruptions are necessary and most Data Center Operators have handled this extremely well.
What does the future of Data Centres in Ireland look like?
We noticed that Data Centre growth will mainly come from cloud and colocation Data Centers globally. In Ireland, the major hyper scale providers such as Microsoft, Google, Amazon and Meta continue to expand their presence, adding Ireland as a major player in the Data Center sector.
This growth will be put under pressure due to the issues regarding the electrical grid. The Irish government is now under huge pressure to upgrade and enhance the power grid with renewable energy. Ireland's power grid is currently not at the level of efficiency it should be at, as one in four of Ireland's Power Stations are out of action due to unexpected problems according to reports from Eirgrid. The issues in gas supply added to these problems.
Energy issues faced
Data Centers remain heavily criticised for using too much energy. There are lots of reports and sceptics estimating that Data Centres are sucking the life out of Ireland's power supply and these trends seem to continue into the future.
It's important to note at this point that in order to build a Data Centre as part of the planning process you need to have sourced electricity. So, Data Centres are using exactly as much energy as they said they would to planning authorities.
Do Data Centers use too much energy? Are they putting the electrical grid under pressure? Well no, because the planning authorities approved their build beforehand. Let's assess this for a minute, changing the narrative slightly. Data Centres are what the name would suggest, a place where data is stored. Data such as your latest photo upload on Instagram, the latest document you stored to Dropbox, the latest purchase on Amazon.com, even the latest episode of Family guy on Disney+ is streamed using a Data Center. In fact, everything you do digitally comes from a Data Center.
Now consider that all that storage needs to be paid for, someone is paying the Data Center provider or cloud provider for the privilege. So the exports from these Data Centers are getting bigger and bigger year on year.
Steps to be taken to tackle energy related issues..
So this brings us back to the question- do Data Centers use too much energy? Ireland for example has an abundance of wind and hydro that has yet to be utilised to improve the power supply. Surely the question should be "Why is Ireland not improving the electrical grid to support the Data Center industry?"
Future of Data Centre jobs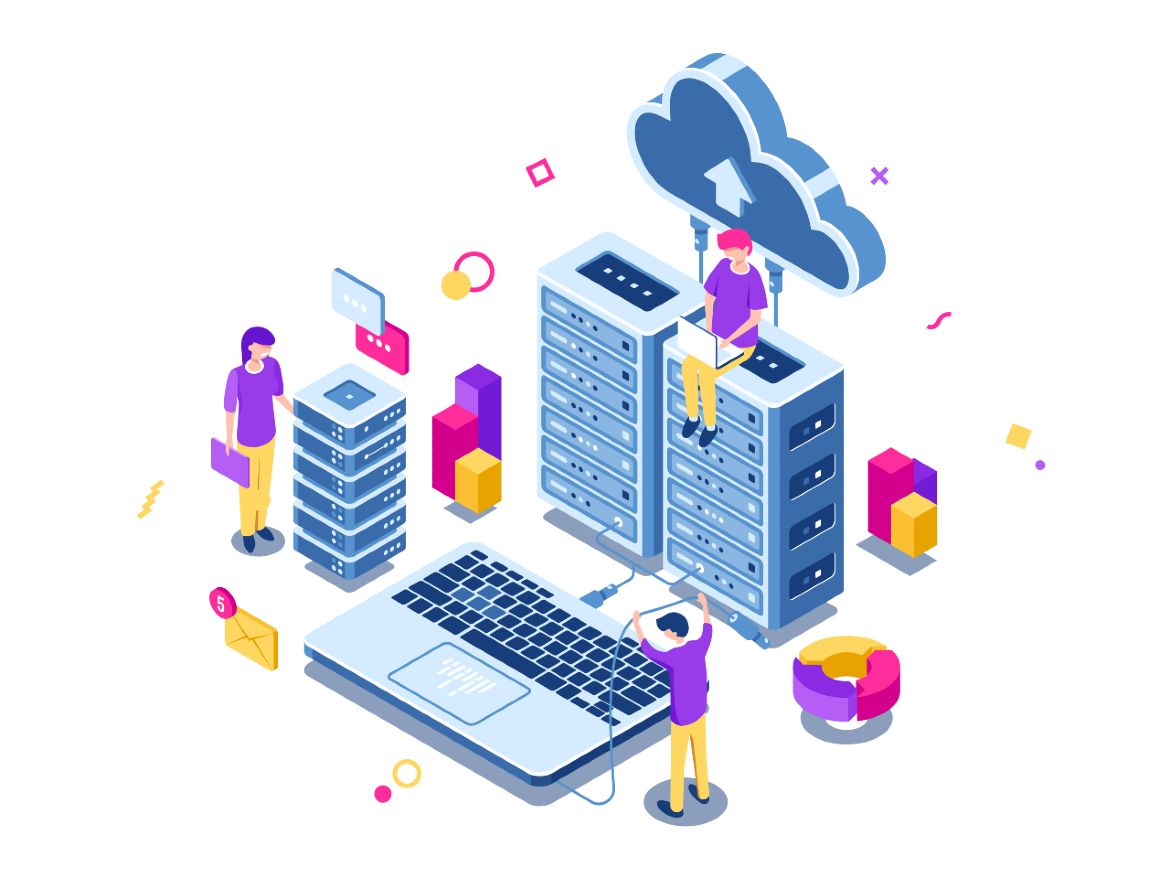 Demand for Data Centres is at all-time highs, our ever growing data demands are accelerating Data Centre operators to build more facilities globally, they are getting bigger, more energy efficient than ever seen before. With this demand comes the need to fill them with talented people who can manage the operations.
Most positions need specific qualifications (degree or trade) and roles range from IT, Engineering, General Operatives to Facilities. Technical staff for a Data Centre is difficult to recruit. Along with Mechanical and Electrical Engineers ensuring the Data Centres' complex Electrical and HVAC systems are running to their optimal level, in strategy and operations roles such as Data Centre Managers , and all types of controls and monitoring employees, are among the technical staff that will be increasingly needed for years to come. If you are reading this and agree, please do get in touch with me at robert.hourie@gempool.ie, so we can discuss how to source you the best talent.
IT market trends for working in a Data Centre
Uptime Institute recently released a report on forecasting recruitment requirements for the Data Centre industry and estimate steady growth over the next 5 years, in 2021 its estimated that 2.06 million people are working in the sector, by 2025 that figure will be closer to 2.30 million, the report doesn't consider the peripheral roles such as Network Engineering jobs that are required, or the Optical and Transmission Engineering jobs that go hand in hand with the growth of Data Centers.
GemPool has been hiring into the Data Center space for the last 8 years for jobs such as Data Center Technicians, Data Center Operatives and Managers, which remain in high demand and are still growing.
Area's we are seeing even more demand and less available staff is in the Electrical and Mechanical Engineering. Over the last decade we have built up large networks in these scarce skill sets. If you are adding to your team please get in touch with me, on robert.hourie@gempool.ie.