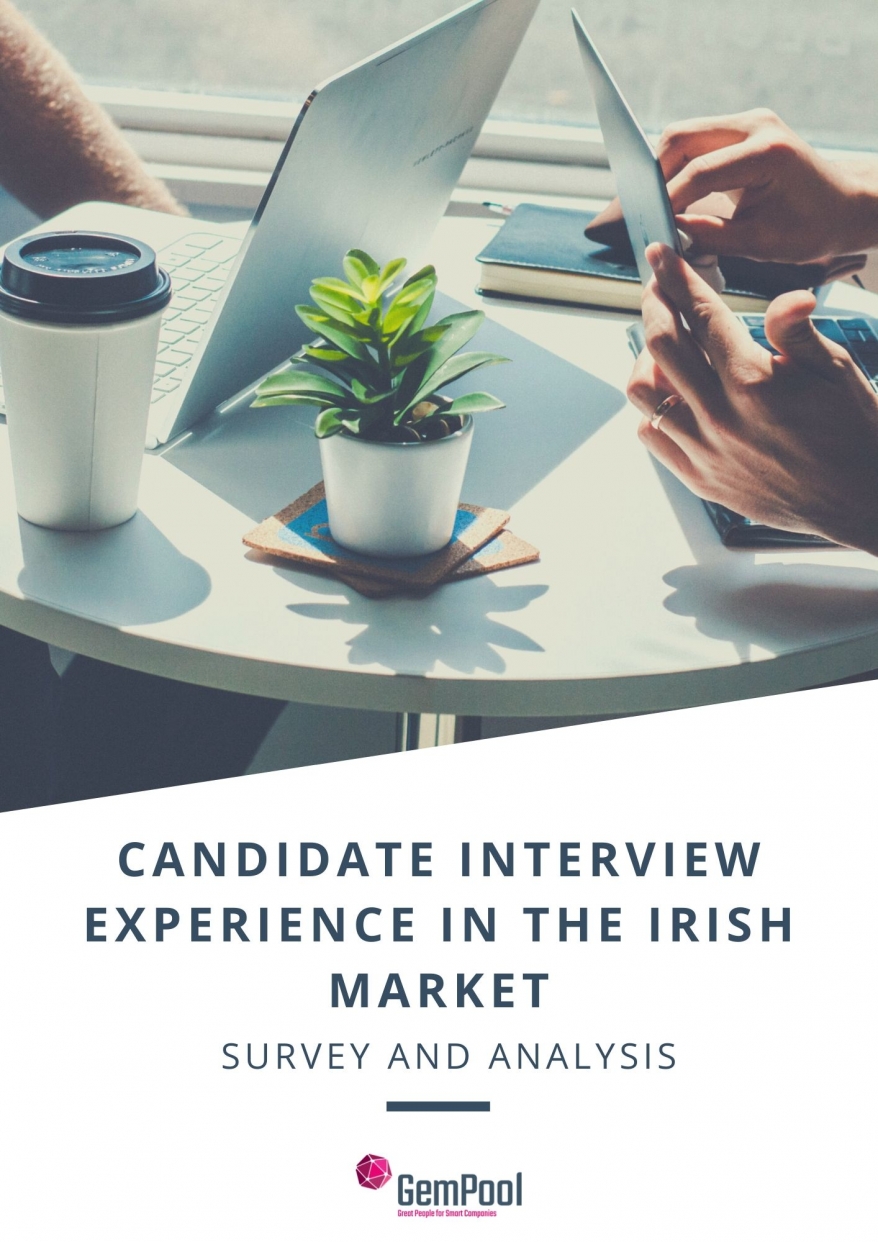 Candidate Interview Experience Survey And Analysis
---
Posted on:
by Namratha Ambat
IT Jobs and Recruitment Insights Job Interview Preparation
---
Conducting and attending interviews is a tedious and long process, for both the employers and candidates. It takes a good amount of an organisation's resources and efforts, to make that one apt hire and it takes a great deal of effort on the candidates' part to prepare and deliver on a great interview. During an interview process is where a company really creates an impression in the candidate's mind regarding their functions, processes and culture. It is critical to manage this impression and ensure that the company builds a good opinion in the eyes of a potential candidate.
To really understand candidates' sentiments when it comes to interviewing in the Irish market, we conducted a survey to learn about their positive and negative experiences. Here are the key findings attached below.
Survey and analysis: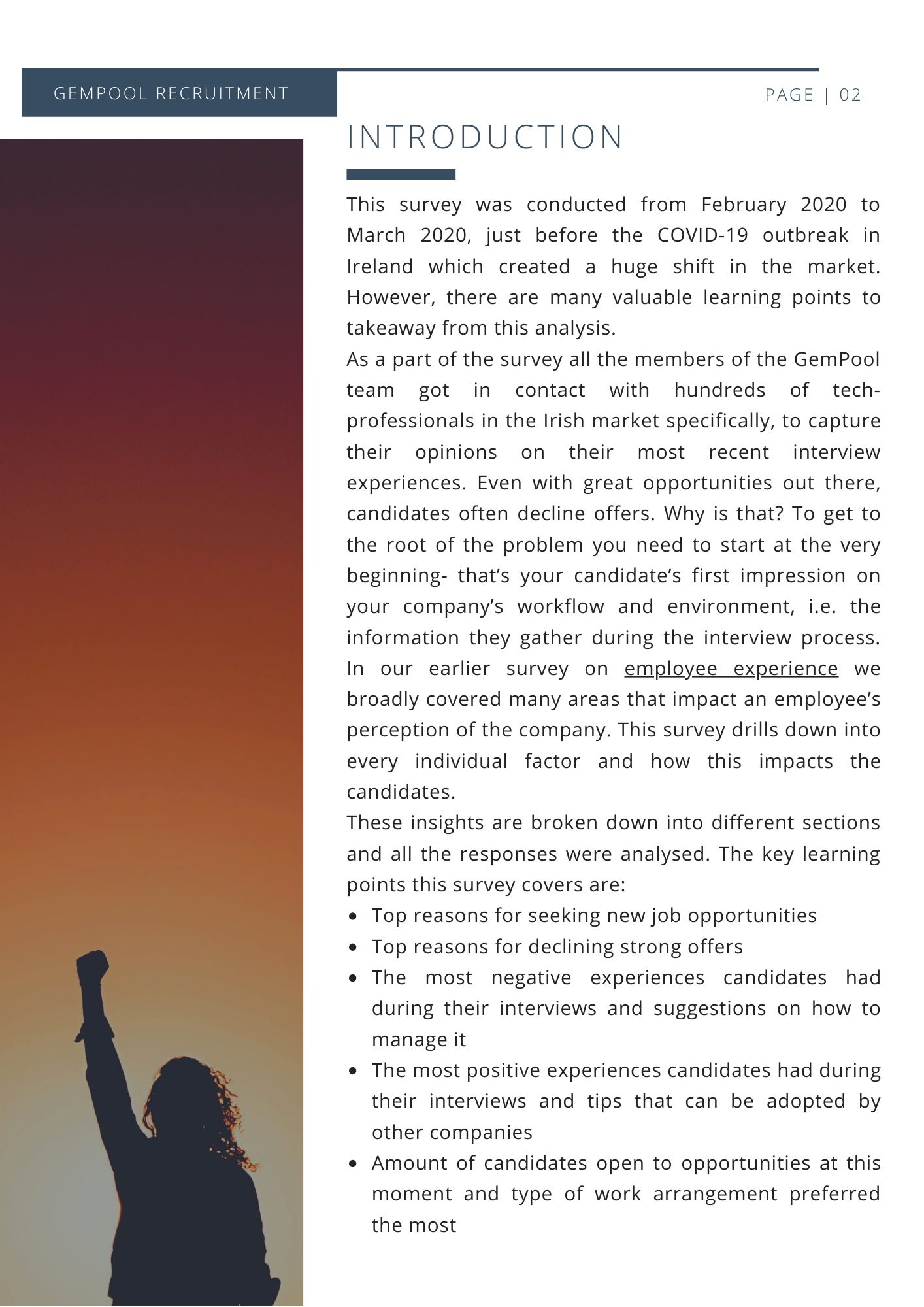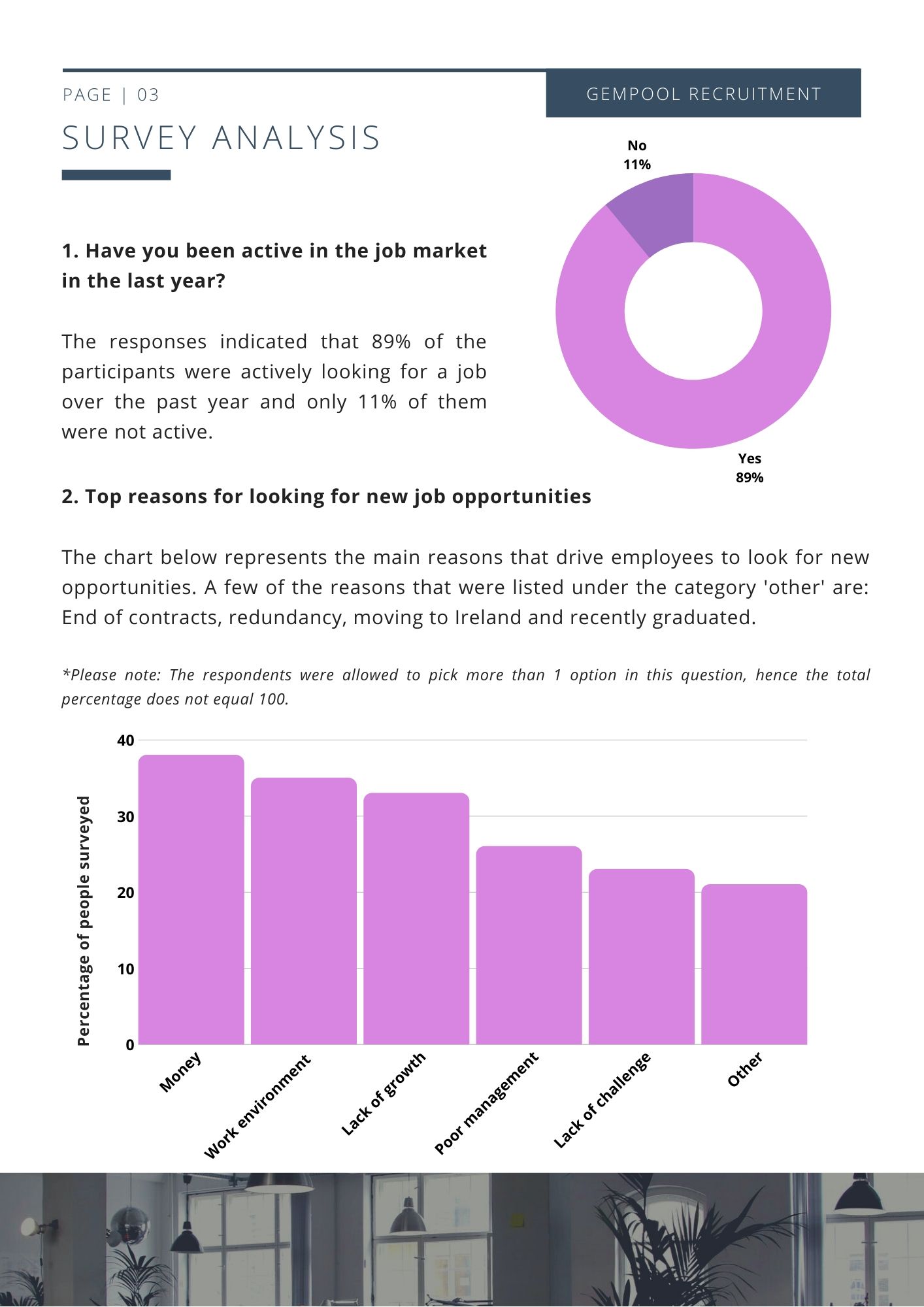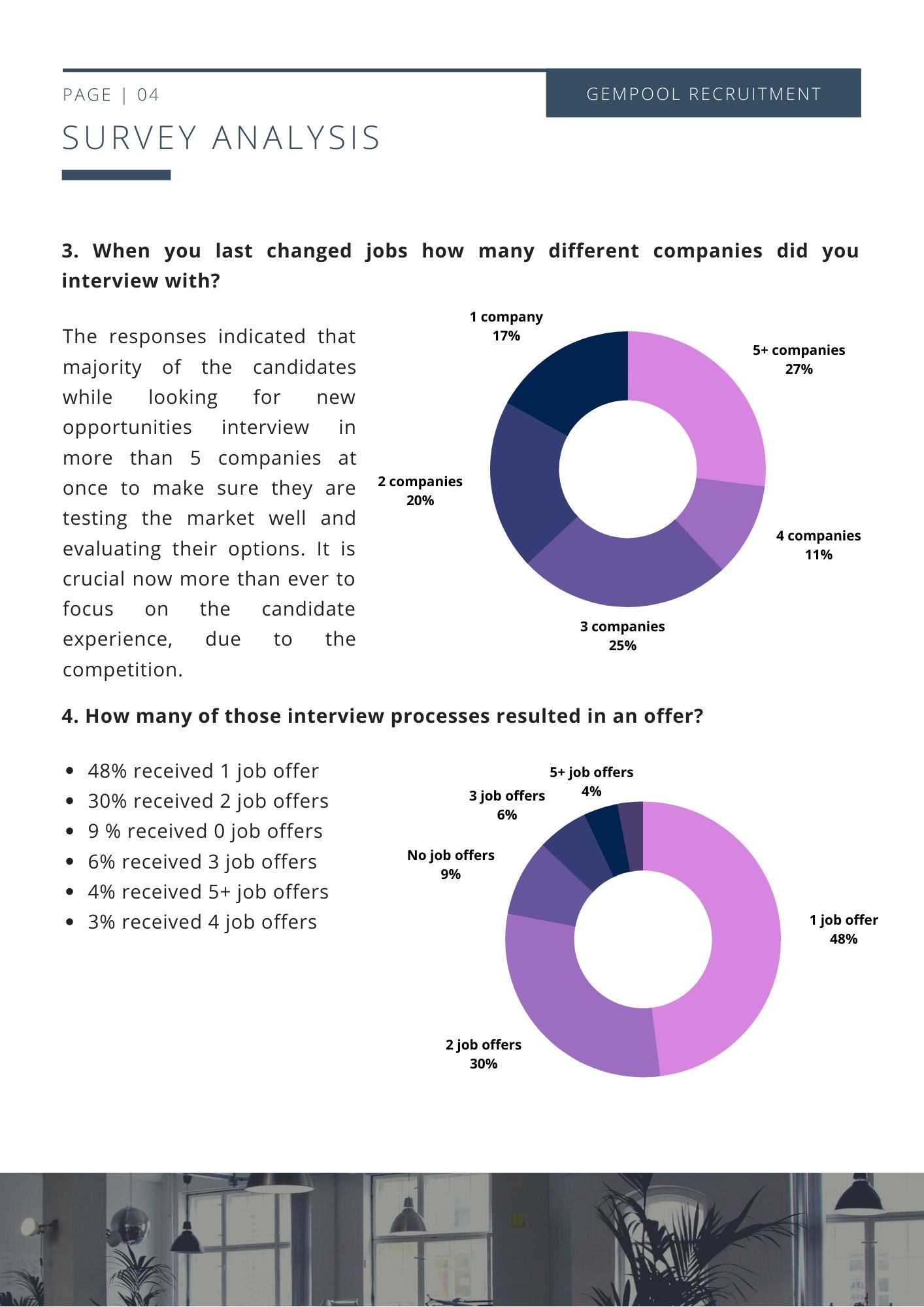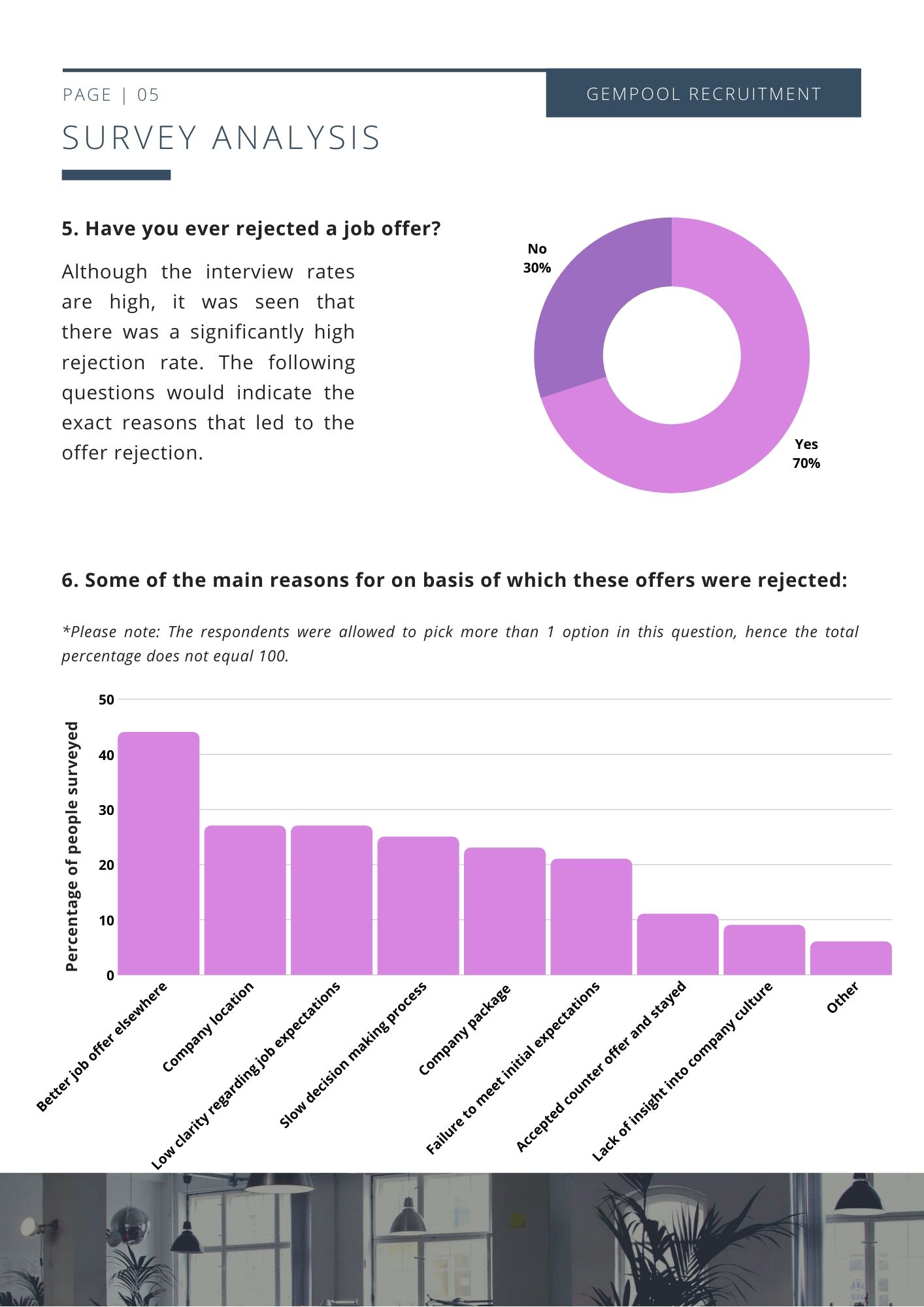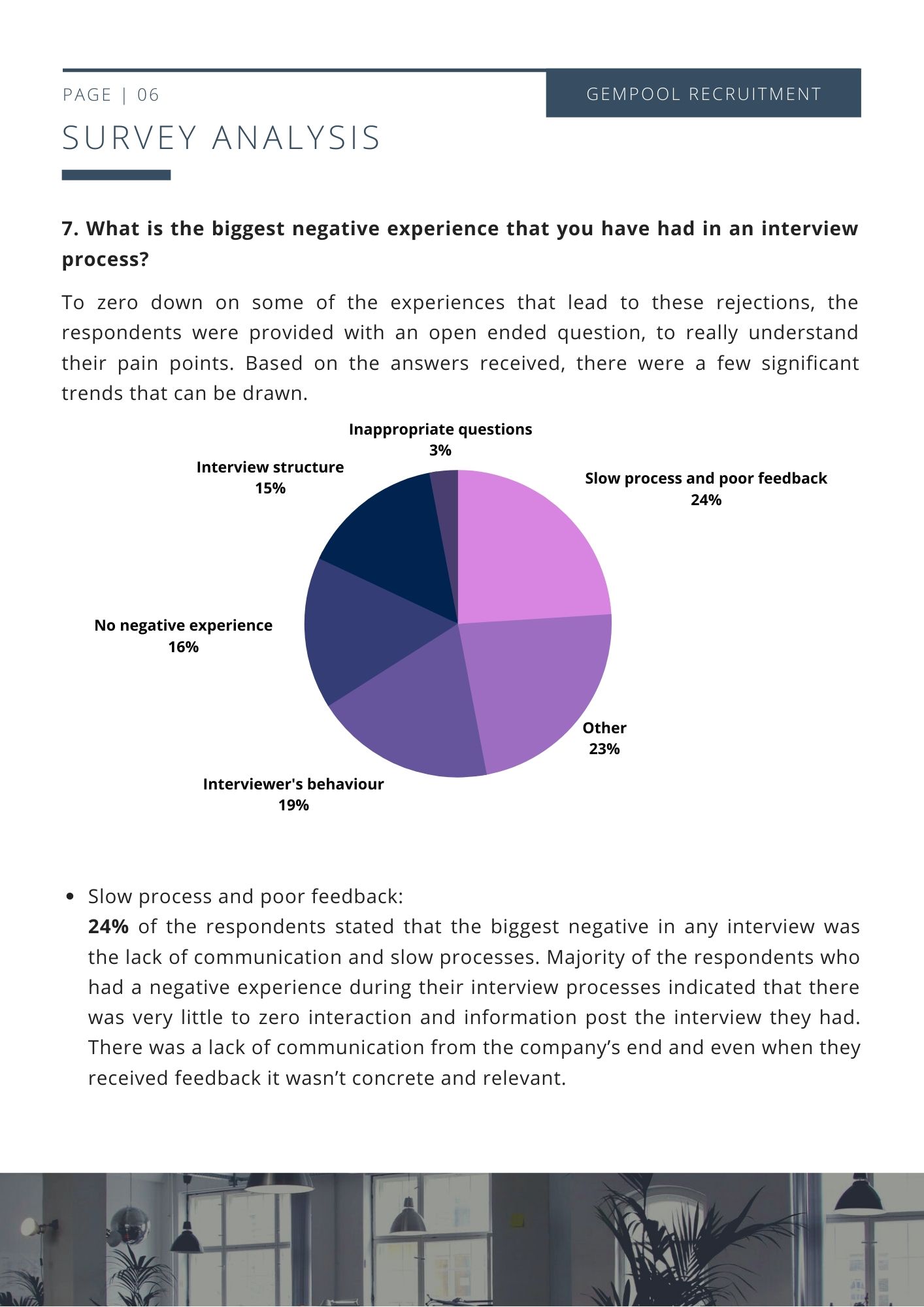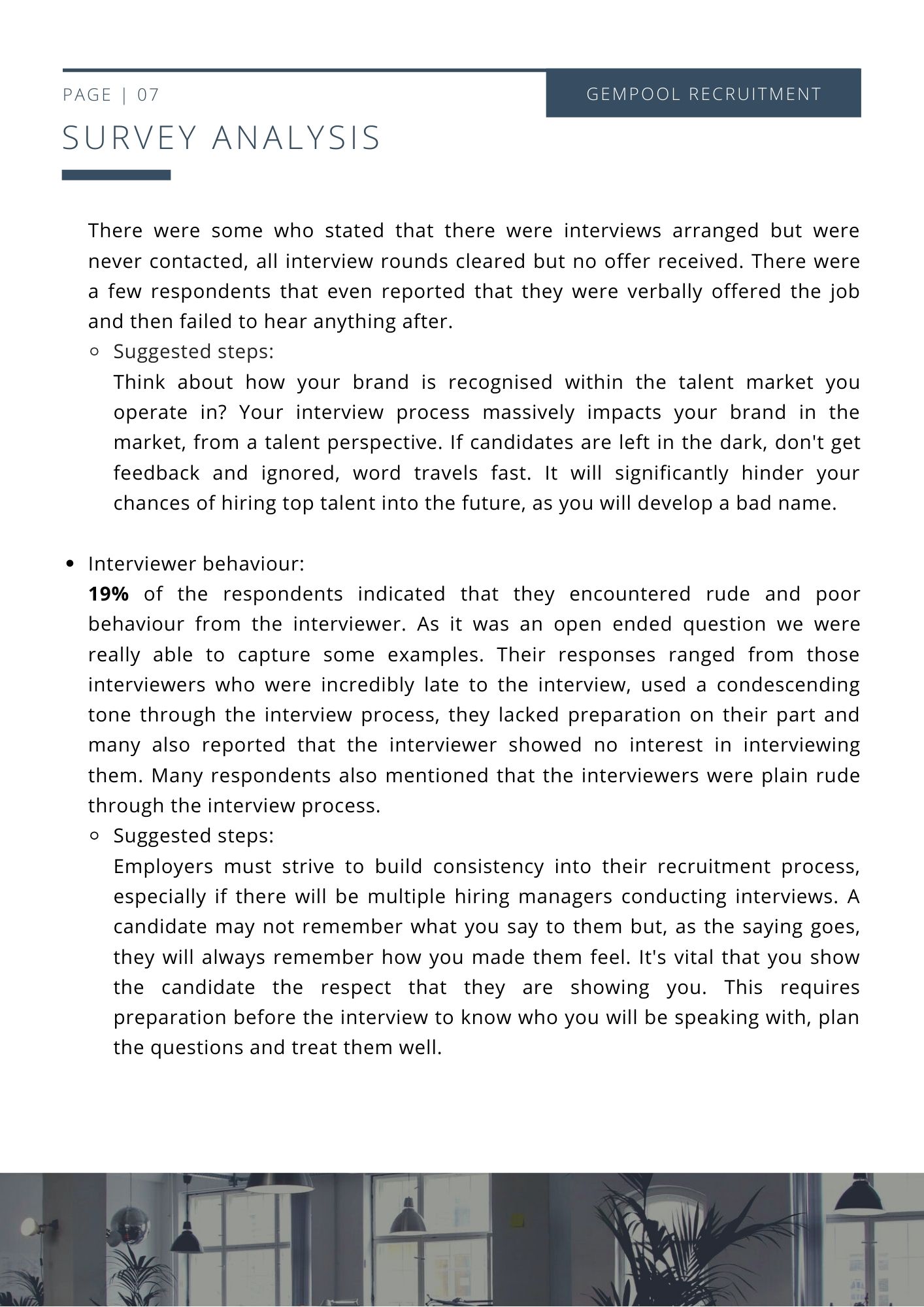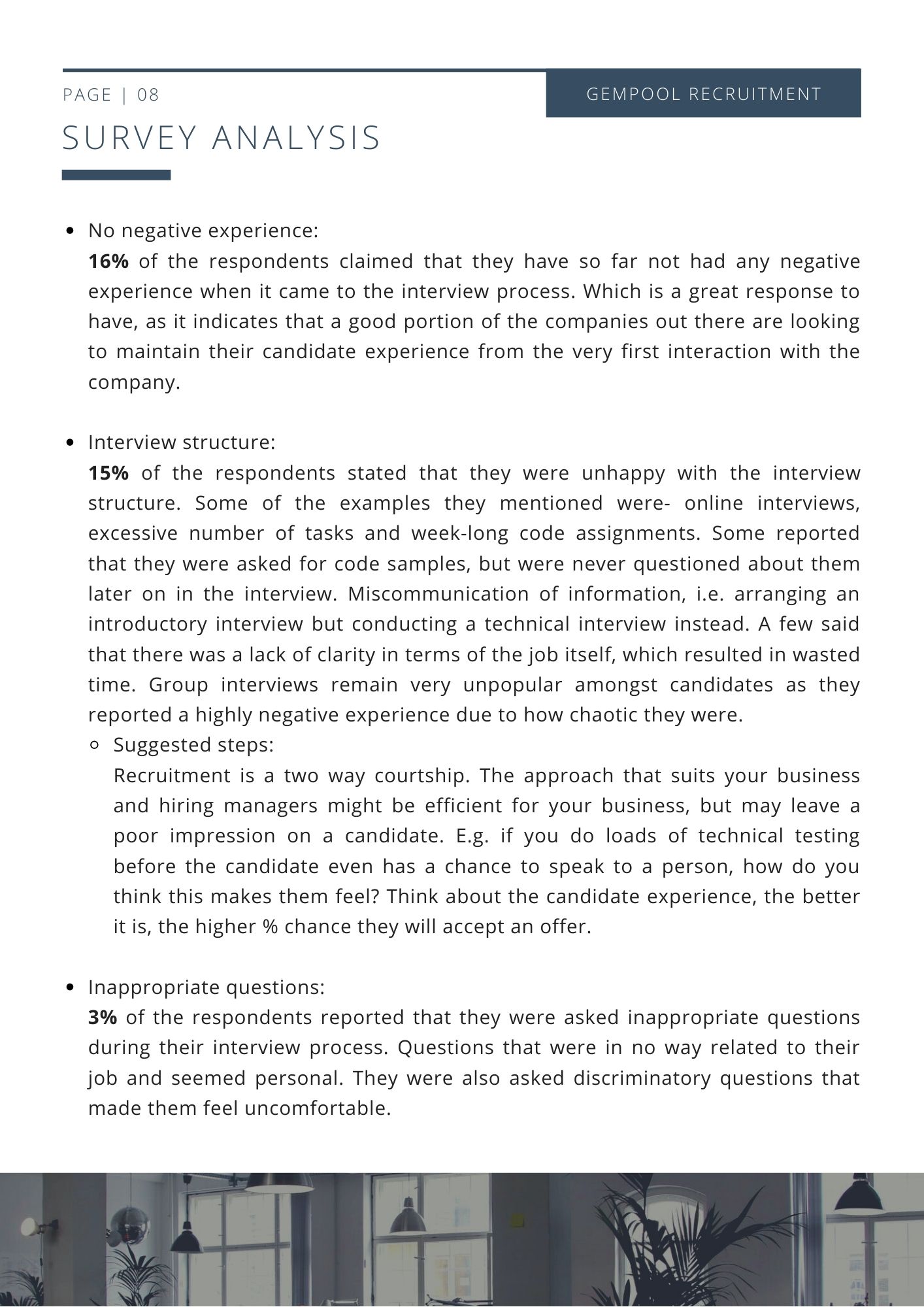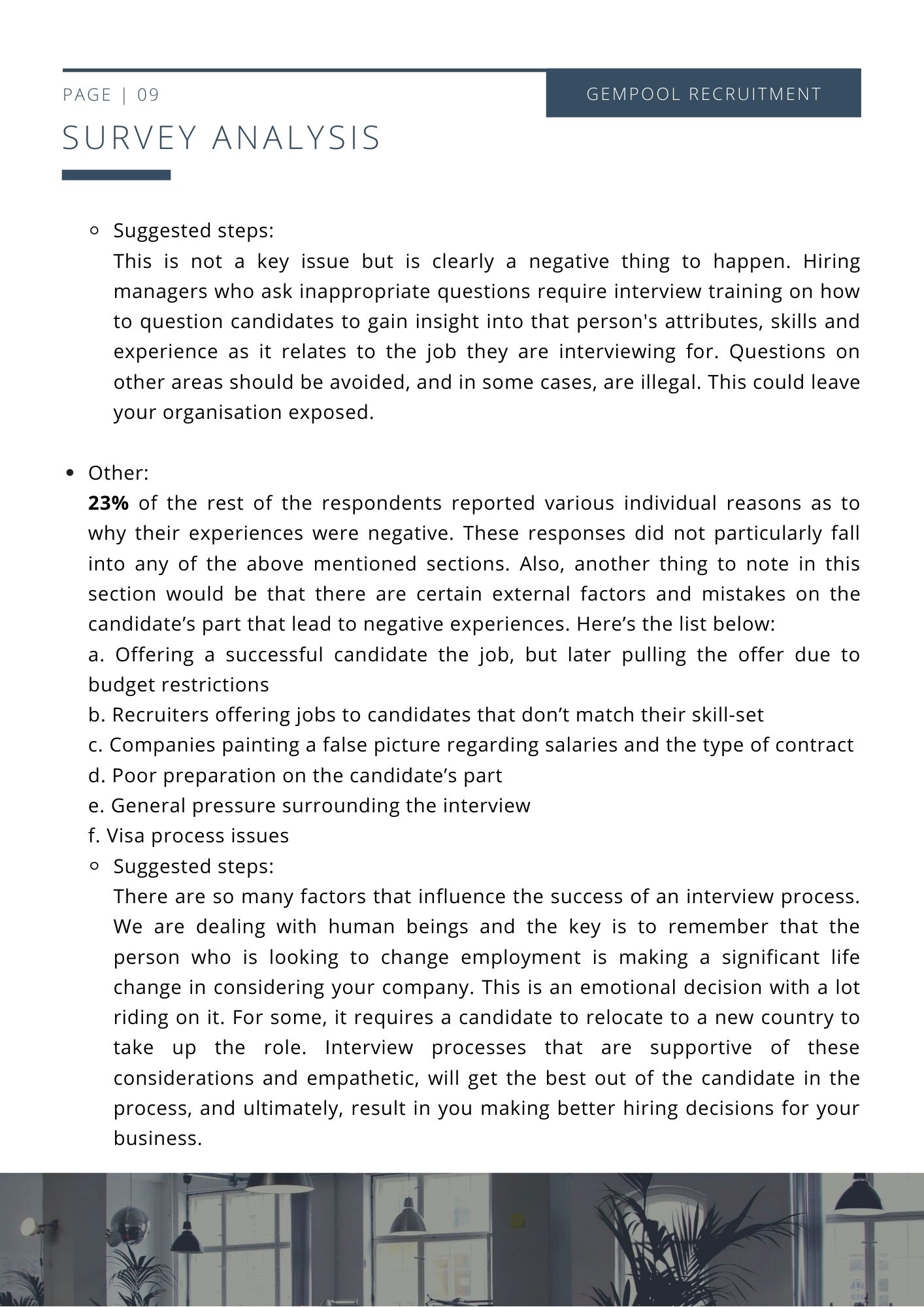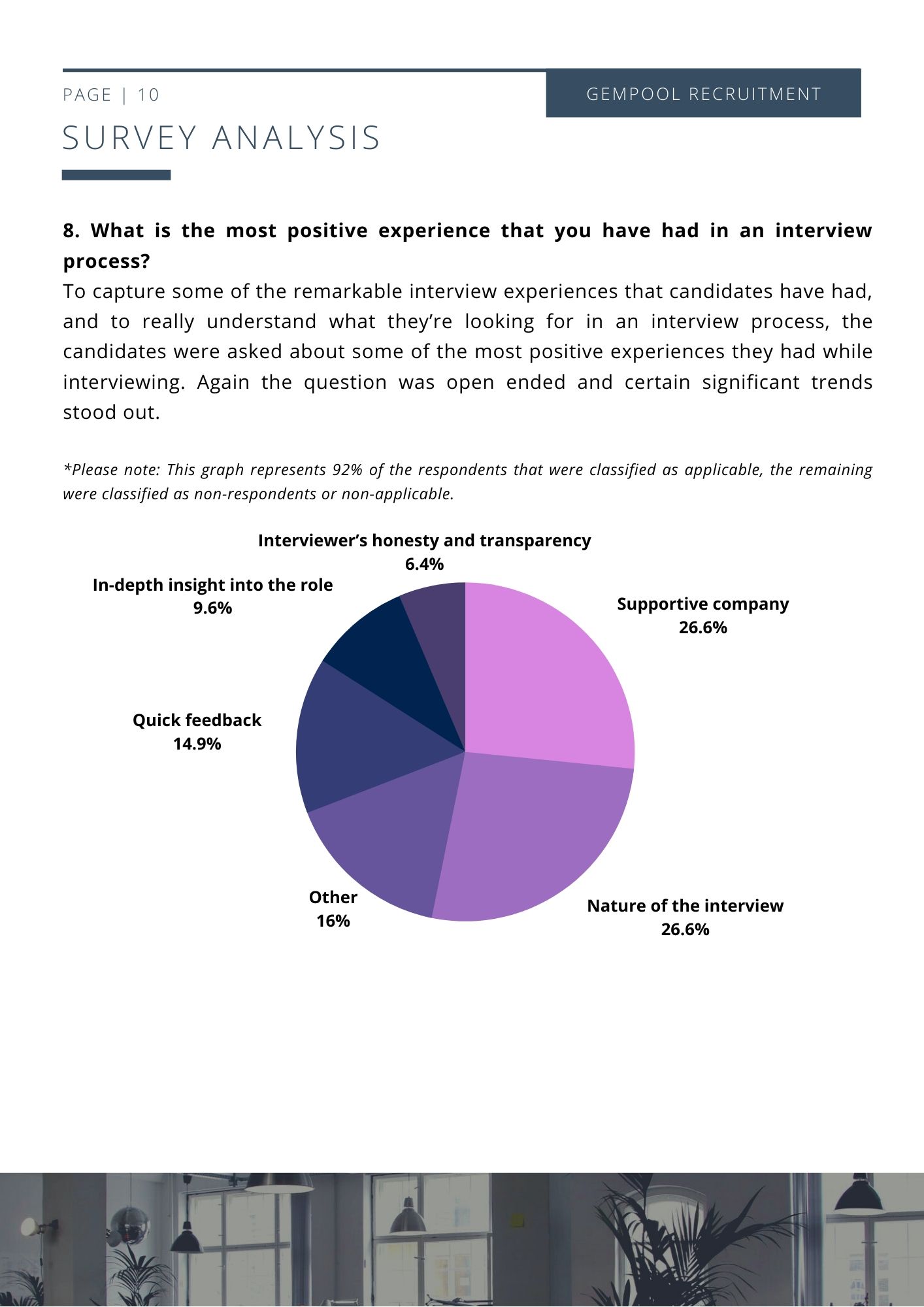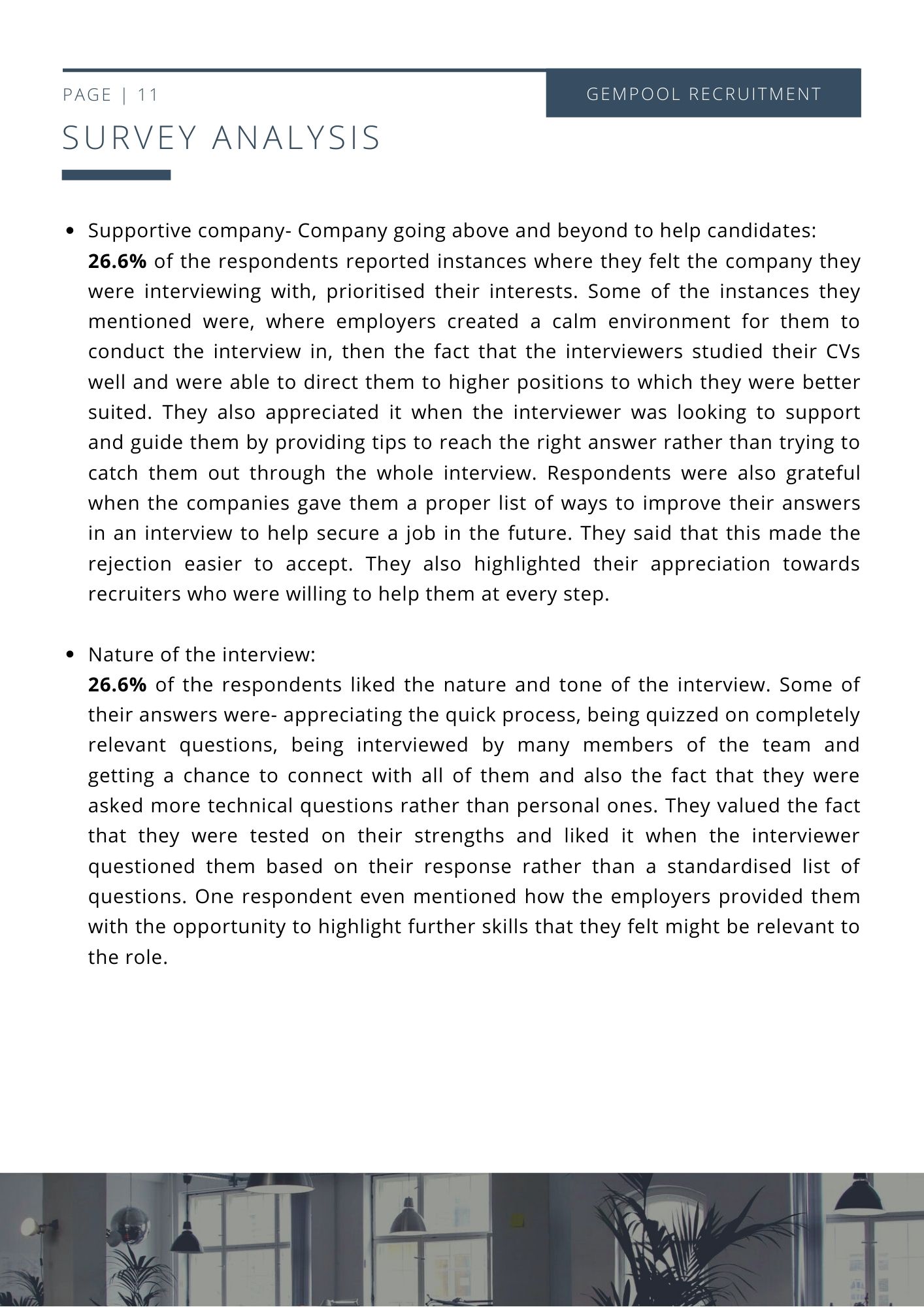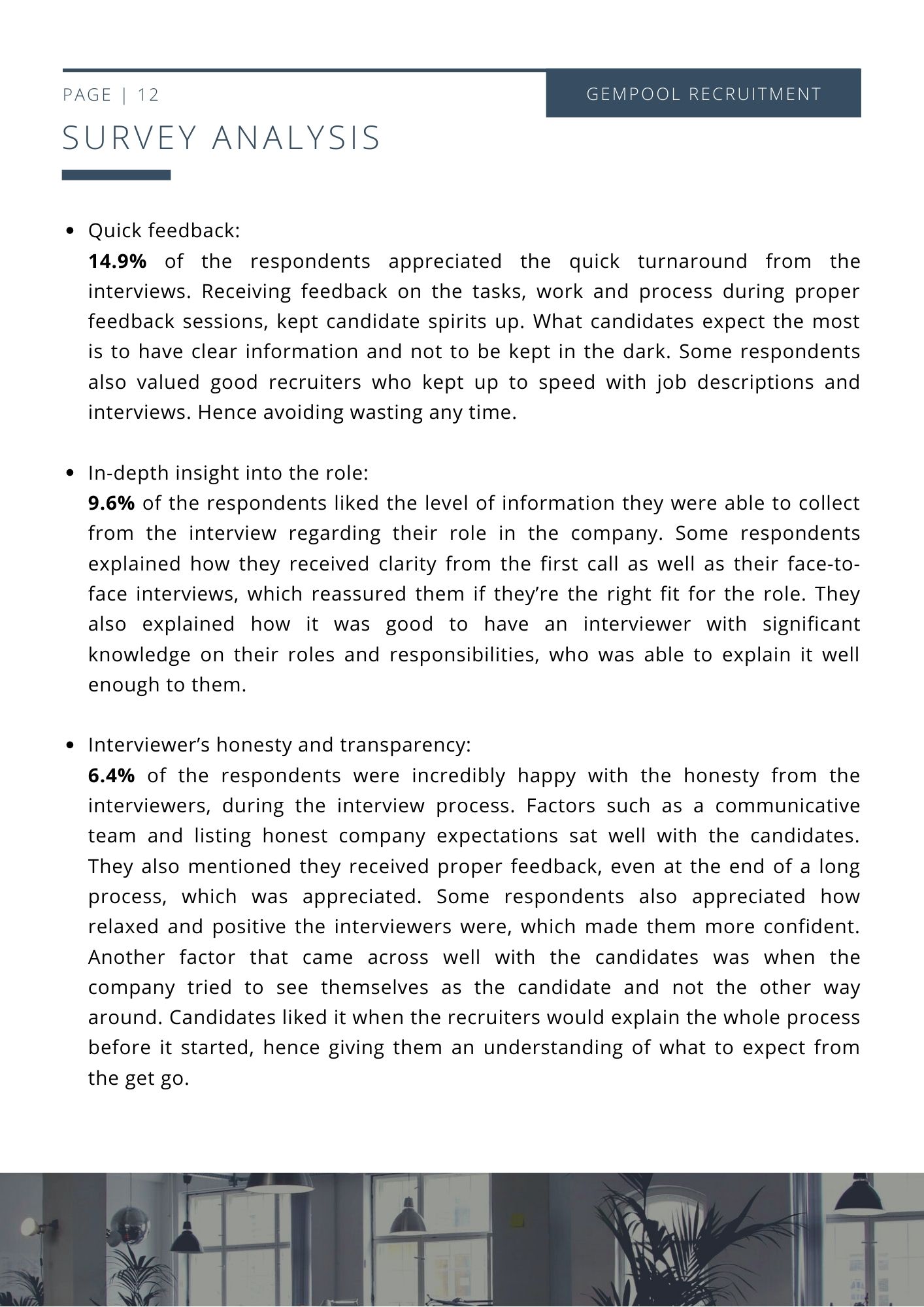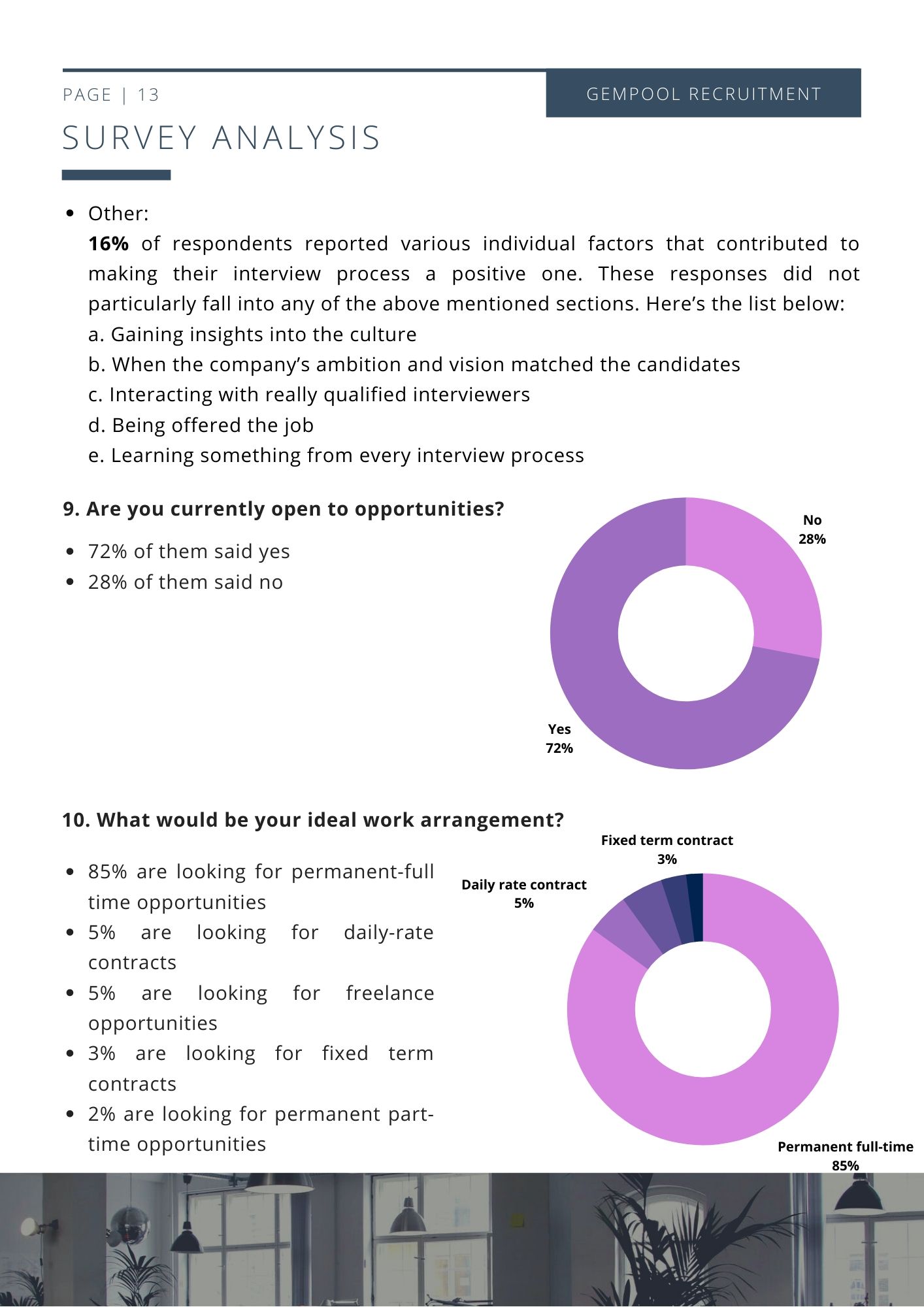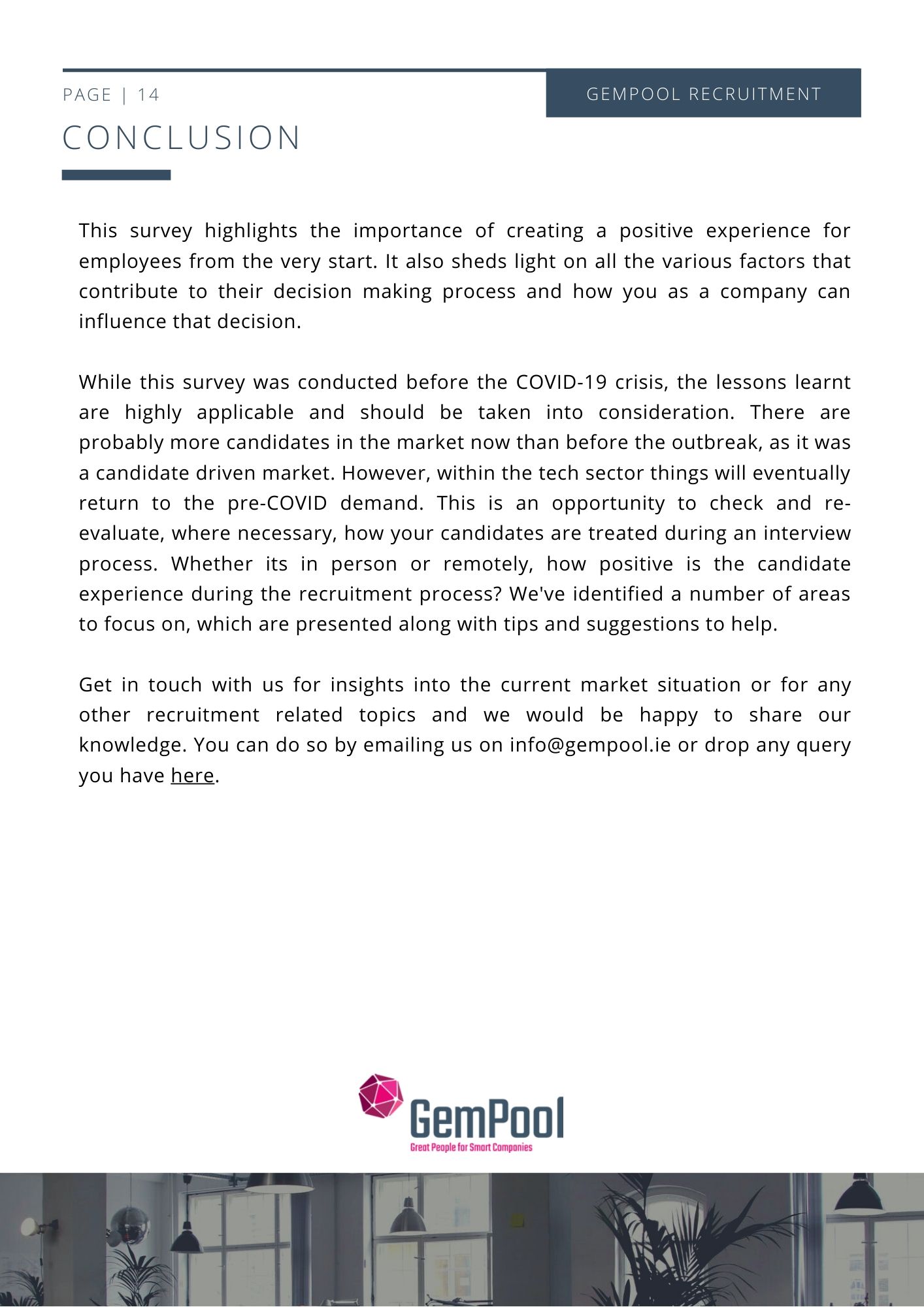 Hope you had a good read. If you have any further questions or are looking for further market insights, you can contact us on info@gempool.ie
You can browse all our content here.