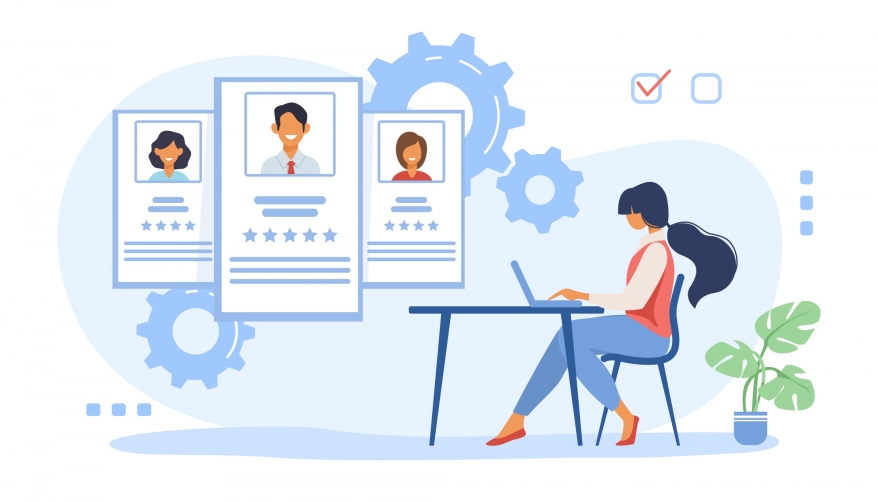 Undercover Recruiter
---
Posted on:
by Victoria Cojocaru
IT Jobs and Recruitment Insights
---
Recruiters personality
Let's take a look at Recruitment which is notoriously a tough gig that may disguise itself as a piece of cake.
So what do you think are the key traits a top IT recruiter needs to hold?
Resilience, we are all human and when stress or adversity strikes people will experience pain, grief and anger and although physically and psychologically we as humans can manage to function we learn to adapt during these difficult times and deal with situations compassionately.

Patience comes with great power, which can be developed throughout a recruiters career. A vulnerable skill which is required not only professionally but in every day-to-day lifestyle. Of course it comes with its challenges, but where do you begin? "All ears" is the push a recruiter needs to get on that starting line.

All ears, being a great listener allows recruiters to connect with candidates, human to human, putting work and formalities aside. Hearing out the candidate's needs and wishes could be a game changer and a step forward to form or grow better relationships and who knows, maybe, that placement is a life changed?

Practising empathy, for some, is easier said than done. As people, we all have different personalities and our willingness to open up can depend on personal struggles or just who we are as people. That doesn't mean some don't empathise, it can be as innocent as struggling to be open with strangers i.e candidates.

Learning to be bold and brave enough to share a story with a candidate back, or as little as offering help outside of work responsibilities, most importantly opening up can mean so much more to the candidate struggling than you may think.
What are the three types of recruiters?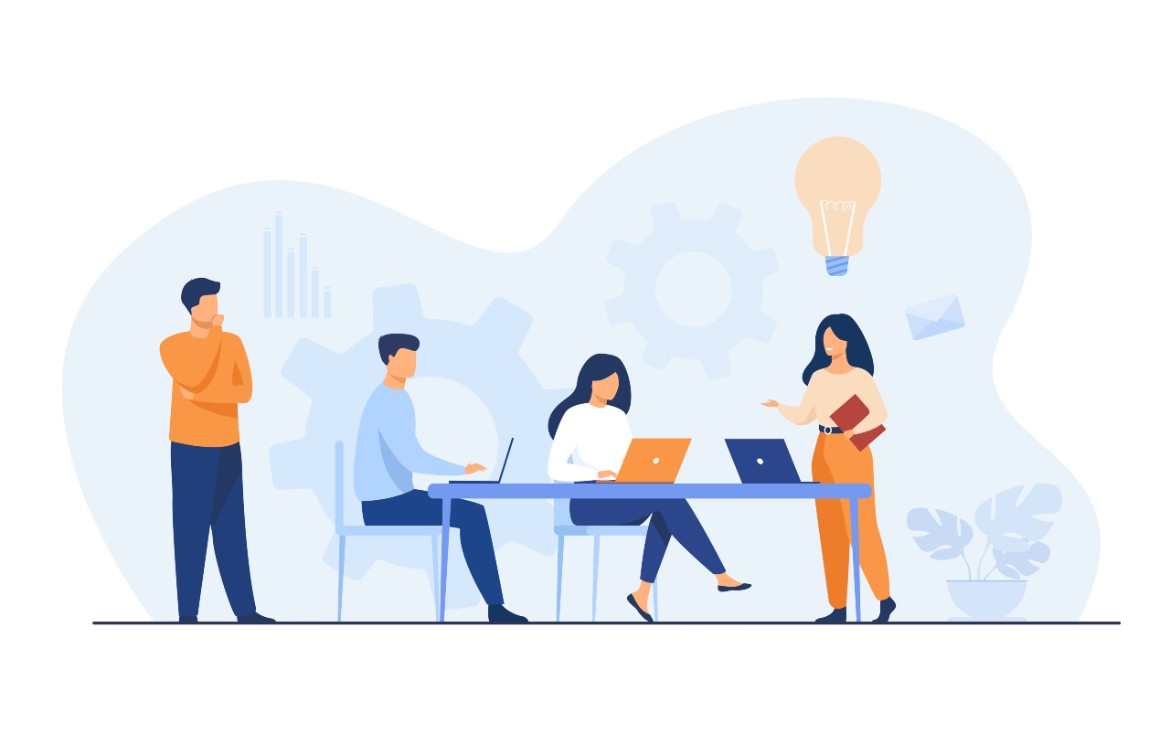 Proactive recruiter anticipates the staffing needs of a business, ensuring only the best candidates are plugged into the roles.

Reactive recruiters are a contrast of that, their main focus is on the immediate hiring needs of a client.

The Interactive recruiter is determined to fill short and long term roles, meeting their clients needs across a wide range of industries, broadening the horizon in their field of expertise, in other words "bridging the gap of resource requirement".
Each Recruiter is equally successful, but of course humans aren't superheroes and can only be limited to fall into one preferred talent spectrum. Each type shines in their own field of talent on how they can recruit down to their skill level.
Lifestyle of a Risk Taker
Over the last couple of years recruitment has faced some challenges. At times it may have seemed as though things might get worse before they start getting better, but that's the beauty of being on a rollercoaster.
For risk takers, despite those factors, there's a reassuring voice that says "do it", "go for it" as the ride may be exciting and frightening at the same time but the thrill and rush people get at the end of the ride is what makes it worth it.
Some tackle their fears and some are pushed to go on again and again until their next roller coaster, seeking a higher risk in their adventure.
A recruiter's career symbolises the roller coaster, where they seek that next thrill by taking a leap of faith hoping to achieve that exciting feeling that they have taken a step in the right direction.
So what does it mean to take a leap of faith?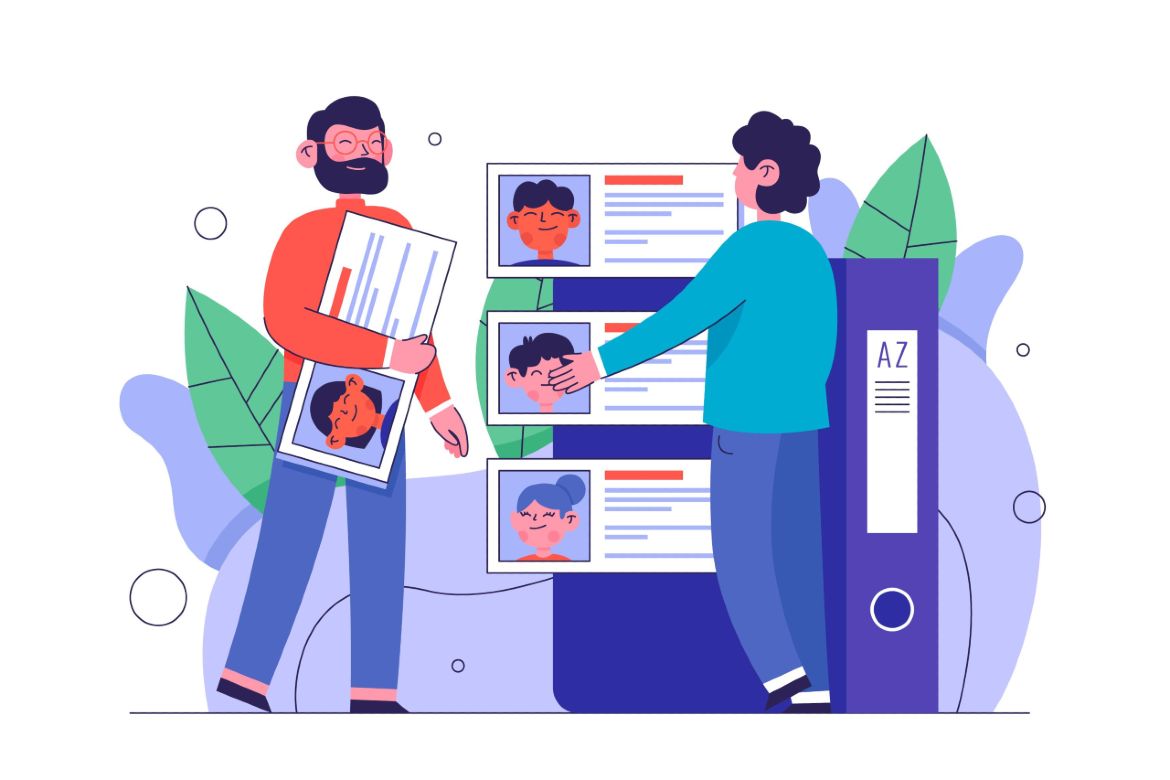 This is where intuition comes in, call it sixth sense, dealing with a wide variety of personalities and characters. Recruiters have developed the strong ability to recognise behavioural patterns which can be used to predict their next potential move.
At times it can be challenging to trust your gut. Recruiters are eager to fill the position for the client, but what if your gut feeling is telling you the candidate is not suitable for the client and your client considers they are?
As recruiters we spend a significant amount of time and effort screening candidates, checking in with them, figuring out if they are suitable both professionally and culturally. After all this work, how much time do you give into the feeling? How much time do you allow yourself to consider potential implications based on some concerning factors?
The candidate has demonstrated strong skills and has experience to back up, they may fit culturally into the organisation but something somehow is off.
Transparency is the key that fits the lock to address the concerns. Analysing their behavioural patterns during the recruitment process is crucial and reflecting on their answers is what brings ease. Some examples on how to do so are, their body language, were they closed off, or open? Does their level of openness depend on them or who leads them? Email communication shows their dedication to you, phone activity such as answering your call or getting back to you within a timely manner.
Remember, there's no such thing as the "perfect candidate". Diamonds are made from a pure element "carbon" with its atoms arranged in a crystal. Carbon atoms stay under high temperatures and pressure that way they bond together, growing into crystals. This formulates amazing properties to then polish into a diamond.
Before the start date, you have to take care of your candidate, your "carbon element". By doing so, you're allowing the communication "atoms" to bond together. Before you know it the candidate is ready to start their new adventure to face challenges "high temperature and pressure" in their role in the hopes that they are ready to be polished into a diamond.
The benefits of taking that leap of faith on a rollercoaster is you get the thrill of seeing how all your hard work perfecting carbon has turned into a diamond.
So who is an Undercover Recruiter?
Being a recruiter not only means guiding the candidate along their life changing journey, but also carrying out HR responsibilities which is the after care, such as advising, coaching and the ability to hold strong communication skills.
The most frequently mentioned skills are coaching and communication which are transferable skills from a recruiter, tying in empathy, patience and listening.
Often HR advisors, managers or representatives will deal with situations where the human rescue cap comes on, where the environment is safe for the candidate/employee to speak their mind to be heard and empathise with.
The key difference between HRM and recruitment is recruiters attract fresh candidates for the roles in the hopes that both the candidate and client are satisfied with the service. They take the objectives of the client into account.
In HRM, a HR Advisor helps employees and the company develop a safe and comfortable environment by resolving conflict and adhering to both needs and wishes of the company and employee, also ensuring standards are followed.
The main transferable skills are that they both screen/interview candidates who become future employees, both have the equal interest in wishing the best for the candidate's and company's future.
Both play the same role in a candidates / employees life cycle at the company, with the care and responsibility to listen to them, resolve uncertainties and develop strong relationships empathise with each. The ability to lead is engraved in both titles of a Recruiter and HR representative.
Essentially the main difference between both is looking after finances in the company and managing employees pay as well as giving advice on pay.
Progression scale for an IT Recruiter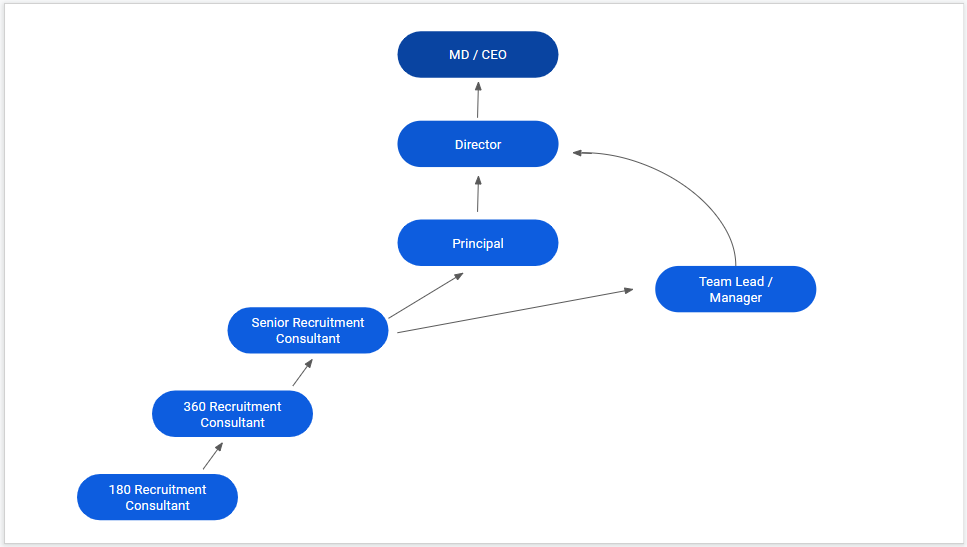 Salary expectations for recruiters
Salaries for recruiters vary depending on the size of the company, for smaller companies it can be a minimum of 26K-50K excluding commission.
For larger organisations,recruiters start at 60K to 80K a year, commission however may not be included.
Progression scale in HRM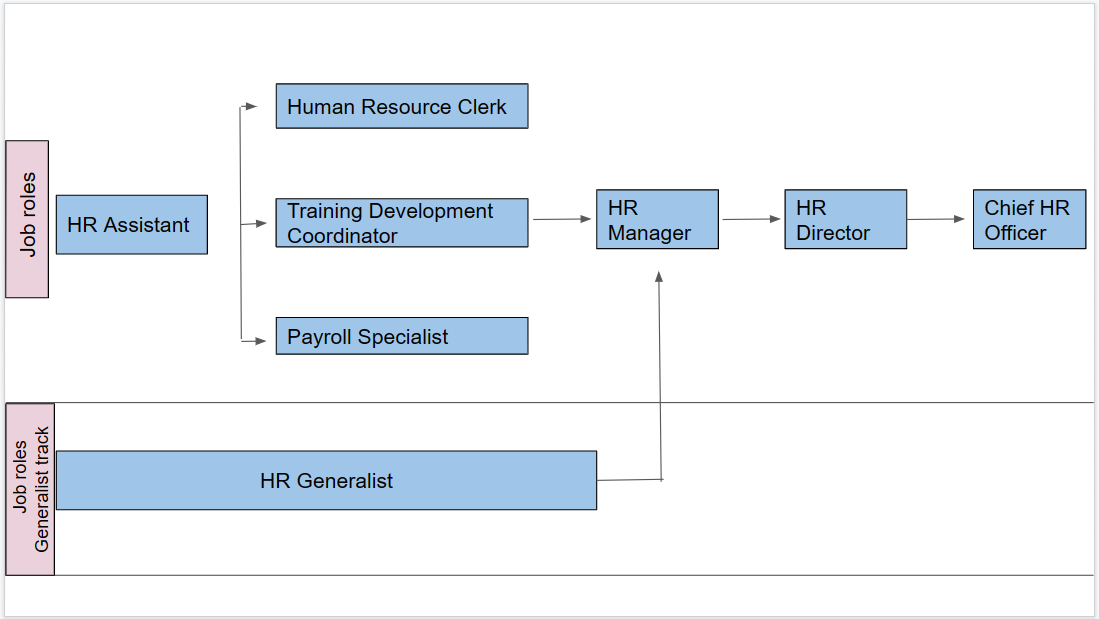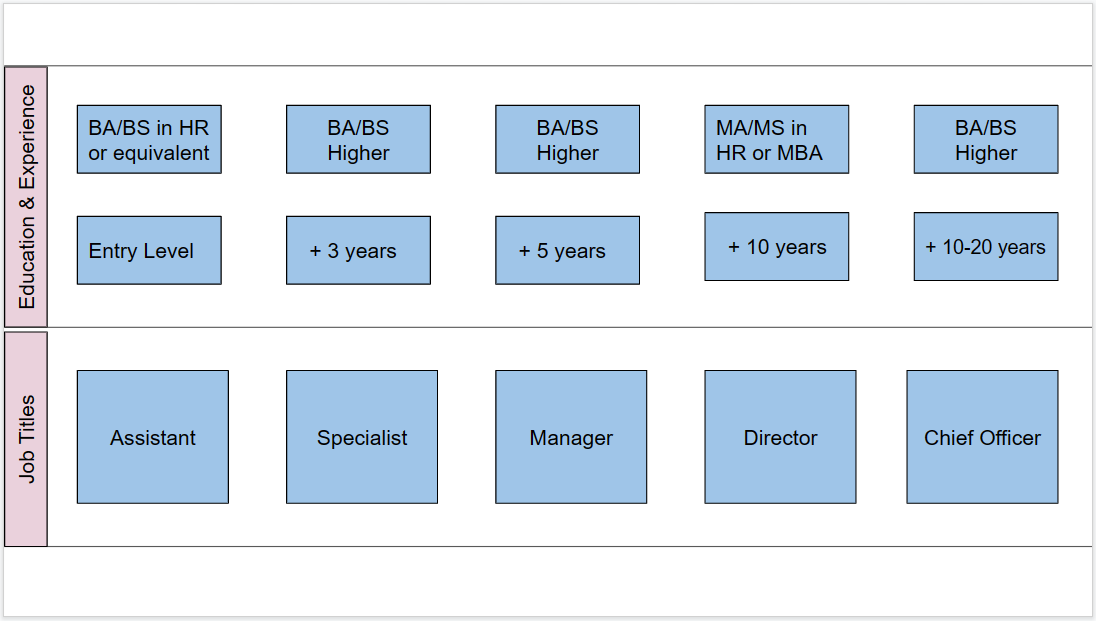 Salary expectations for HR professional
HR salaries vary depending on the size of the company between 41-95K per/year. On average the salary is 58K.
Taking the undercover route, HR assistants often can take an interest on the recruitment side of HR activities and have a balance between HR and Recruitment thus blending the two by going into the following role;

Most HR professionals who choose to go down the path of HR Generalist often perform a variety of Recruitment & HRM tasks.
Overall the Irish economy has faced an unemployment rate of 4.3%, as of September 2022. Demand for recruitment talent and HR talent is still very strong as we still live in a candidate short market.
Harvard Business Review has outlined that emotional competencies and soft skills can drive a Recruiter / HR to the most advantageous position in hiring new talent.
Soft skills to analyse:
Innovative
Pragmatic
Disruptive thinkers
Results orientated
Relationship focused
"Great Teams Are About Personalities, Not Just Skills" Harvard Business Review
Winsborough, Chamorro–Premuzic, D.T. (2017). Great Teams Are About Personalities Not Just Skills. [online] Harvard Business Review. Available at https://hbr.org/2017/01/great-teams-are-about-personalities-not-just-skills
[Accessed 19 Dec. 2022]