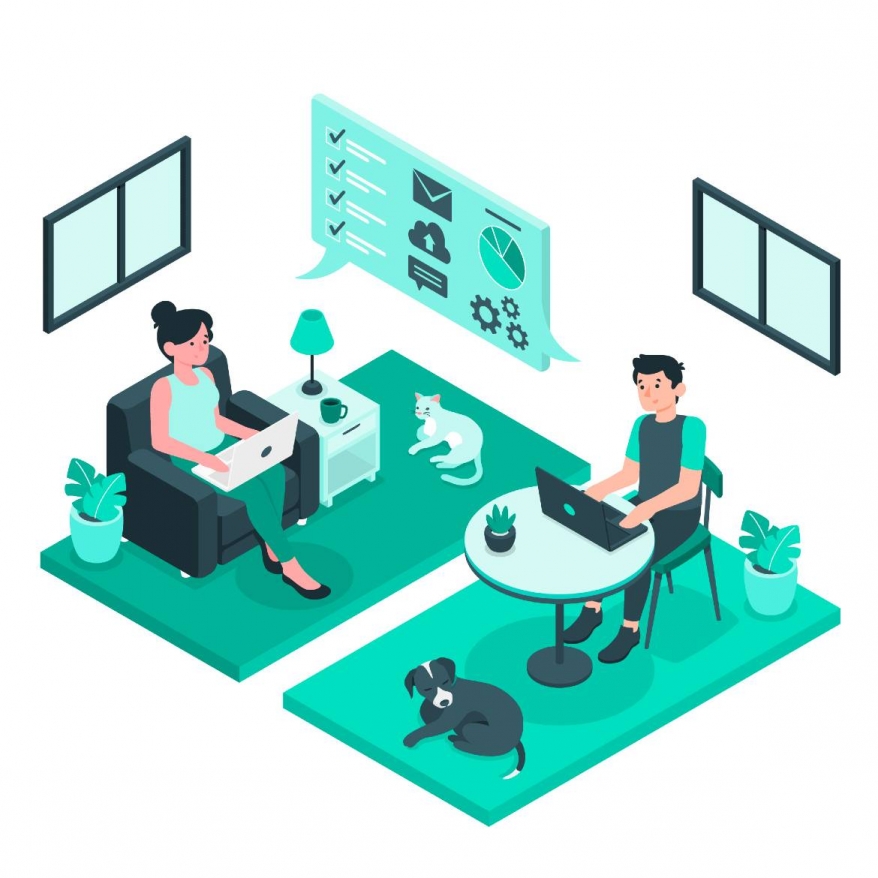 Top Pointers on Creating a Successful Hybrid Working Model
---
Posted on:

IT Jobs and Recruitment Insights
---
At GemPool, we have been discussing what is the best way to work once restrictions finally lift and normality resumes. The reality of what we have faced as a society over the last 13-14 months has shifted our mindset on how a working environment will look.
Let's face it, working from home is not a new concept, people have been doing it for years. It wasn't until March 2020 that most companies were forced into adopting an entirely remote system. So, our communication, delivery and every other aspect of our business needed to adapt overnight.
What does the future of work look like?

Character vector created by macrovector - www.freepik.com
Now that we are all accustomed to remote working, how are we going to re-adapt to going back to the office? Recently the likes of Google, Facebook, Amazon & Goldman Sachs announced that they plan on bringing everyone back to the office in a structured way, over the course of the next few months. Perhaps the great return is upon us, or is it?
We've learned a lot through the pandemic and companies will be wise to take those lessons forward for their employees' well being, happiness and performance. Providing choice and flexibility is good for people and motivates their engagement.
This is where a hybrid model is perhaps worth giving some consideration.
How will your employees' happiness be affected by 5 days in endless traffic or packed buses? Being empathetic to employee needs has a positive effect on people's mental health and productivity. It is key to focus on the bigger picture regarding the work experience and the future of work, both, within and outside of the office. Some studies show hybrid work models are likely to offer the best of both worlds and are here to stay.
The process of developing a hybrid working model and tackling the challenges
When considering a hybrid model, first it's important to assess the challenges it will likely offer and establish solutions accordingly:
Office attendance challenge

One thing that needs to be avoided is the two-tier system that a hybrid model can do. It is well known that it is a lot easier to ask someone for something or seek advice if they are sitting beside them, rather than picking up the phone to talk to someone.
Being in the office together definitely creates stronger bonds. That would also seek an answer to, who comes in when? Is the answer perhaps everyone is in at the same time? Does that then render the hybrid model pointless as you will have to keep the same office footprint to fit the full team in.
Solution:
In order for a hybrid model to work, it's critical to create a virtual culture of collaboration and virtual methods on how to connect and provide space for innovation.
Employee experience is important to keep the levels of communication open. As technology continues to evolve it will be easier, currently we rely on chat rooms like Zoom and Hangouts but something more seamless will be required in the long term. So before committing to a hybrid model consider how important it is to avoid this two tier system.
Employee autonomy challenge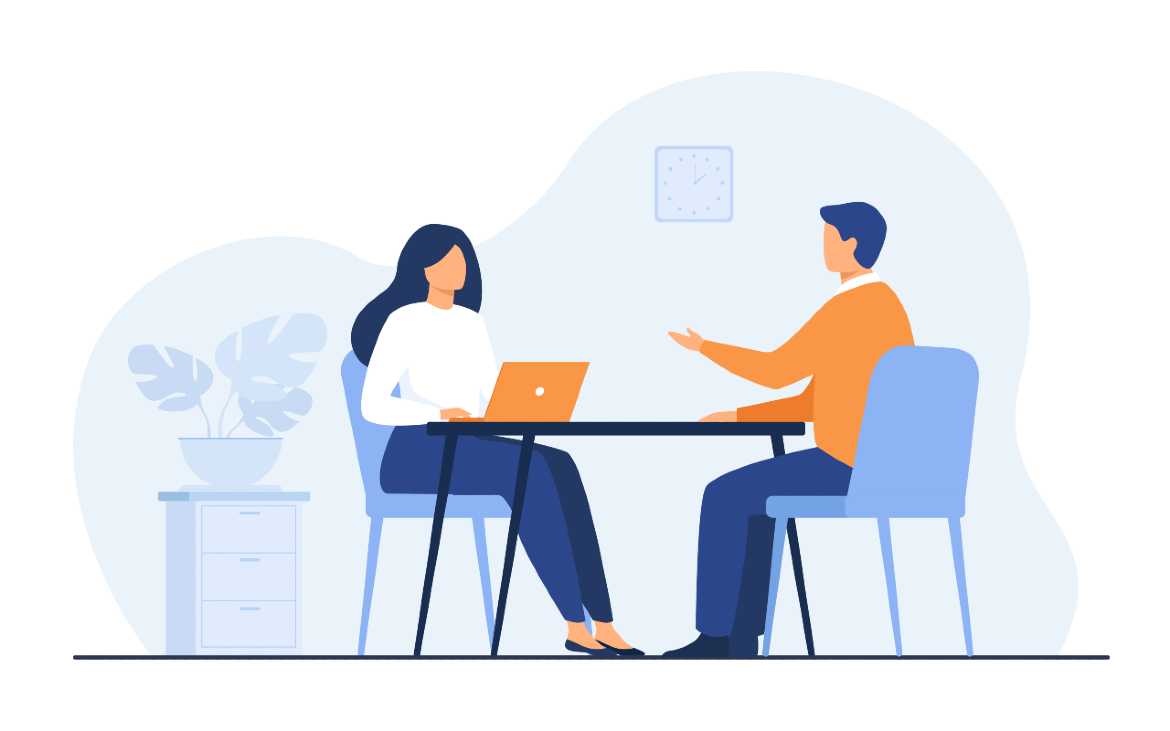 Autonomy remains a key aspect to remote working, it's a benefit if there is a choice, some people might like to be in the office full time, others 2 days a week and so on.
Solution:
Managers should consider an ad hoc approach to start with. Hybrid models won't work without choice. Managers should take advantage where possible to experiment with new work arrangements and assess the impact on employee morale, attitudes and performance.
Managers also need to consider what tasks are best handled in the office and what's best at home. For example, training, brainstorming and team meetings are perhaps best in the office, whereas reporting is best placed at home.
On-boarding challenge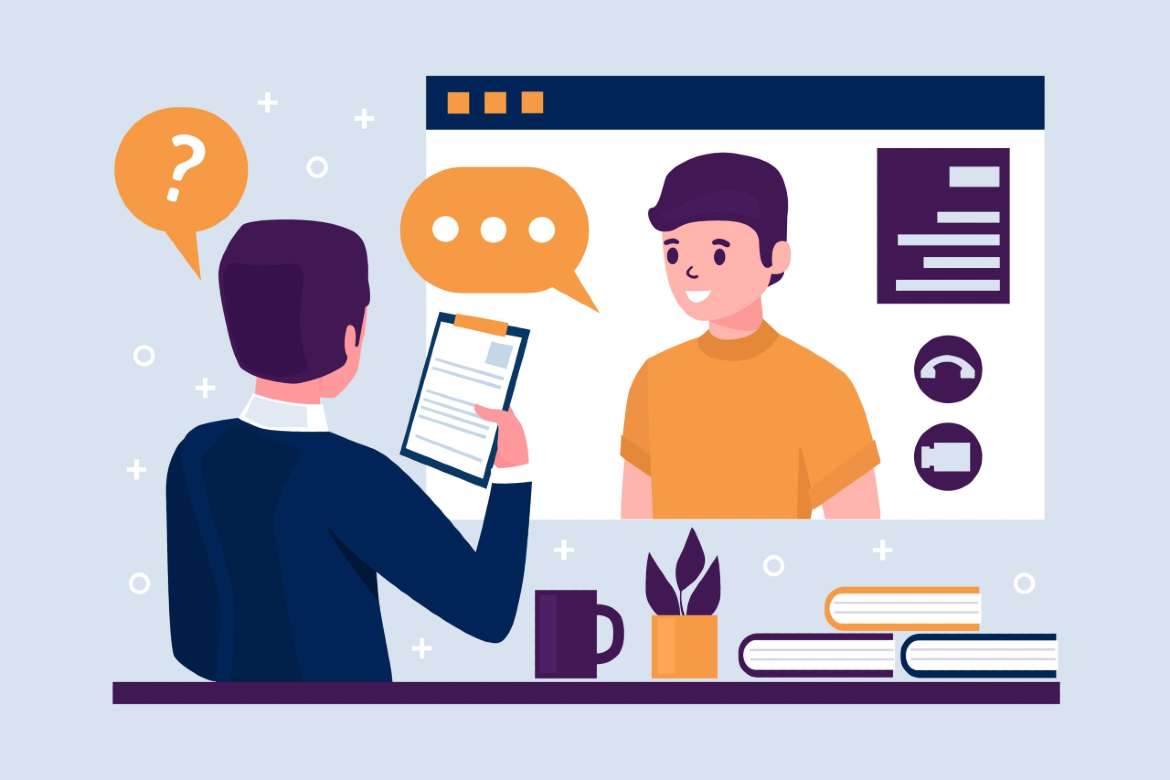 One area I have always been concerned with is on-boarding and new employee training and mentoring. Without seeing and listening to their fellow colleagues, a new employee cannot completely grasp the best practices. They rely on assumption and research to complete their tasks. It will also give an inconsistent customer experience.
Solution:
Communication will remain key in any hybrid system.
Observing communication is the primary way humans learn is through watching others. We are often not even consciously aware of this learning, but it happens constantly.
Being in the office allows us to overhear the conversations around us which helps us build informal knowledge. Along with this, coming together to do good work increases our development as we learn how colleagues handle challenges and excel in the environment.
Being together also results in more engagement because it tends to drive mutual motivation. In some cases, people tend to work harder when they are around their peers, which keeps them engaged resulting in more effort.
Implementing a hybrid system should include time onsite where both the new employees/graduates and more experienced high performers are onsite at the same time. This will allow these alliances to grow.
Challenges around performance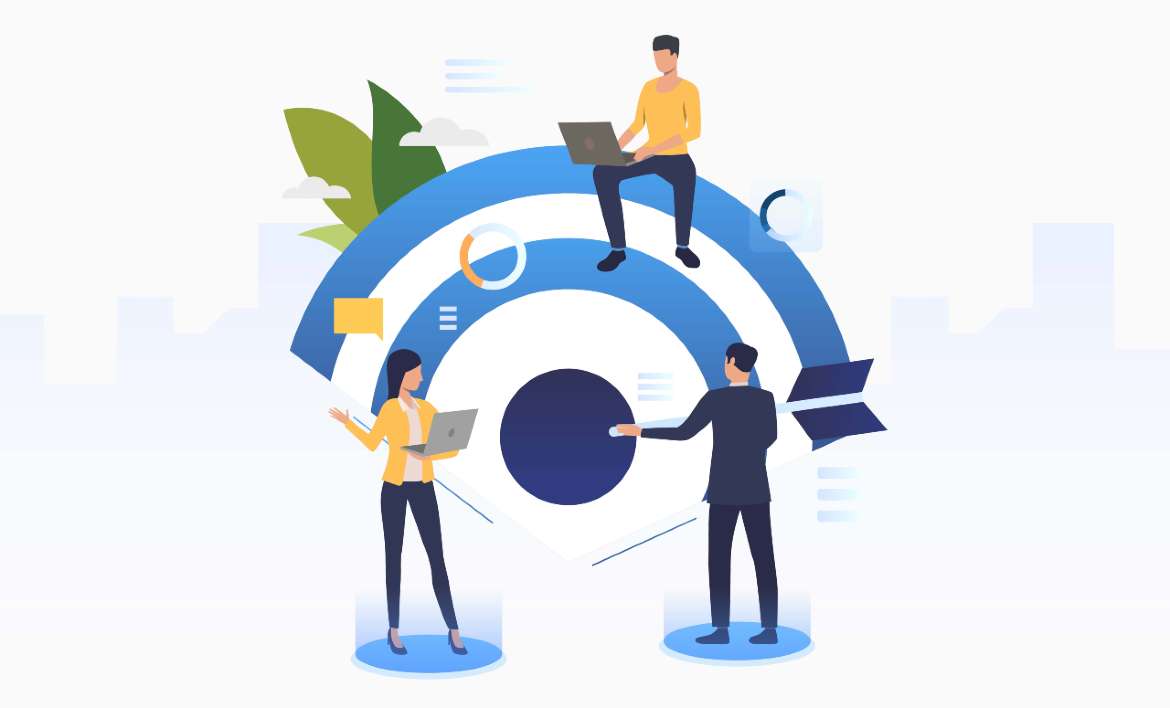 Performance will remain key in any "new normal". The employee review meeting is perhaps the best way of engaging with and understanding your employees through performance discussion, goals and objectives.
Solution:
A consistent review on these subjects will be critical for any hybrid system; it should be done on a monthly basis rather than quarterly (or annually) in order to ensure the company and individuals grow.
Challenges around work isolation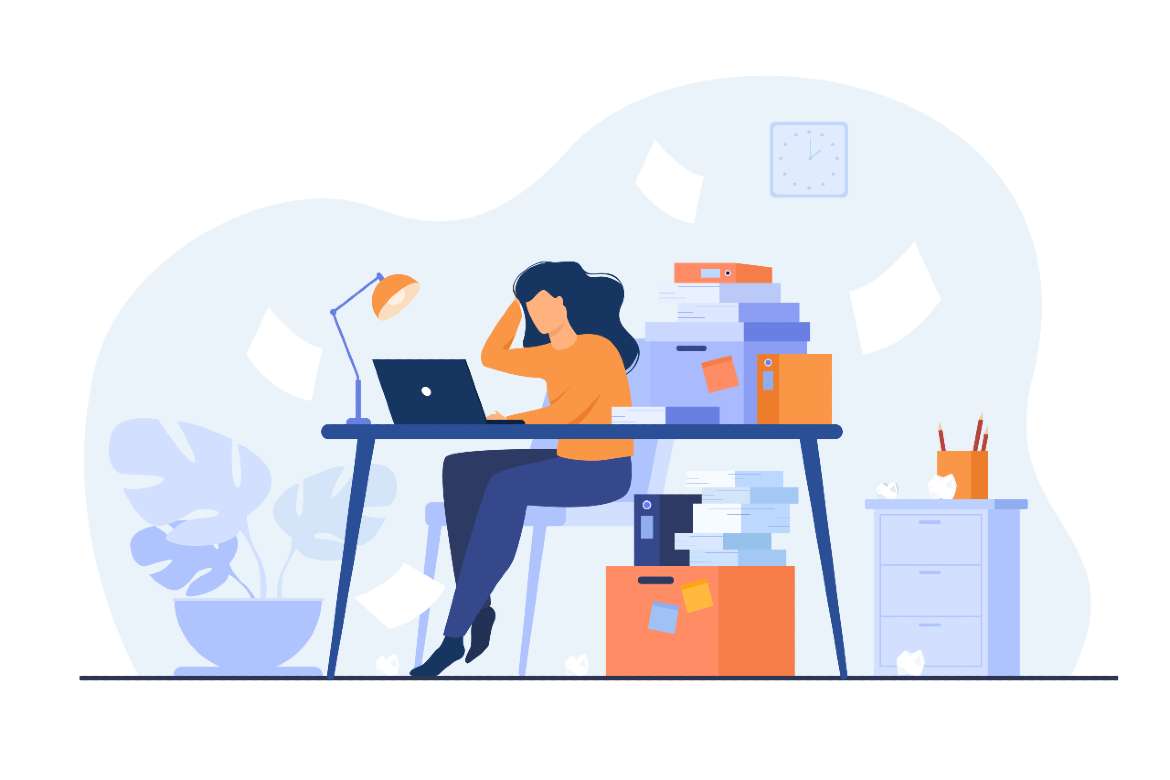 Business vector created by pch.vector - www.freepik.com
One of the largest issues I have come across is the social aspect of things. Being isolated while working from home is mentally draining for the best of us. Bringing people back to the office will ease this to certain extent.
Solution:
A hybrid model will see some meetings split with half the team in the office and the other half at home. Technology is changing all the time with MS Teams now developing an enhanced user experience for those at home who can collaborate more effectively with those in a room together. It will allow the user at home to identify the voices in the room clearer and ensure they know who is talking and allow them the ability to be heard.
In a hybrid model there is a danger of over doing it on the social side of things. For example, if as part of the hybrid model everyone meets on a specific day, does this translate to "lets finish at one and head to the pub together" It will be important to set boundaries while developing that cohesive culture.
Challenges around work-culture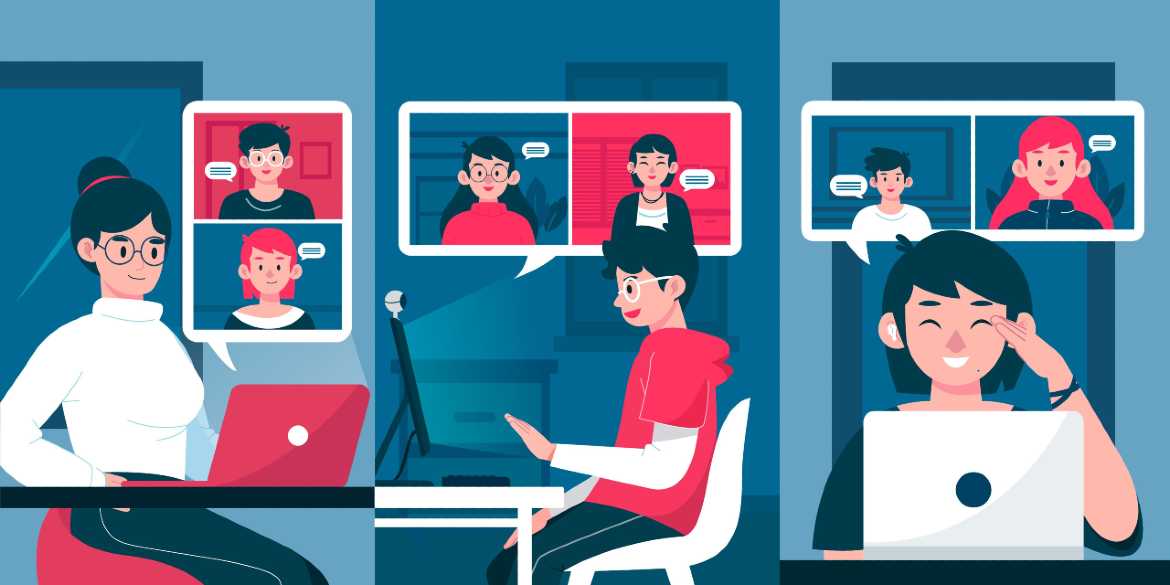 Culture is one of the most important aspects to any company, in most cases it provides the company with the strongest competitive advantage. Friendships and alliances are built in person, shared beliefs that influence performance are the foundations that build companies. This is difficult to do remotely. What a company is trying to achieve is best fabricated face to face.
Solution:
Attraction and retention, being in the office allows people to develop relationships and build their social alliances. Of course, people can still get to know teammates when they are working remotely, but not as quickly and certainly not as deep as when they are in person.
I think it's fair to say one of the key reasons people stay with companies is the people. In many cases people have their best friends at work. In order to maintain this, companies need to continue to work on their virtual culture and virtual communication methods.
Management is going to need to adapt also in trying to create not only better performance but also better connections with their team. The reality is that a Hybrid model will not work for every company and those decisions can be made gradually.
It is also crucial to find the fine line with competing against companies that will remain remote. So, a hybrid model will allow these friendships to blossom as well as the autonomy to work from some.
As mentioned many of these solutions will vary from company to company. You need to try and pin-point the best path for your employees. If you're looking for further insights into workplace trends, head over to our career insigths page and browse through.
Cover image: Business vector created by stories - www.freepik.com