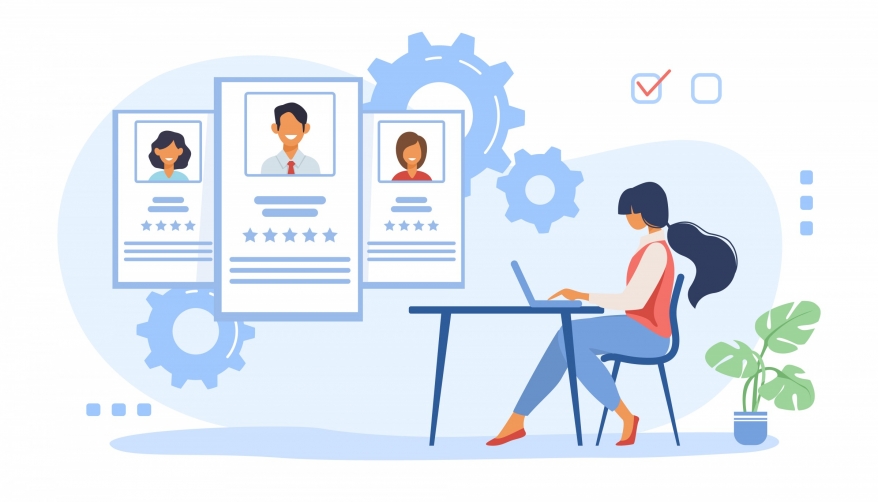 Top 5 Insights for the Irish Tech Sector in 2023
---
Posted on:
by Namratha Ambat
IT Jobs and Recruitment Insights
---
What an industry to work in, it's always growing and changing, no doubt there are ups and downs, but working within tech in any capacity, keeps things interesting.
So, what's happening in the talent market now? We came out of covid into an extremely fruitful environment for recruiters, with companies who were looking to grow and scale up at an extremely fast pace, offering above market average salaries, but talent was scarce and competition was high. Fast forward to Q4 of 2022 and Q1 of 2023, things have shifted within the IT talent market in Ireland and around the world, we have once again found ourselves in an uncertain environment.
So, to bring you the best and most important insights I spoke to my team of extremely well-experienced recruiters who speak to candidates and companies on a daily basis. Hope these essential insights from the IT recruitment industry add value to your future job search or hiring plans. Let's dive in!
Top 5 IT recruitment insights to keep an eye on for 2023
Risk-averse candidate


I did a bit of research using LinkedIn Talent Insights and saw that out of roughly 50,000 candidates across the tech industry in Ireland, 15% of the workforce are currently open to new opportunities, whereas 21% moved jobs over the past year. This shows a decrease in the willingness to job-switch within the industry, with candidates increasingly valuing job security over other potential benefits.

Another thing I noticed from speaking and listening to some of the team members is that candidates are now more focused on permanent job opportunities due to the element of job security in comparison to the post-covid boom, which means a slightly higher reluctance in pursuing IT contracting opportunities, even with the higher earning potential.

Many candidates are worried about being the first to be let go if the company experiences financial difficulties, especially if they were last in the door. Understandably this fear exists, with the media focused on the lay-offs more than anything else. If you're a job seeker, you should know that there are jobs being created as well, everyday, it's just not spoken about to the same extent.

So, as an employer trying to hire in this market, it's crucial to put extra effort into attracting top talent. You need to put a huge emphasis on building a stronger brand image, which can speak directly to the talent you're trying to bring on board. Also, reassure the candidates during the hiring process regarding any concerns they have related to job security. By prioritising the candidate experience, you'll be more likely to attract the best candidates and stand out in a competitive market.

Slow recruitment plans


If candidates are concerned it's only because companies are as well. There has been a slowdown in terms of recruitment plans throughout the industry. High profile layoffs, increasing interest rates and costs of living and other factors (like the recent banking issues) have meant that many companies are being very cautious.

Organisations are more profit-focused which is leading to more scrutiny on spending and therefore fewer hires. However, looking at the economic indicators it's not as bad a downturn as expected. For example, the unemployment levels are still at an all time low and this is very positive. Anecdotally, from our daily conversations with companies, confidence is growing and hiring will pick towards the end of the year, perhaps during the third quarter of 2023. But, it is the future and it's tough to accurately predict what will happen, but as now, there seems to be hope.




The inflection point

Are we at the inflection point yet? Right now, it doesn't seem like it. To reach this inflection point supply needs to surpass demand, and we're not there yet. Also the key indicators such as the unemployment rate is still low in Ireland.

We are hiring for a number of clients at the moment, and one thing we have noticed is that the talent market is still very competitive. As mentioned above, with candidates' reluctance to move, the available talent pool is not as big as you would expect it to be. At the moment, demand has not yet exceeded supply, and we don't know if we'll get there.

Although there have been layoffs amongst some of the tech giants, there are companies outside the IT companies looking to hire this talent, hence increasing the competition for these professionals.


IT salaries have stabilised

Coming out of covid and into the hiring boom, saw benefits and salary levels skyrocket. The kind of salaries being offered across the industry had not been seen before, with other tactics to attract talent like offering huge sign-on bonuses being given to candidates along with above market level base salaries. We have seen this level off, and in some cases retract. So long as demand for talent outstrips supply, salaries will remain high. But as we see the demand wane, so does the willingness of companies to offer these things.



Remote work


The option to work remotely became the norm over the last 2-3 years and was no longer an "added benefit", which to some level is still the case, although many organisations are trying to bring about changes to get their workforce back into the office.

Honestly, what I have gathered from speaking with the team is that candidates are still pretty reluctant to proceed with processes where they are expected to be in the office for the majority of the working week. If companies are not willing to provide room for some flexibility, they will certainly lose the talent to competitors. It's still a competitive environment, don't give room for your competitors to win by trying to enforce complete on-site work.
These are some of the key trends we have spotted across the industry. It does seem like an uncertain market once again, which we'll have to watch closely. If you would like to discuss this in further detail, please get in touch by emailing us. We would be happy to share any insights with you.