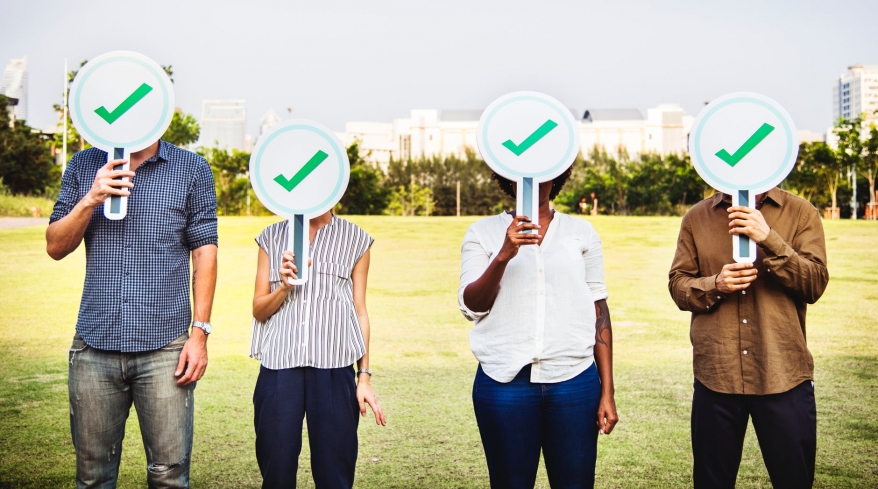 Time To Look At Recruitment Agencies In A Different Light
---
Posted on:
by Namratha Ambat
IT Jobs and Recruitment Insights
---
Let's talk about recruitment agencies and why people immediately deflect from the idea of working with them. It's a few bad fish that give everyone a bad name, but there are some of us out there giving it our best because only a happy candidate and a happy client, keeps us happy. We're out here working day in and day out trying to match the ideal candidate with their ideal company in this candidate driven market.
Let us try and give you a new perspective on why recruiters do things a certain way
Fair enough that people believe that recruiters are constantly looking for new leads because let's be honest, who isn't? But the majority of the time when they ask you if you're interviewing other places, it is most certainly just a part of the process.
The amount of time and effort that goes into presenting a strong candidate profile to a client is significantly high. They need to gather all your information and ensure it checks off the boxes the compnay is looking for in a strong profile. They tidy up all the information and highlight key points to catch the employers attention in the first go. This is to avoid sending over a profile that does not match their criteria. So asking you about your other interview processes is to avoid doubling up work for the client, in case you're already in process with them or to inform them that the candidate is in demand in the current market.
Time and again recruiters have gained the reputation of being "gimmicky", which is rather unfair. When they contact you saying you're potentially a good fit for the company, they're making that judgement based on your CV and they make this match based on the keywords in your CV. One way to identify a bad recruiter would be during your first call with them. During the process of the call, if they make no effort to gain a thorough understanding of your aspirations and expectations and instead only try to sell you the role, they might not be your safest bet.
Our team tends to do a deep dive into every aspect, from assessing if your goals align with that of the company's to even taking into consideration how challenging the commute would be for you. They try to give you a detailed picture as to how accepting this new job would impact your life. Recruiters also have a commitment to their clients and have promised them high-quality talent, which would require them to properly gauge all strengths and pain points of their candidates before presenting them to the client companies. They work on timelines as well, so if they're contacting you it would mostly be because they see you might have the potential.
Another element that bothers candidates is when recruiters don't reveal the names of their client companies. When a recruiter doesn't give you the name of the client at the drop of the hat, it is not a real reason for concern. Give them time to explain the role and understand if you're a good enough fit for the company. It is only after a long enough conversation if they refuse to give out information, you might need to take a step back.
All good recruiters will try to provide you with some industry value as well, so have an eye out for that. This is when you know the recruiter is committed to their job and are in fact looking to provide you with the best value. They at times might not have the same level of knowledge as you regarding the industry but will still try to provide some level of valuable information which you can benefit from. This shows initiative and dedication on their part. Take all these factors into consideration while making a decision.
A good recruiter is honest, maintains consistently good communication and keeps you posted through every step of the way. They're here to give you their best, so taking a chance on them might just end with everyone winning.
If you are in the market and looking for a new role head over to our careers page or if you're looking to hire talent with your niche requirements get in touch with us and have a look at our service offerings. We're happy to work with you and listen to all your needs! To stay ahead of the game follow us on LinkedIn, Facebook, Instagram and Twitter to keep up with the latest developments in the recruitment environment.