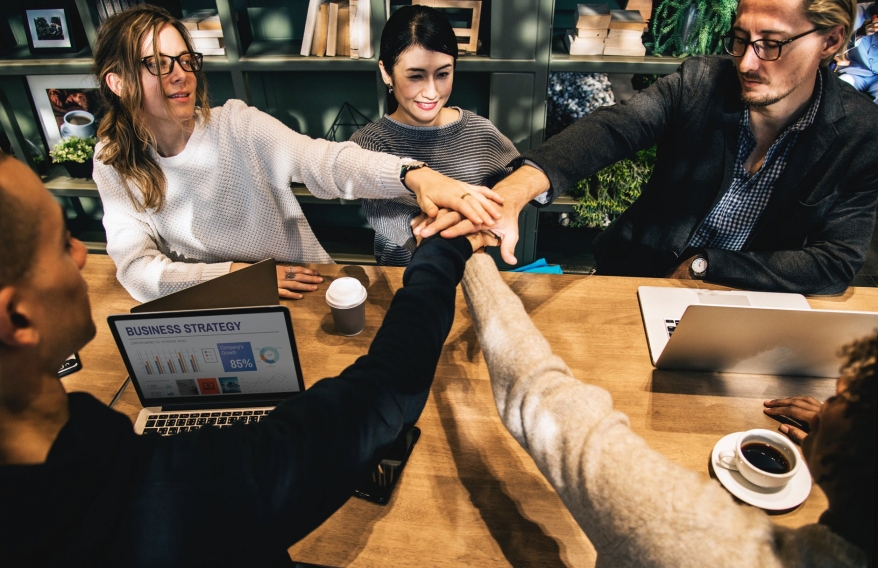 Networking Is One Of The Best Tools For Career Development
---
Posted on:
by Namratha Ambat
IT Jobs and Recruitment Insights
---
Networking is more than a buzzword in today's industry. Networking is about establishing a mutually beneficial relationship with people. It's a two-way street. If you open doors for others and deliver good opportunities, in return you will reap its benefits. We all understand the importance of networking and no matter how many situations we face sometimes it is just downright awkward. Understandably at some point, we all have experienced those nerves that hold us back from going up to someone and starting a conversation or connecting with them through social channels, but this is a barrier we all need to break in order to gain a positive outcome.
It has been stated that 57% of jobs that are filled through networking connections and employee referrals networking site are two of the top ways companies report finding candidates to fill open positions. It can also be noted that the retention rate for employees hired through networking efforts is up to 8 years in comparison to 4 years if they are hired by general methods. Networking also impacts a person's wages, candidates can expect to earn 6% more than average when you're hired as a result of being referred in. This is because networking is based on recommendations and the word of an influential person can go a long way.
Networking does not solely refer to efforts outside your workplace, it also refers to networking within your organisation and, building and nurturing relationships with your peers and superiors is crucial. It helps in professional and personal development by broadening the horizon, especially when it comes to gaining inspiration and guidance.
Strategies to keep in mind while networking:
Discover your ideal approach to networking
Different strokes for different folks, everyone has a personality unique to themselves and approaching people for networking efforts would have to be done differently. Some are comfortable going to events and speaking to a greater number of people at once and on the other hand, some prefer one-on-one coffee meetings. It is always important to discover what style suits you before you go forward with it.
Always think two steps ahead
You receive help when you are ready to help. If you come across an opportunity to provide value or guidance, you should try and act on it. By doing this you increase your goodwill in the eyes of the person, so when you turn to them for assistance they wouldn't shy away from helping you. This is one of the most promising ways of leveraging connections.
Going into a meeting knowing what your end goal is always helpful. You can never predict the outcome, but having a goal helps you prepare better. Especially if it's a one-on-one meeting, someone has taken time out to get in contact with you, a game plan in this situation can lead to a more positive outcome.
Being shot down every now and then is a part of the deal. But you learn from each interaction that would contribute to your next association.

Social media has opened so many doors to make networking a much simpler task for everyone. Platforms such as LinkedIn are in place to break the ice and improve your professional network. You're also able to learn about the individual's experience and interests and makes conversations far easier. So if you do see an opportunity to network, don't hold back. Go for it, you never know when your future needs can benefit from your current efforts.
Here's further insights into networking below:

(Source: Networkwise)