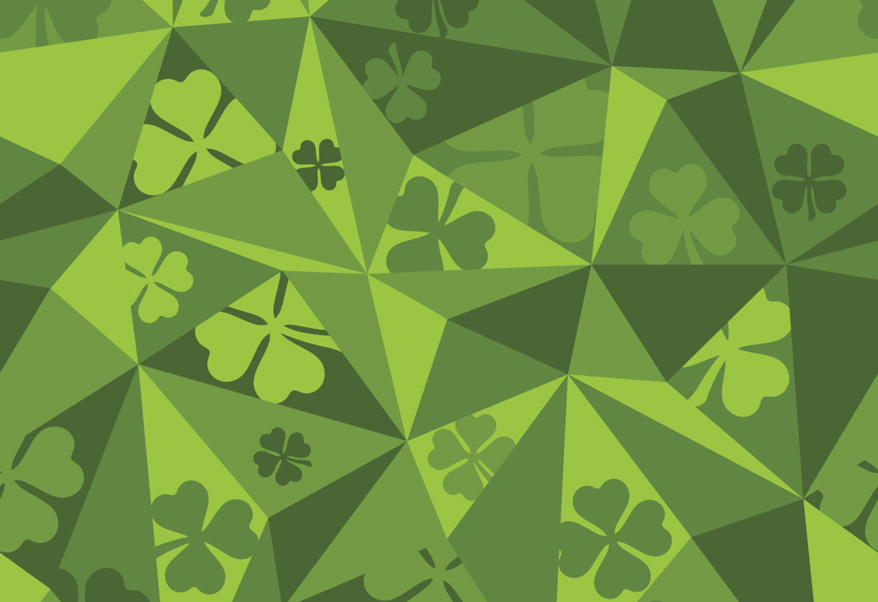 Moving to Ireland
---
Posted on:

IT Jobs and Recruitment Insights
---
It is well documented that Ireland is now a global hub for software development with many global tech firms and smaller innovative companies located here.
One thing they all have in common is the need to hire experienced software developers. Dublin can proudly boast that the IT sector represented 30% of office space in 2013; and companies like Facebook, Twitter, New Relic and LinkedIn have invested more than €95bn in Ireland between 2008 and 2012.
According to the Irish Independent, Dublin is considered as the Tech Hub of Europe. There are many excellent career opportunities with high salaries and good benefits that could be waiting for you.
At this stage many people start thinking about the difficulty of relocation. Relocating to another country can be a bit scary but it is much easier than you think. I moved to Ireland from Poland 9 years ago and I remember when I first arrived that I did feel it was going to be a lot of hard work. Actually it wasn't, and mostly because I was coming from another EU country. Ireland is part of the EU which makes things much easier. I would like to share my own experiences and present you with my own 'to do' list before and after you relocate to Ireland.
Here is a good set of tips for anyone thinking about relocating to Ireland.
First you may need to inform the appropriate government administrative office in your current country of your intention to relocate. (Check with your local Social Welfare offices, passport offices, Visa offices etc.). Make sure you do this before leaving your country.

Prepare financially by talking with a customer service representative in your bank.Tell them about your plans and check if you can use your credit card abroad for payments and to withdraw cash. It's always good to make sure your card is not going to expire shortly after your arrival to avoid any problems. Most banks now have an International Team that can look after you when you are abroad. Online Banking also makes it easier to stay on top of your finances while you're away from home. Make sure you can make transfers and lodgements in different currencies, check the potential fees involved.

Do your research about Ireland. A good way to do this is to use social media platforms like Facebook – there are lots of Facebook pages like Visit Dublin or Discover Ireland and also Living in Ireland. Try to familiarise yourself with the employment market in Ireland and the IT industry. Most major Irish newspapers and agencies have good online resources and blogs, like this one, which will help with your understanding of the market. One of the best online sources is Silicon Republic. Prepare your CV in English. The Irish format is different from many other European nations. A portrait picture is not necessary. Also try to include plenty of bullet points on the CV. Get a native English speaker or a qualified translator to look at it. Also avoid the popular Europass format, as it is not liked in Ireland and in itself is actually a terrible format to represent your experience. Try to include as much information regarding your career to date as possible, don't go over four pages.

Once you are fully organised at home you can organise your relocation to Dublin. Book your flight to Dublin. Ryanair and Aer Lingus are usually the cheapest options, but have a look at other options too. You will also need to find temporary accommodation; many candidates we deal with recommend Rent.ie for this. From my own personal experience I would recommend browsing through Daft.ie or myhome.ie.

Find a job. This is the biggest challenge and, as experts in this area, it is also something our consultants can help you with. We advertise active job opportunities on our website and public job boards. If these are the kind of roles you are looking for then contact us directly. Also keep an eye on our Facebook and LinkedIn pages, we update them on the daily basis. Or just get in touch, our consultants will provide you with feedback on your CV, level of English… and of course will help you find a dream IT job. Have a look here.

Get your head around the city. Public transport in Dublin is pretty good and it's not a huge city to walk around but it is usually possible to find something not too far from where you are going to work. Check out the Luas and also Dart service. There is also great Bus transport within the city.

Get your PPS number (equivalent to Social Security Number in other countries) As soon as you have a permanent address I would recommend that you get your PPS number. When you start working for the first time in Ireland you will also need to fill out a 12A form for the tax office.

Open a local bank account. You may be able to get by for a while on your home bank accounts but you will need to get a local account eventually. The main banks in Ireland are AIB, Bank of Ireland, Permanent TSB and Ulster Bank. Each bank will ask you for a lot of documents, so make sure you research what you need before you go in. You will possibly need confirmation of your address and also stamped letter from the employer. A great source for all the legal information, advice, and living in Ireland is Citizen Information. Make sure you find the local office to where you are staying and schedule an appointment. They will be able to answer all your questions regarding working and living in Ireland. If you secure a job with a company in Ireland, that company will also be in a very strong position to help you with your relocation. Many companies offer relocation packages so can help with the financial burden of the move as well. Relocation can be scary but if you prepare well, inform yourself and follow these simple steps then it can be a straight forward process for you. It went very smoothly for me and would have been even easier if I had the above 'inside' information. Again, Dublin is now the Tech Hub of Europe with many great work opportunities for people who want to take the next step in their career. If you have strong technical skills and are keen to work with excellent companies then consider Dublin and Ireland for your next move.
Give it a go, your dream job may be closer than you think.