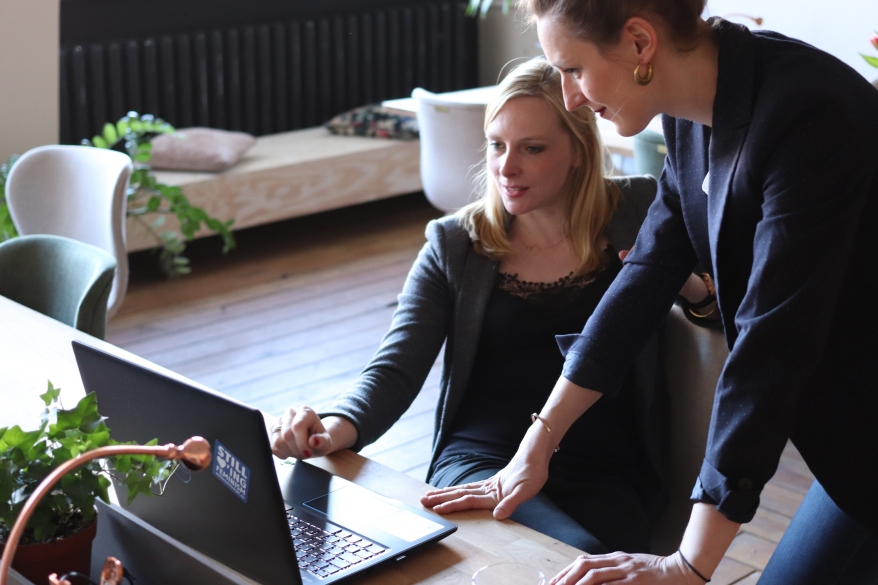 How To Navigate Through The New Normal?
---
posted on:
by Namratha
---
Working from home (WFH) was new to some and tougher to adapt at the beginning. Now after months of creating our own routines, many are comfortable with the option. However, it was something that presented several challenges to leaders and especially HR professionals as many things like hiring, onboarding and maintaining culture is more difficult to do remotely.
Keeping this in mind we decided to host a Virtual Round Table with a few HR leaders within the industry. Using this platform they were able to share their challenges and develop solutions to the same in a collaborative envirnoment. Some great insights was gathered from this session that can be benefical to the others in the industry. Below we've attached a graphic capturing all the key points from the conversation, have a look.
So if you are a HR professional and you are interested in joining something of a similar nature, we will be hosting another few events over the next few weeks. Just send us an email with your name and company and we would be happy to have you at the table. You can sign up below.
Here are some of the dates these sessions will be taking place:
Thur July 9th @ 11am
Thur July 23rd @ 10am
Thur July 30th @ 11am
Safety and risk assessment resource: https://seq.ie/
Resources for staff: https://www.layahealthcare.ie/employerhealthschemes/eap/
It's a great platform to have a conversation with others who are facing similar conditions as you. If you are interested, please join us for our next session. It would be great to have you as a part of this.