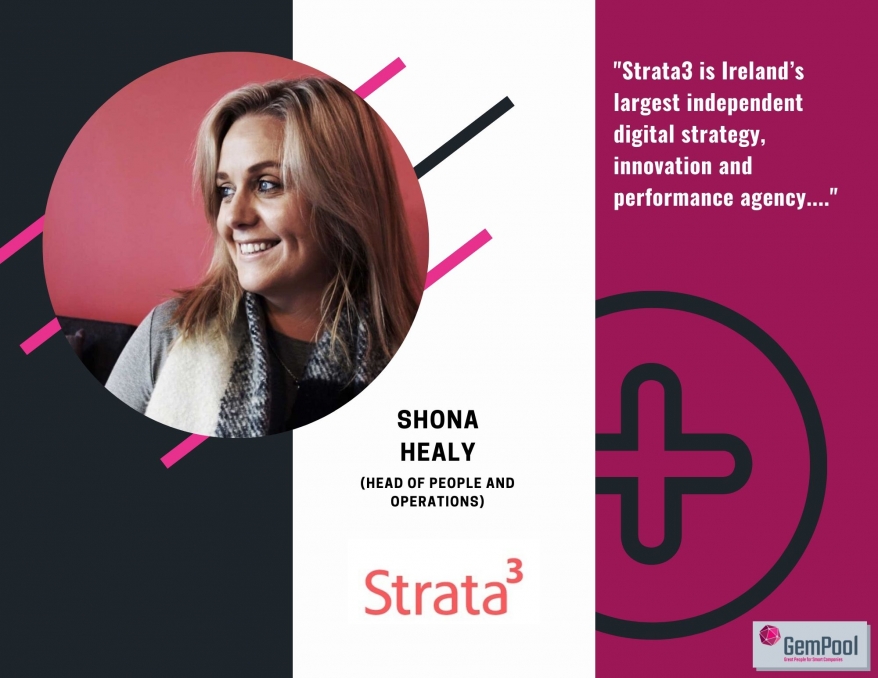 GemPool In Conversation With Strata3
---
Posted on:
by Namratha Ambat
IT Jobs and Recruitment Insights
---
Our interview series definitely felt the impact of the pandemic, but here's the next one with one of Ireland's best! Our Director Michael Lantry interviewed the Head of People and Operations at Strata3- Shona Healy, to learn about the companies core values, their people-centric environment, their growth plans and how quickly the company adpated to these unprecedented times. They are Ireland's largest independent digital strategy, innovation and performance agency, you can now read their whole story below.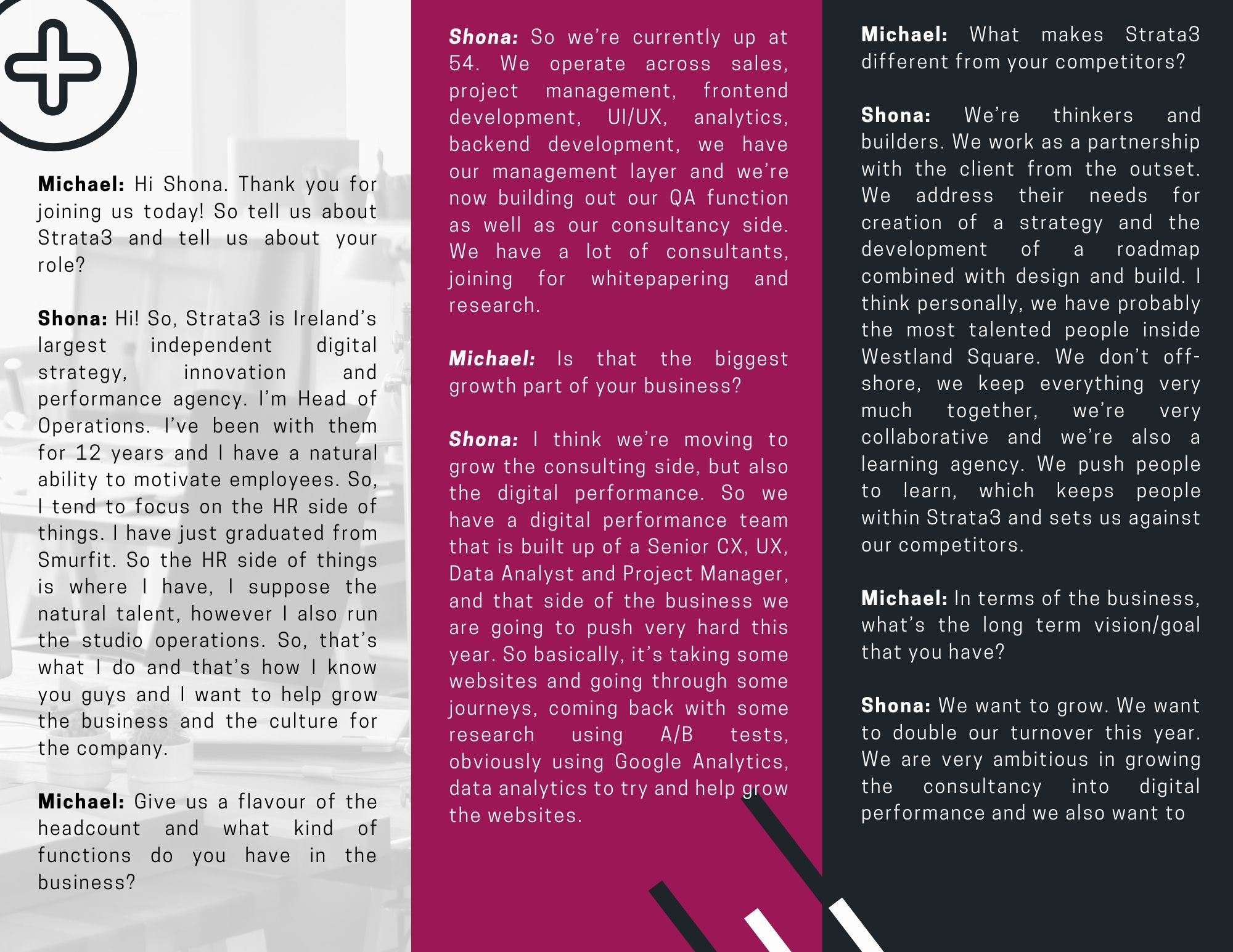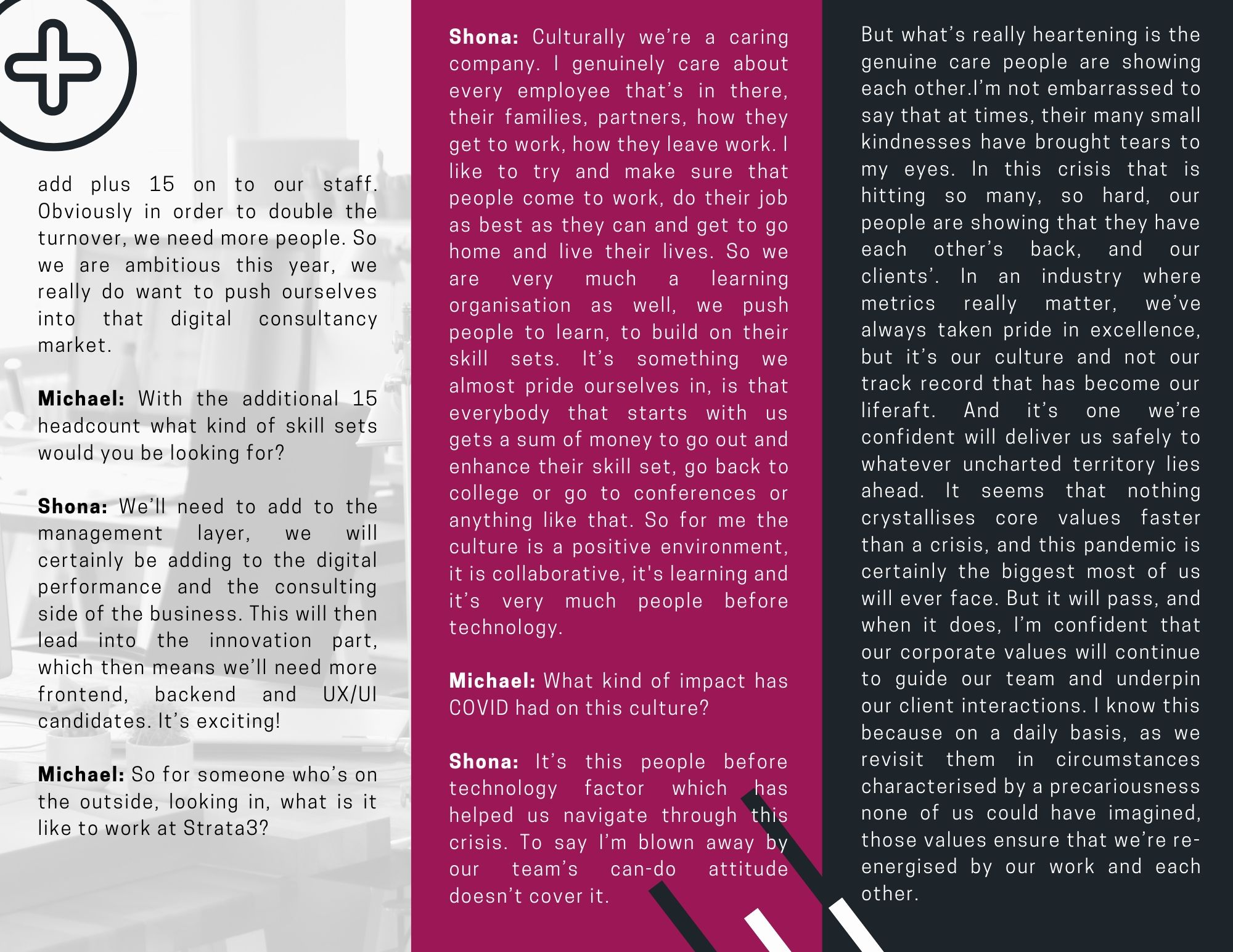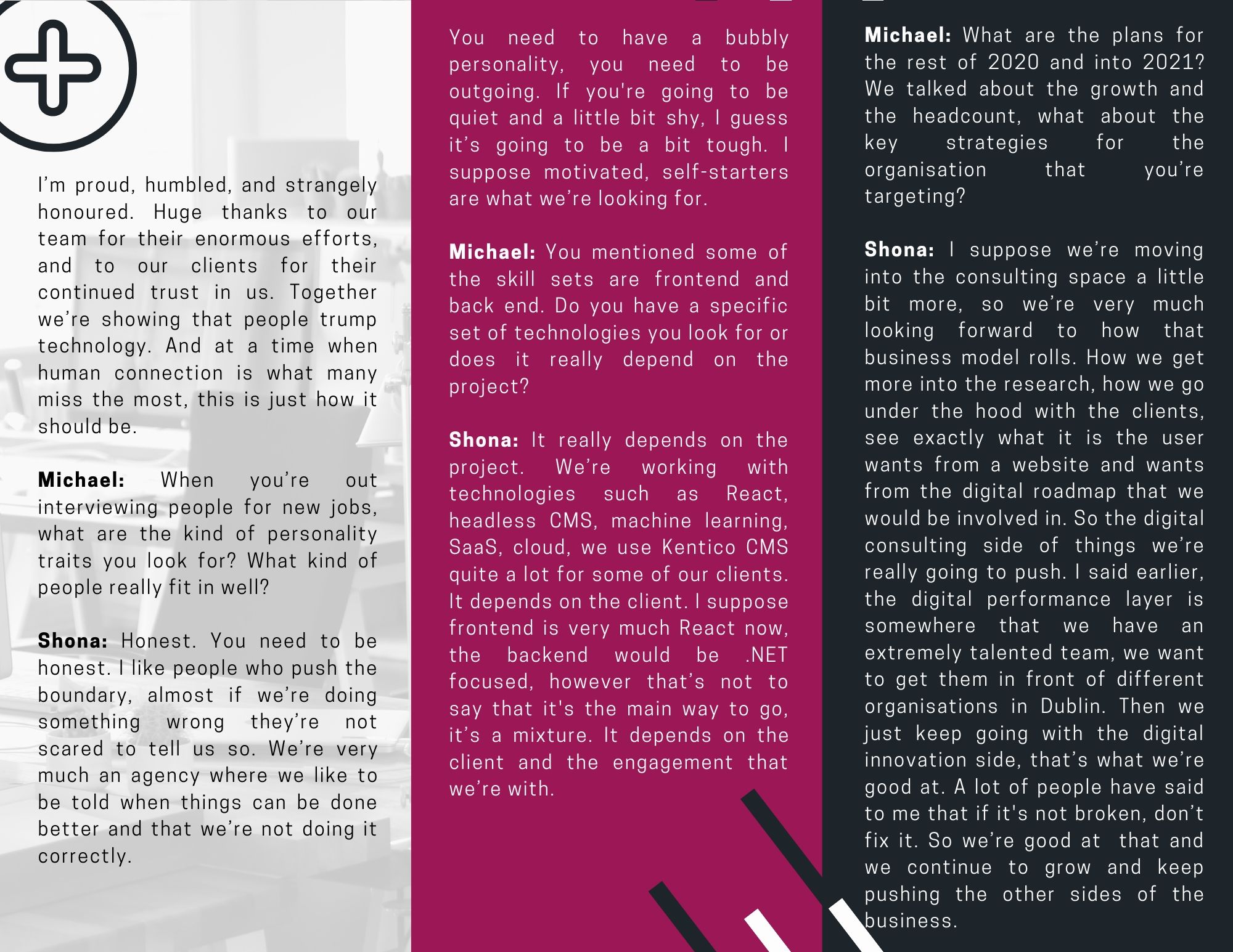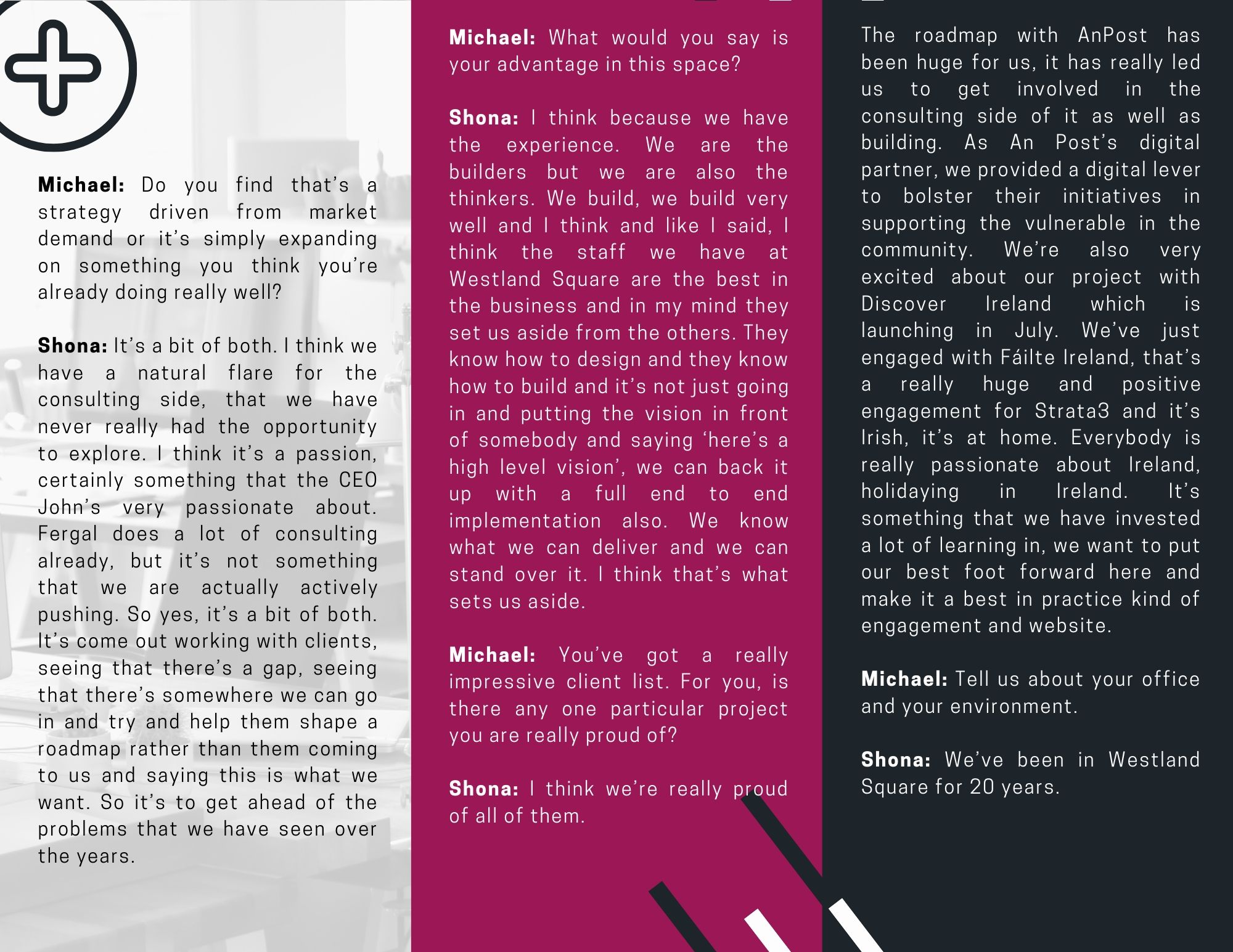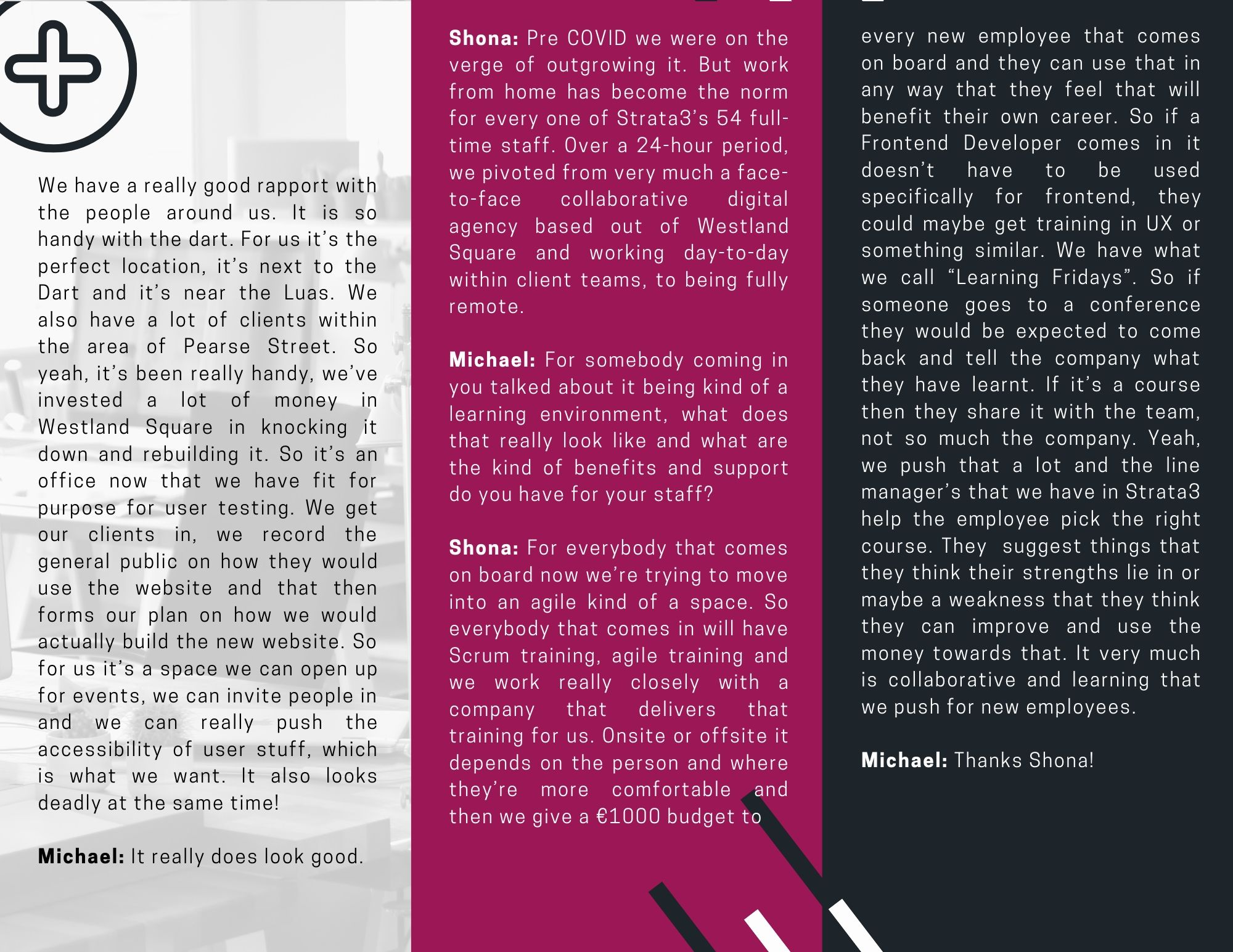 We are conducting more interviews of the same sort with leaders from different areas within the tech industry, so keep a close eye on our insights page for more interesting conversations to come, and also catch up on ones that you missed.
If you have any queries regarding the jobs market you can contact us below or follow our LinkedIn page to stay up-to-date.