Tech Industry Salary Guide Dublin 2020
---
posted on:
by Namratha
---
The tech industry is booming and there are constantly growing opportunities, but the available talent is scarce in comparison to the demand levels, this essentially makes it a candidate driven market in Ireland. According to RTE.ie, it was stated that the Irish workers are in line for the biggest salary increase compared to the other EU member states, which makes this another promising year for the Irish workforce.
To give you a better idea of what to expect from the market in 2020, we've put together below a list of different roles, at different levels of seniority against the expected salary rates. Hopefully this gives you a bit of an insight and can help you in your future job applications.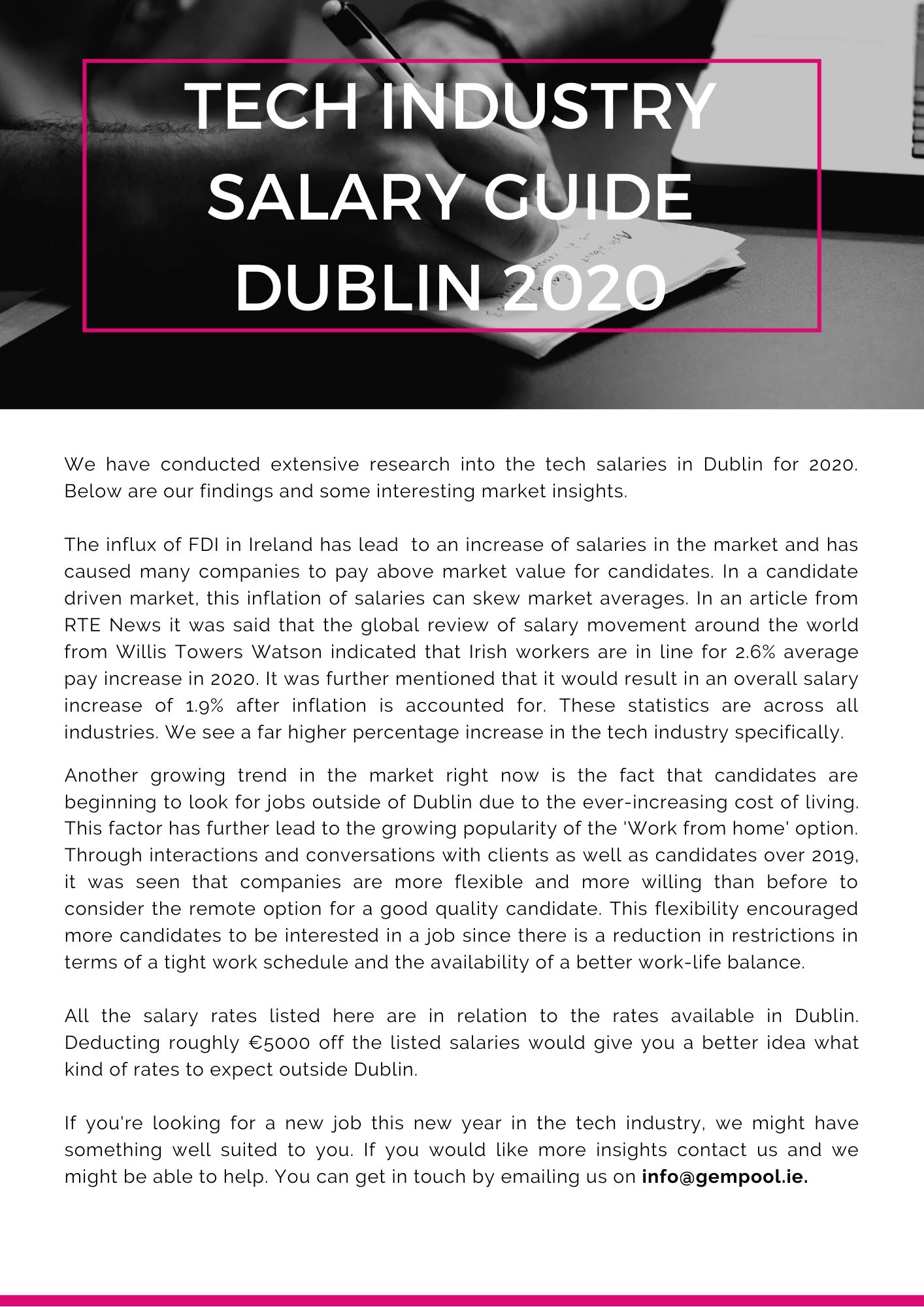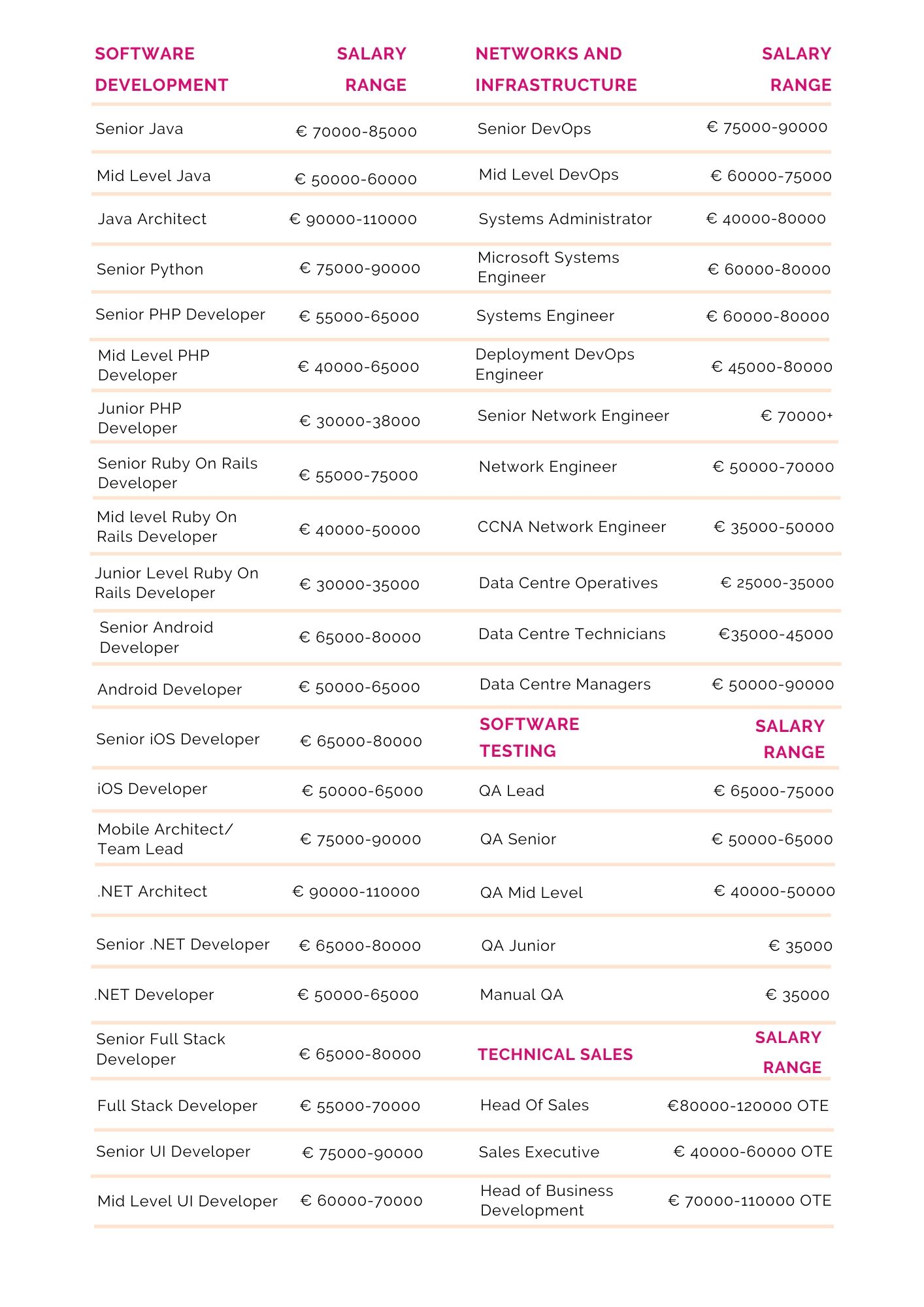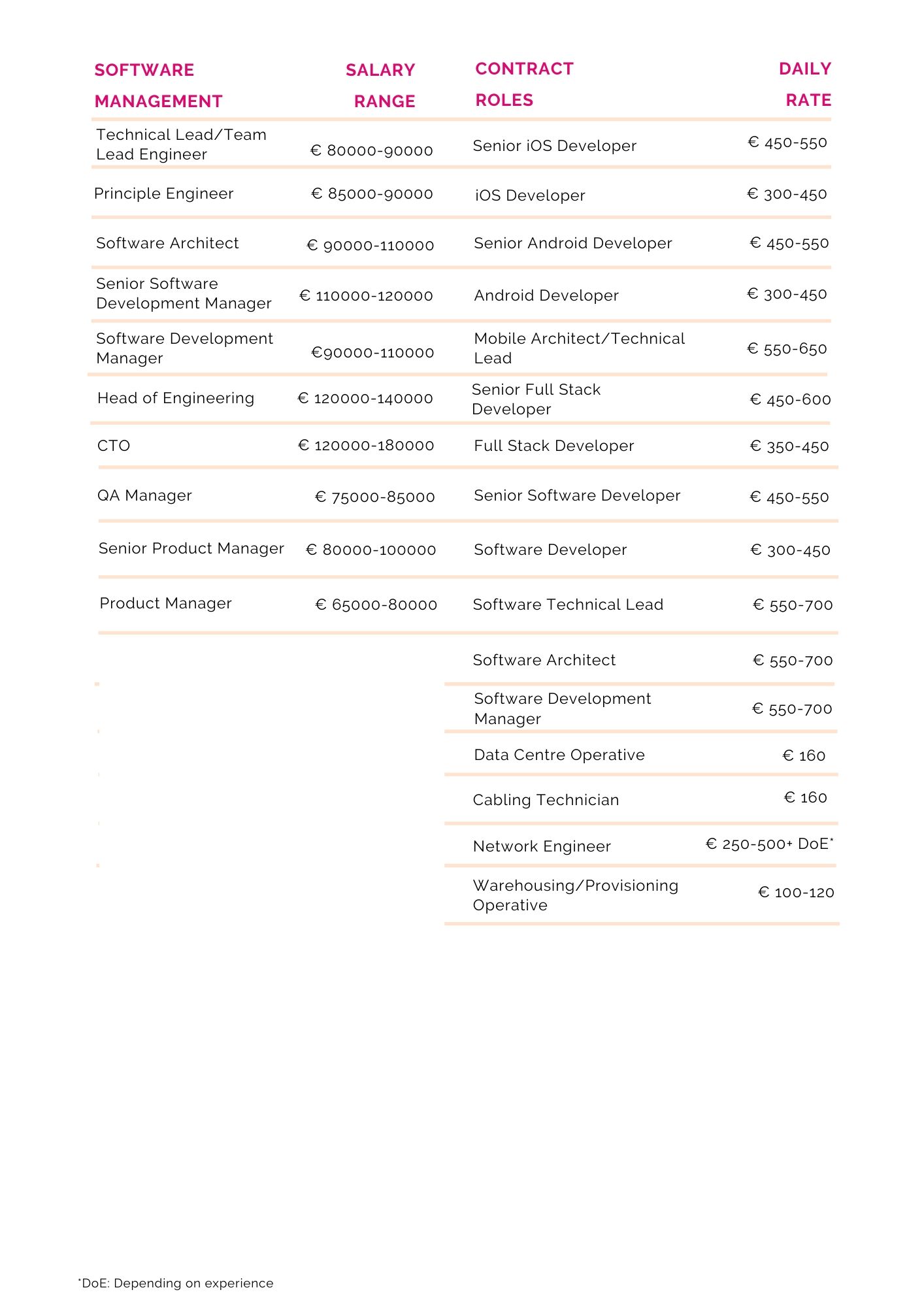 If you need any further information please add in your question here and we will get back to you at the earliest or if it is a new role you're seeking, you can head over to our careers page to find something that suits your skillset.
To keep up with the tech and recruitment industry you can follow our LinkedIn, Facebook or Instagram page.