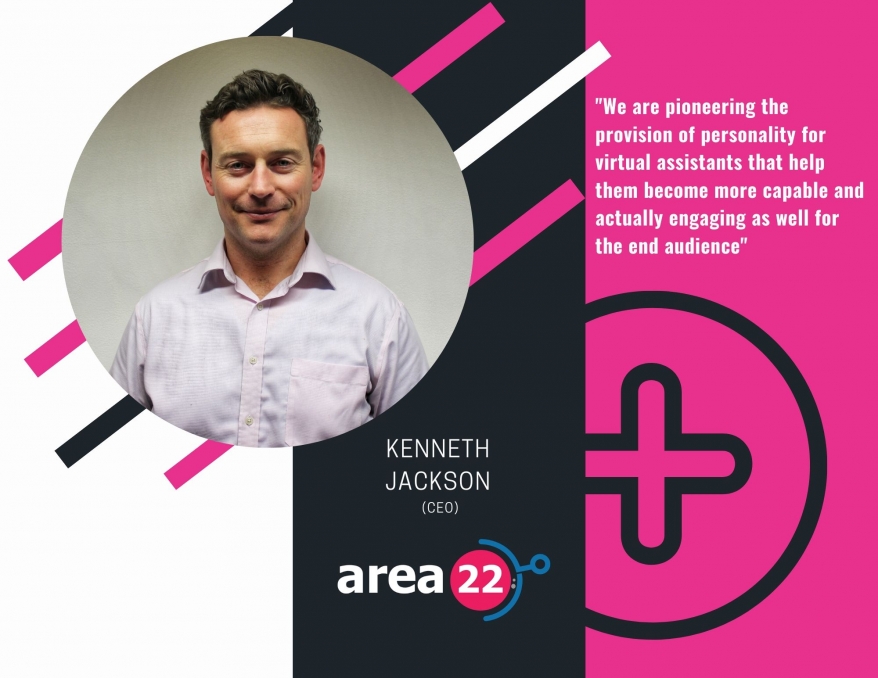 GemPool In Conversation With area22
---
Posted on:
by Namratha Ambat
IT Jobs and Recruitment Insights
---
Our Director Michael Lantry recently sat down with the CEO of area22, Kenneth Jackson to gain a better understanding of their product and their functions. "We are pioneering the provision of personality for virtual assistants that help them become more capable and actually engaging as well for the end audience". Learn more below on how their product will revolutionise the way we interact with our virtual assistants, certainly a new and interesting space to be working in!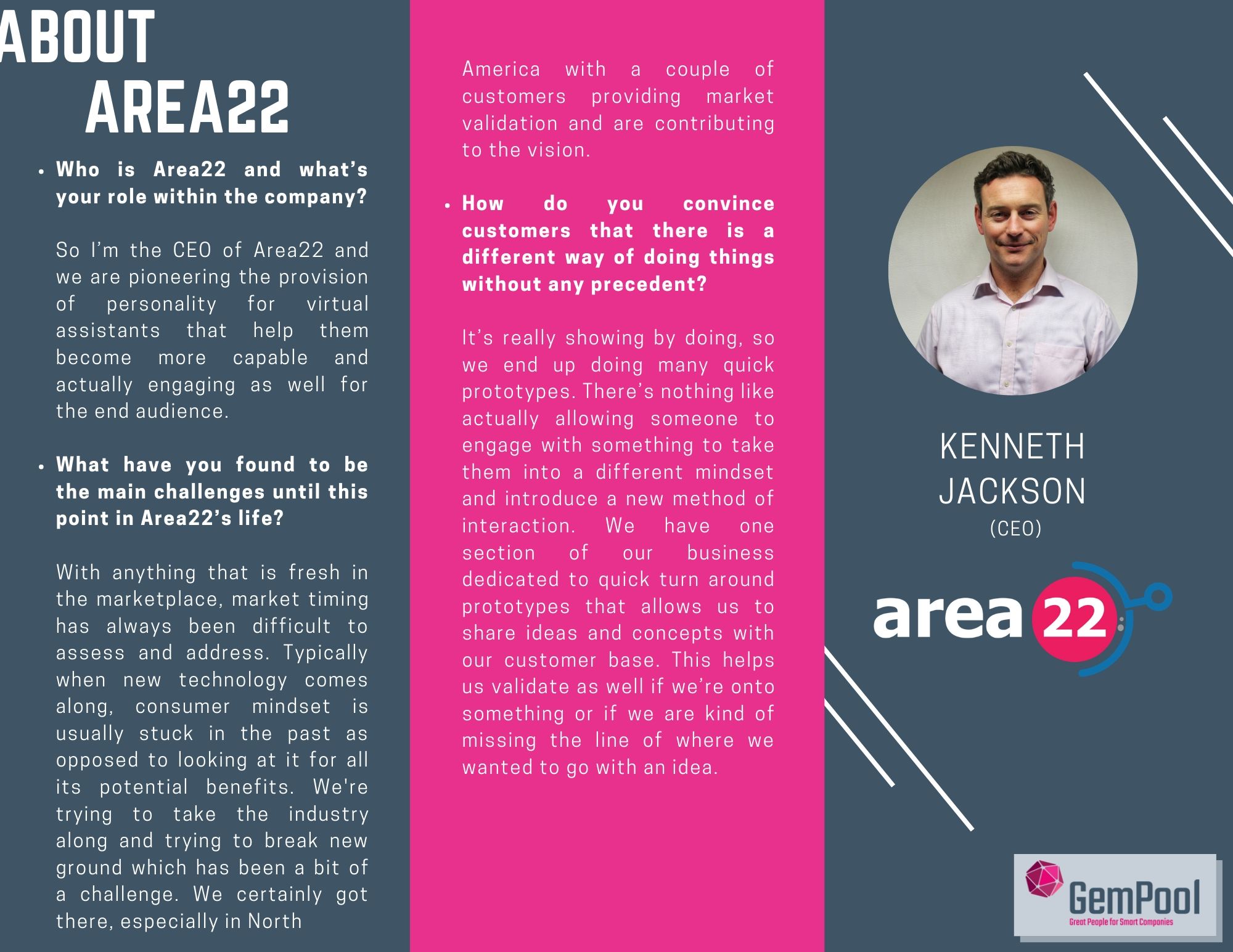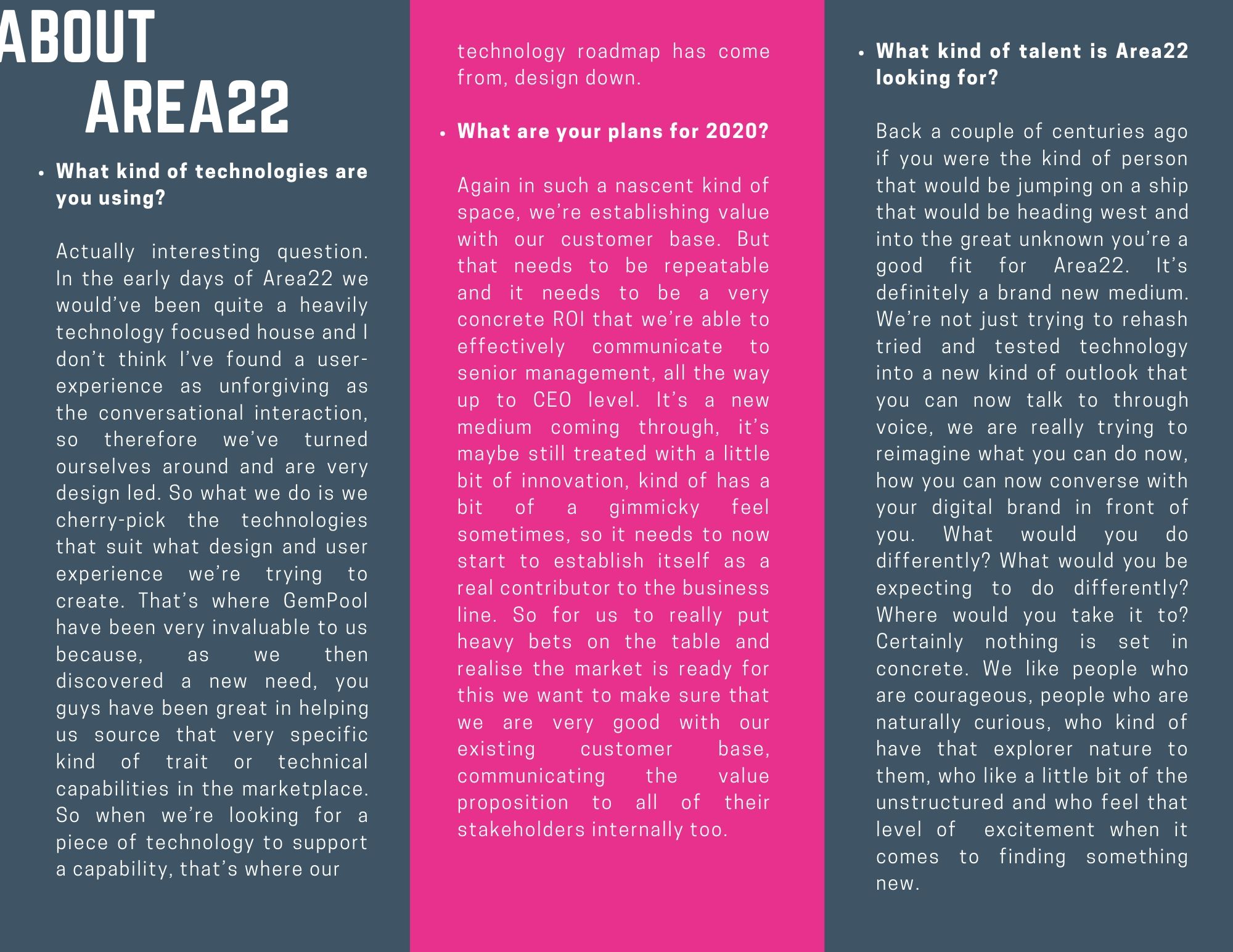 It's always interesting to hear about different developments in tech from various experts in the market and to understand how these new technologies can impact and improve our daily experiences.
We are conducting more interviews of the same sort with leaders from different areas within the tech industry, so keep a close eye on our insights page for more interesting information.
If you have any queries regarding the jobs market you can contact us here or follow our LinkedIn page to stay up-to-date.