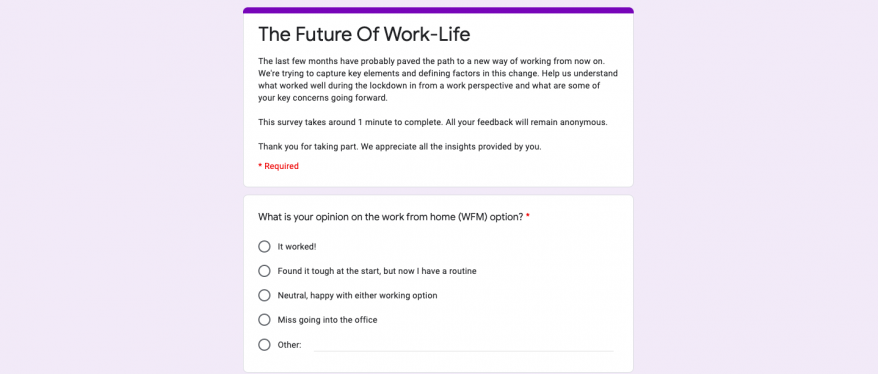 Be The Designer Of Your Future Of Work-Life
---
posted on:
by Namratha
---
What does the future of work trends look like?
The pandemic reset our way of thinking and how we function. It brought about several changes that will now shape how we move forward. We've seen a few things being lost and many more being gained, but most importantly we're curious to understand your take on this whole situation.
As a current candidate working in the market what are your lessons from the pandemic lockdown? How did working from home help improve your work-life, what were your stressors during remote working and what are you expecting to see from companies moving forward?
If you have a 1 minute to spare, take the survey below and tell us.
We're aiming to use these insights to help draw trends and reach conclusions as to what the future of work should look like. It's a new world we're in, lets start by creating the most suitable rules.
Thank you for your time. If you would like to hear about the results, just drop us your details below and we will get back to you. You can also add in any query you have below, regarding the job market and we would be happy to help.